Yet another beginner proofing question
So I'm new to the sourdough game but I am already an addict
I live in Iqaluit, Nunavut, Canada not that thats relevant to this issue... although it may be.
I've only made four loaves so far each with their own issues, but I seem to have one constant... my loaves are flatter than I think they should be.
I make my levain in the morning.
40g starter (it is about a month old now and pretty strong)
40g bread flour
40g WW flour
80g water
I let the levain go for 5 hours and it is doubled... you can see my starter in the background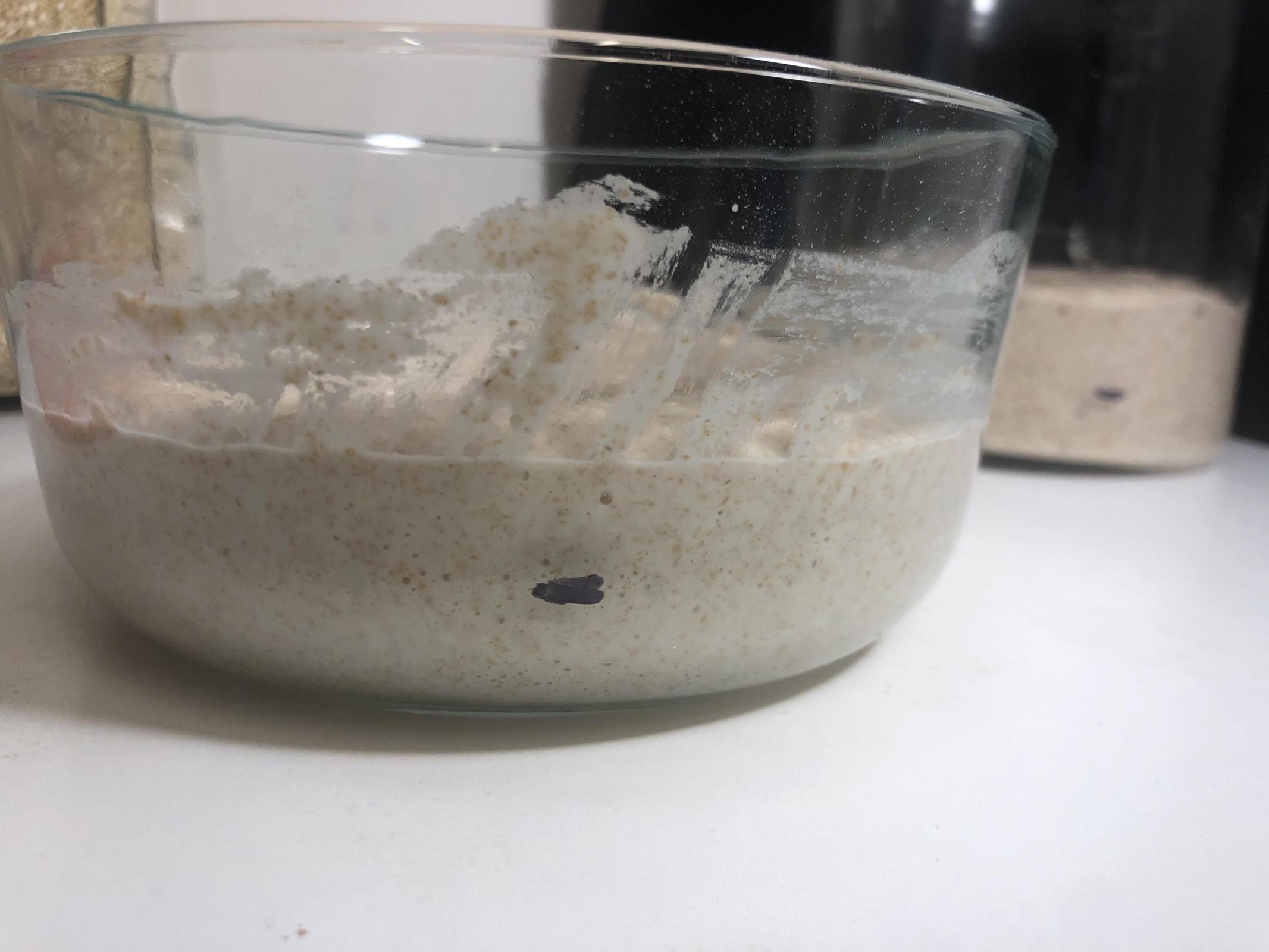 with an hour to go on the levain I make my dough and let it autolyse for an hour.
My dough mix is
748g Bread flour
160g WW flour
691g water
18g Sea salt
184g levain
I add the salt and levain after the hour...
Then I do turns every half hour for 2 hours and let it bulk for 2 more hours
After that I tip it out on my table and split it in two and let it rest for about 30 min
next I shape it and put it in the dusted bannetons and put them straight in the fridge in bags
I leave them there for about 15 hours 
I preheat the oven to 500F for an hour 
I drop the heat to 475F add put the dough on my stone and cover with a SS bowl - cook for 15 min
remove bowl and reduce heat to 450F and bake for another 20 min
I know some will say my loaves are not nearly dark enough but my family don't like real dark loaves.
anyway here is what I ended up with today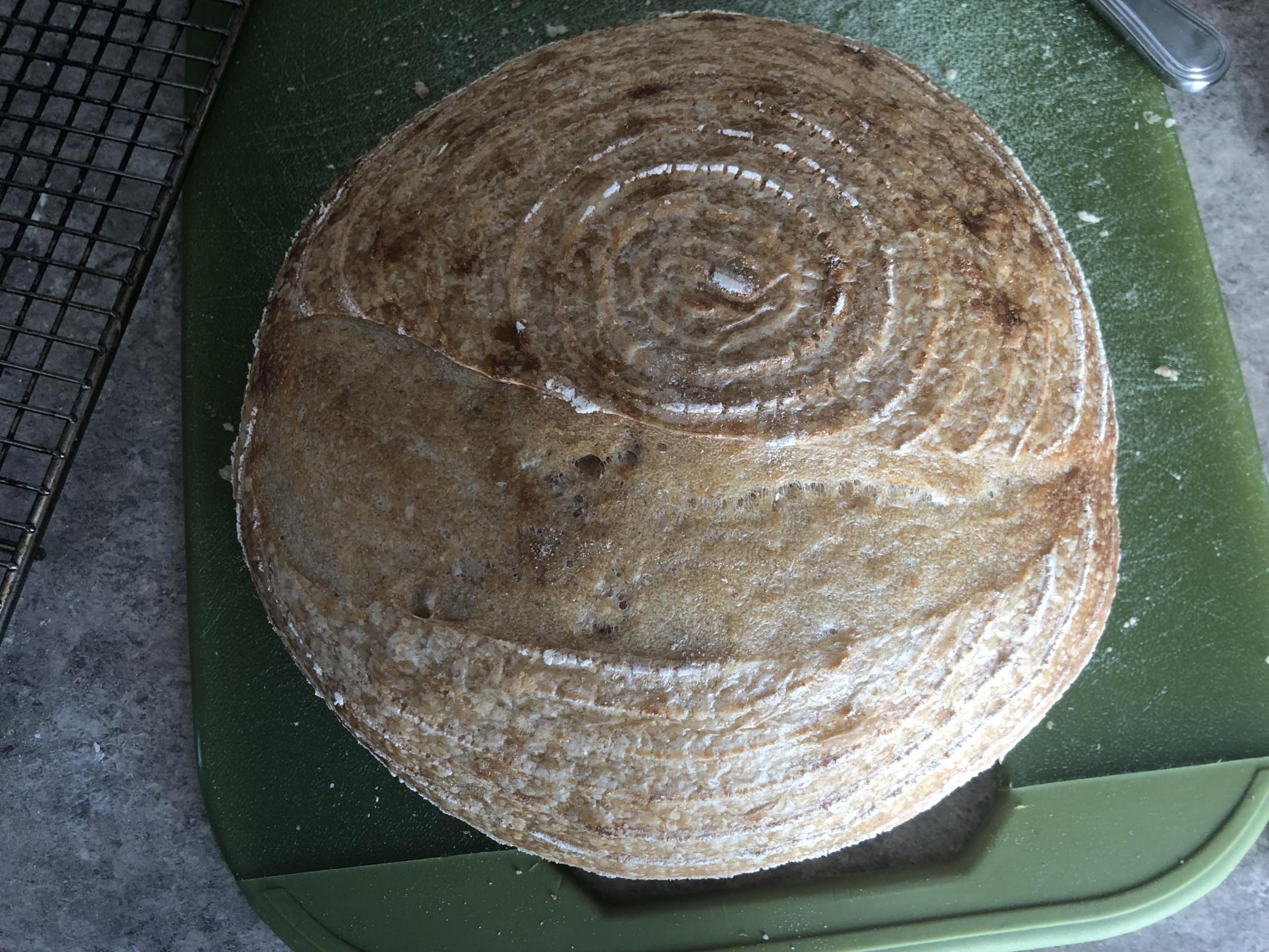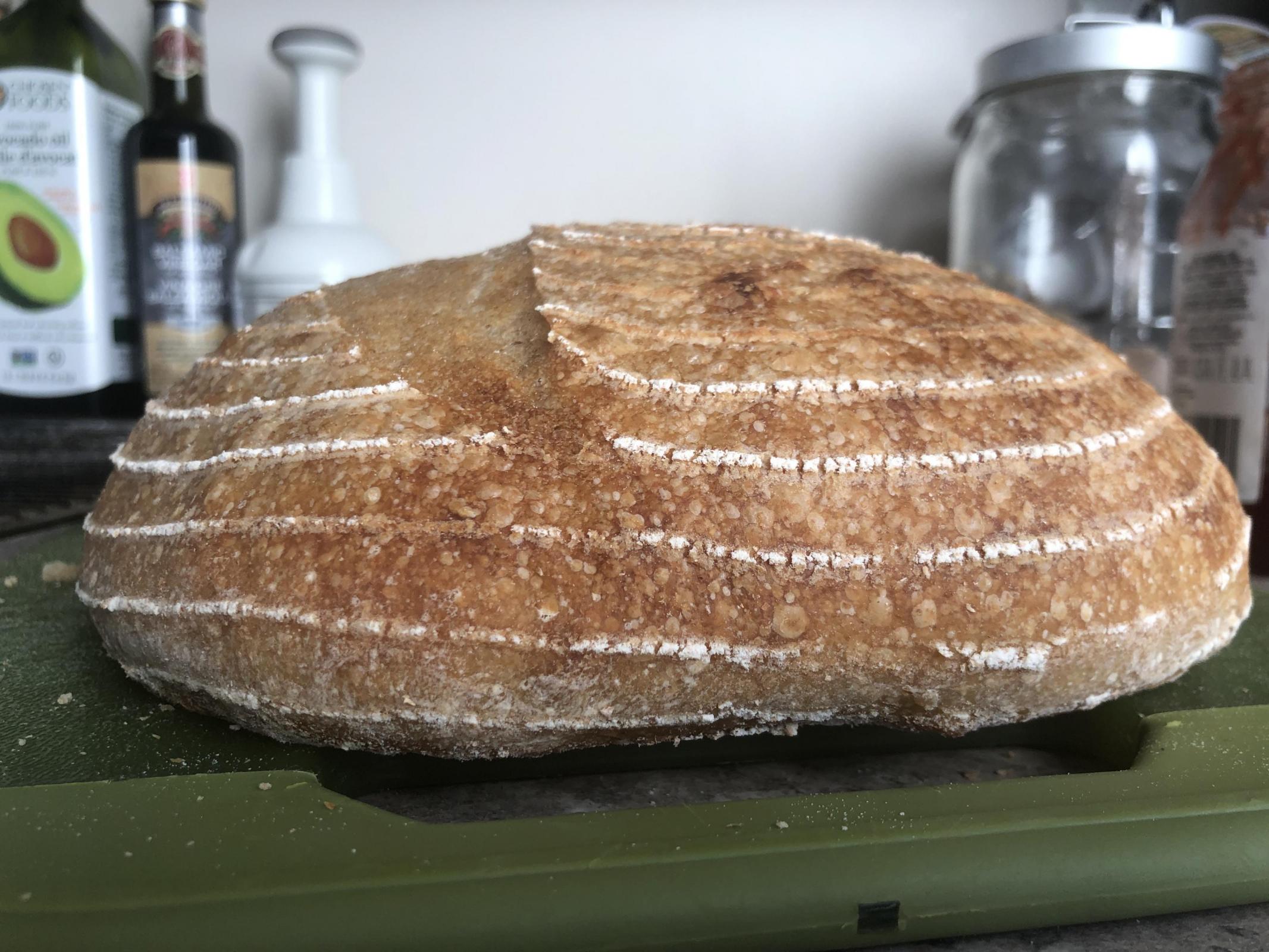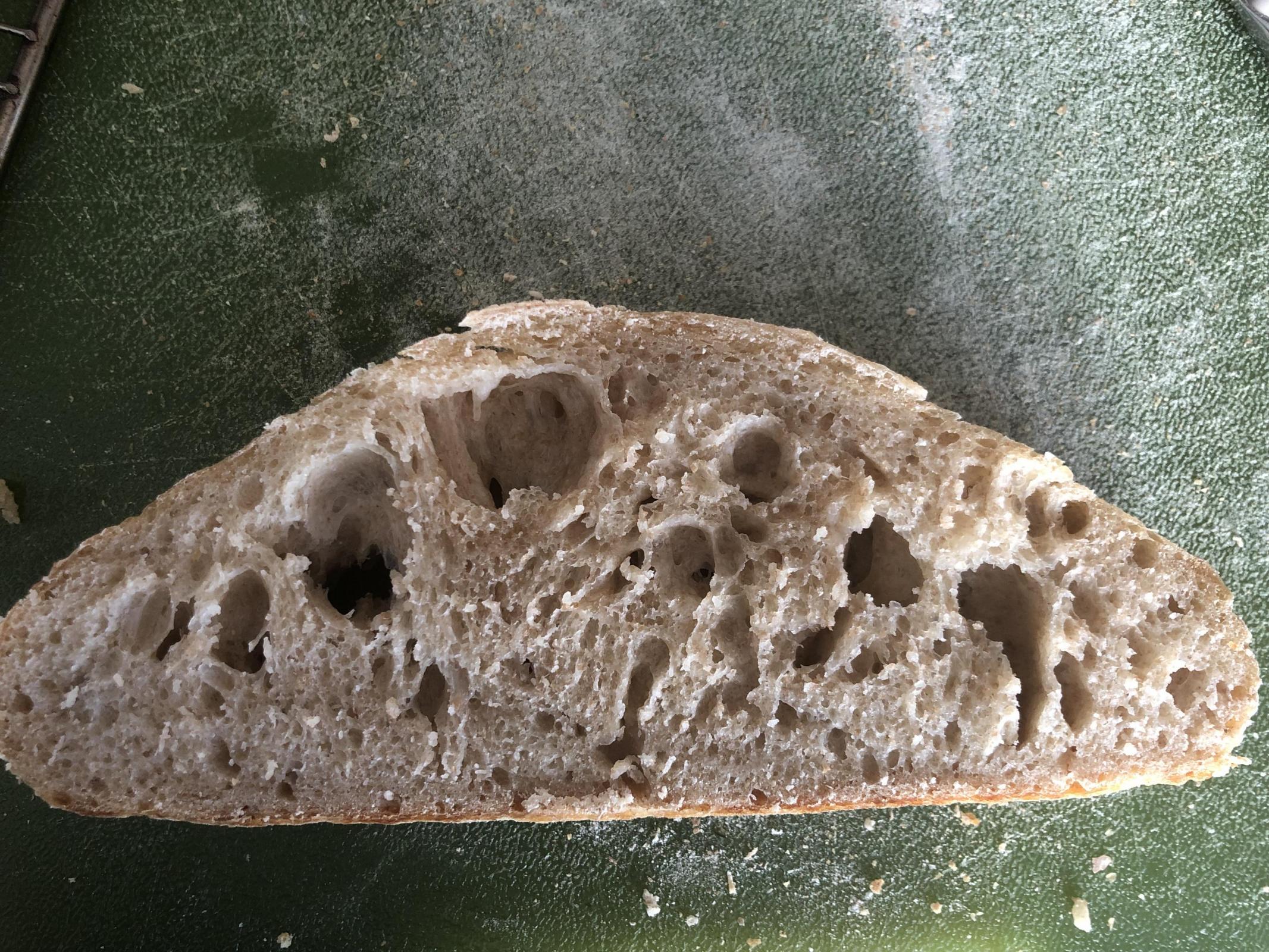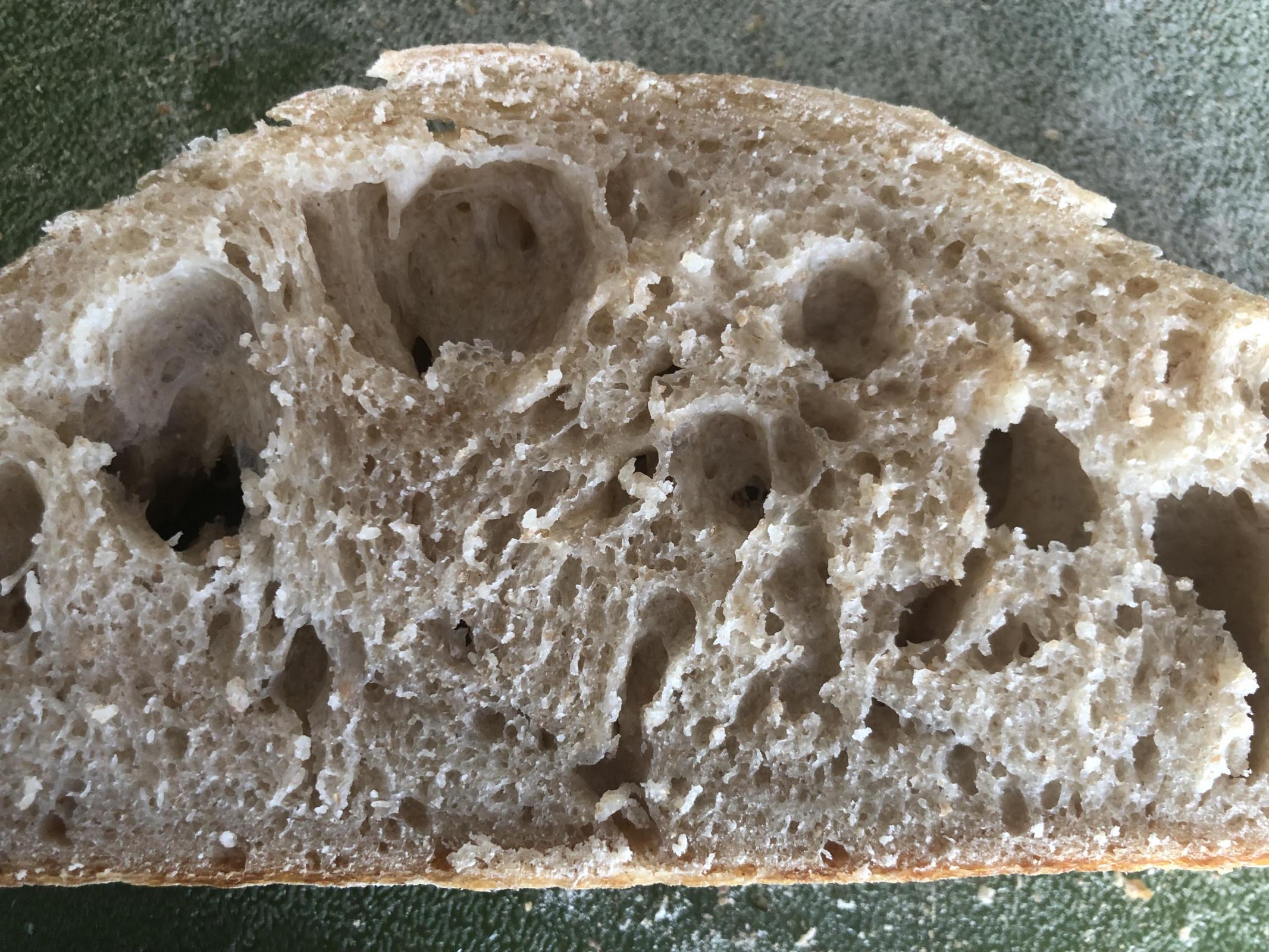 So the issues that I see are
crust is very soft
no much rise at all
no ear
not much blistering
Anyway sorry for writing a small novel there... I tried to give you all the info I had to help me out
I am not sure about the temperature in the fridge or the room where everything rises. I got my thermometers today from Amazon (it takes a while up here) so I can figure that out in the next few days.
I have another batch in the works right now so I will see what tomorrow will hold.
Don't get me wrong it is so good and it will be all eaten and my kids love it but I know it is not "right"