Thank you Ian....Part failure / Part success/ Kamut / Durum / Bread Flour Bread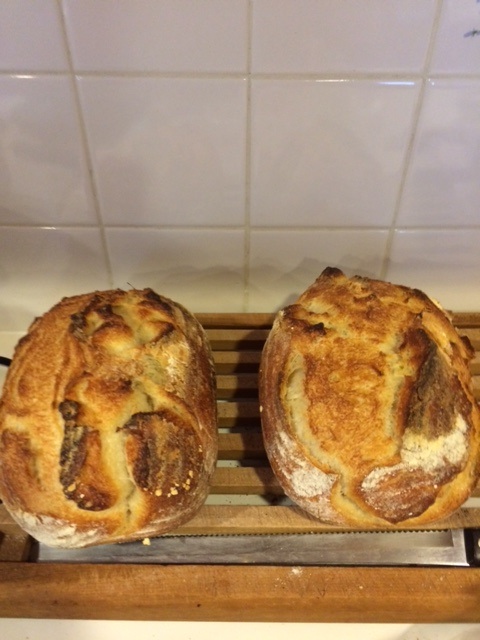 So, I wanted to try some Kamut with Durum flour and was browsing around and saw several of Ian's recipes, which I read but didn't try..... will next time.  I was using a new flour (Kamut) and thought I should go with a recipe I'd done before.. That said, Ian's instructions on long fermentation saved me from trashing the whole thing...
Since I am familiar w Hamelman's Semolina recipe, which I baked several times successfully, I decided to do it again, only instead of 400 gm. Bread flour and 600 Durum, I did 500 Bread and split the other 500 between durum and Kamut.
The bulk rise had me alarmed... like nothing happened...................... for hours......................... and hours.  Like nothing.  It was late at  night so I tucked it into the fridge and went to bed.  Got it out next morning, saw it had doubled very nicely, brought it to rt over 2 hours, shaped, and then baked ~ 3 hours after the shaping.
I'm satisfied that it wasn't a total catastrophe and to be honest, it's delicious.  But was thinking I should've hydrated the flour more to get my usual open crumb.  I'm leery of that also b/c my slashing  ended up just opening up avenues for distorted  escape.


Maybe the best route for Kamut is a chapati.  lol

Any advice is wholly welcome
hester