February 11, 2019 - 6:47am
Help diagnose my shaping/crumb issue?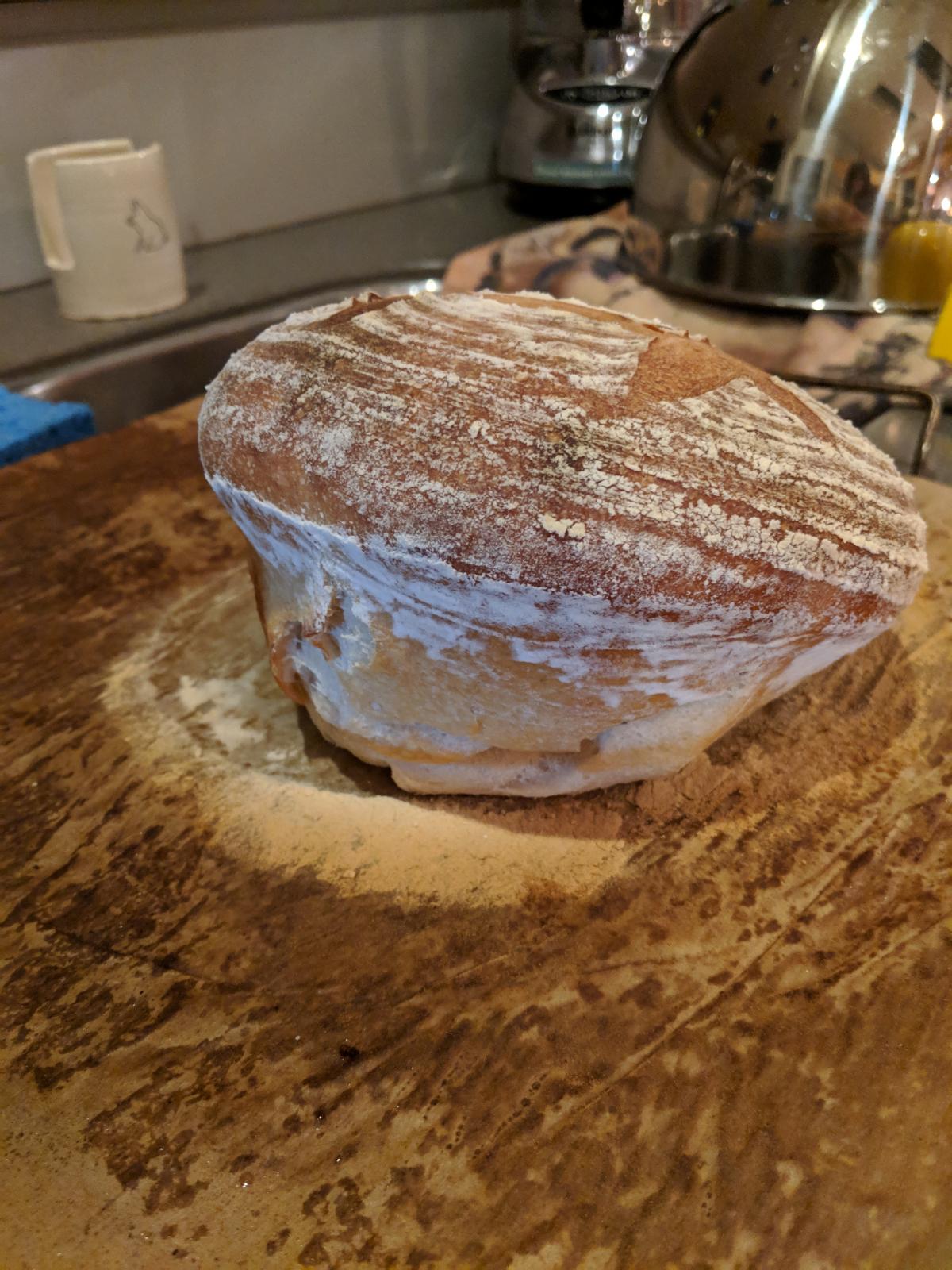 I've just begun my foray into sourdough and I'm using Peter Reinhardt's method from the Bread Baker's Apprentice (newer edition) . My starter seems healthy and I've had it for a month or two now. The issue I'm having is that the loaves seem to explode a bit in the oven and also the crumb is not very open. Not sure if I just need to bump up the hydration for that. .I've attached pictures of the most recent one. After primary fermentation i shaped into a boule and tried to keep good surface tension, then proofed seam side up in my banneton. Did a poke test after a couple hours and when the indent sprang back slowly but stayed, I determined it was baking time. It flipped out nicely. In the oven, however, it seemed to have exploded into this weird muffin shape! Previous loaves I baked before I had a banneton also did this to some extent. Was the loaf underproofed? Is my shaping leaving weak spots that allow this explosion from the seam? Any guidance is appreciated!