February 10, 2019 - 11:05am
Banneton and dough size - Dense crumb, small loaves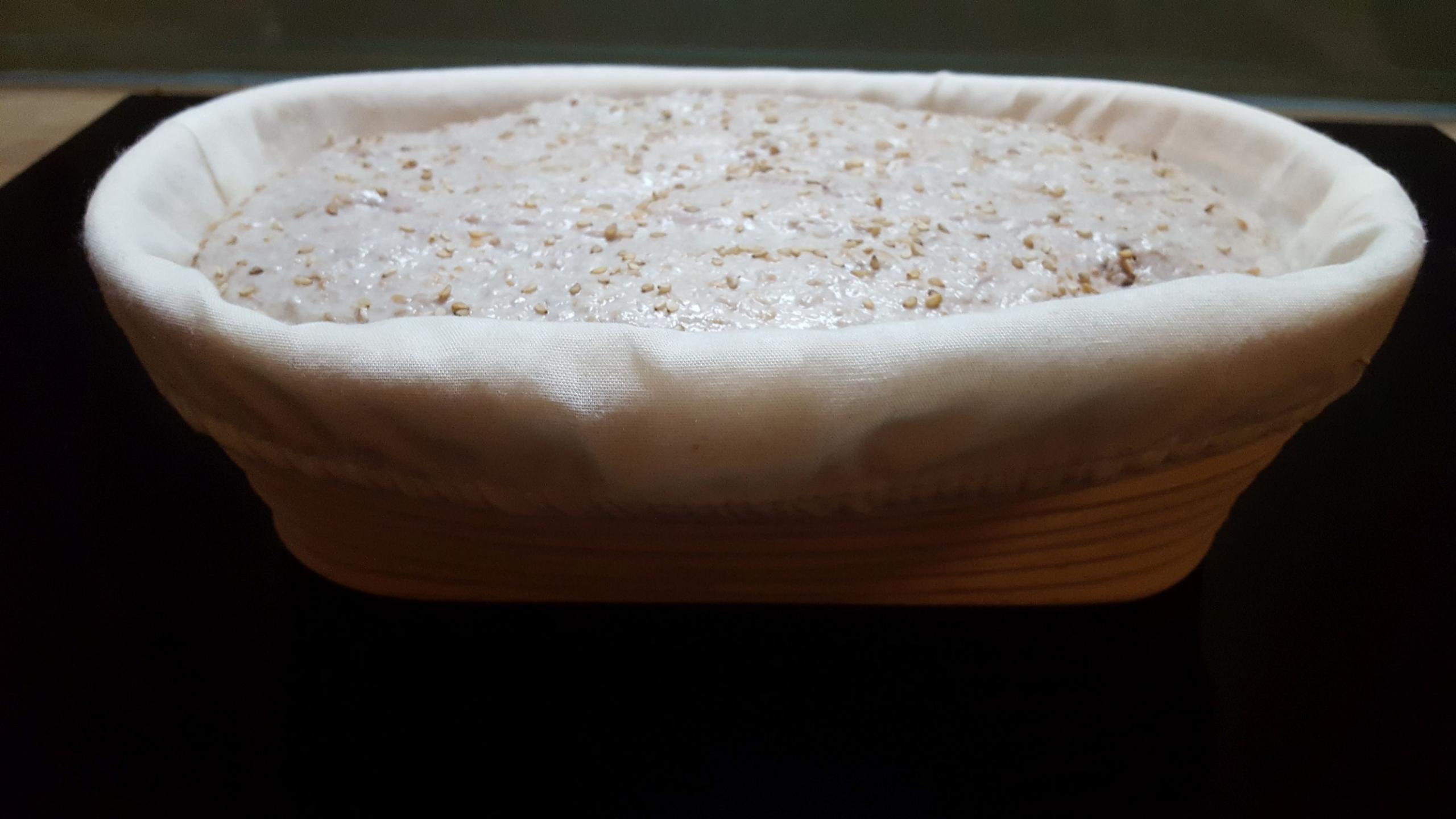 I'm wondering if my dough isn't proofed enough and if my banneton is too small. This banneton is 25x15x8cm (9.8x5.9x3.1"). The dough is 100g starter, 500g flour, 400g water and 10g salt. Even though I made sure the bowl was in a warm place all the time, it didn't fill up the banneton as much as I'd think it should. This has been a bit typical during winter, but I was hoping it would work better when kept in the bathroom. This may partly be because I used a lot of coarse spelt.
Is this banneton too small for the dough size I'm making? I like the banneton size since the dough fits perfectly in the Lodge Combo.
Should the dough have more volume at this point? The photo is taken at the moment I put it in the fridge, 6 hours after the first mix.
Recipe and method:
100g starter (100% hydration 50/50 white and coarse spelt), 400g water (30C), 50g fine spelt, 150g coarse spelt, 300g white wheat, 10g salt. Starter used at peak.
Mix everything but salt. Wait 60 minutes.
Spread salt over dough and pinch in until it firms up.
S&F every 30 minutes for 2 hours total.
Dough onto benchtop, pre-shape, flip onto seam. Wait 20 minutes.
Dough had flattened quite a lot by now. I flipped it again, shaped it and put in the banneton. Wait 90 minutes.
Put into fridge for 12-36 hours.
The bowl and banneton was kept in the bathroom all day, with around 25.5C ambient temperature.