February 3, 2019 - 2:24pm
Vegetable Leaf as Wrappers
So I came across Ravenbreads, Sophie Williams baked the following:

"Whatcom grown rye and potatoes, water, sea salt, and time. Baked on the battered outer cabbage leaves from our winter garden"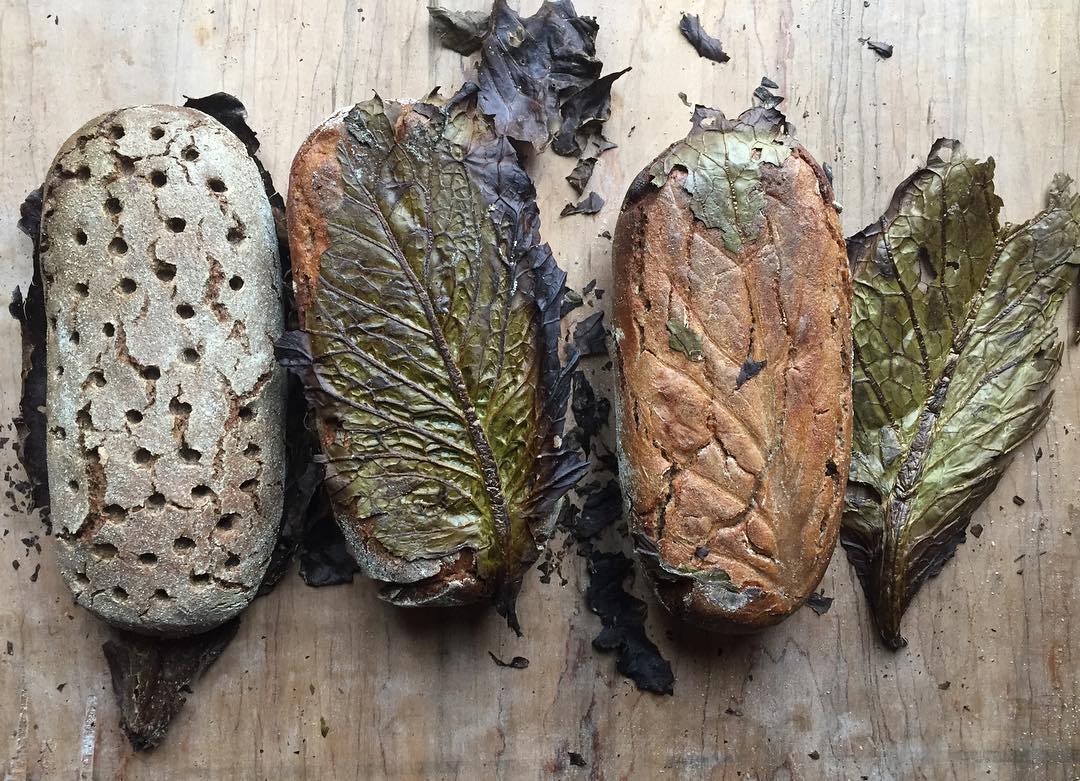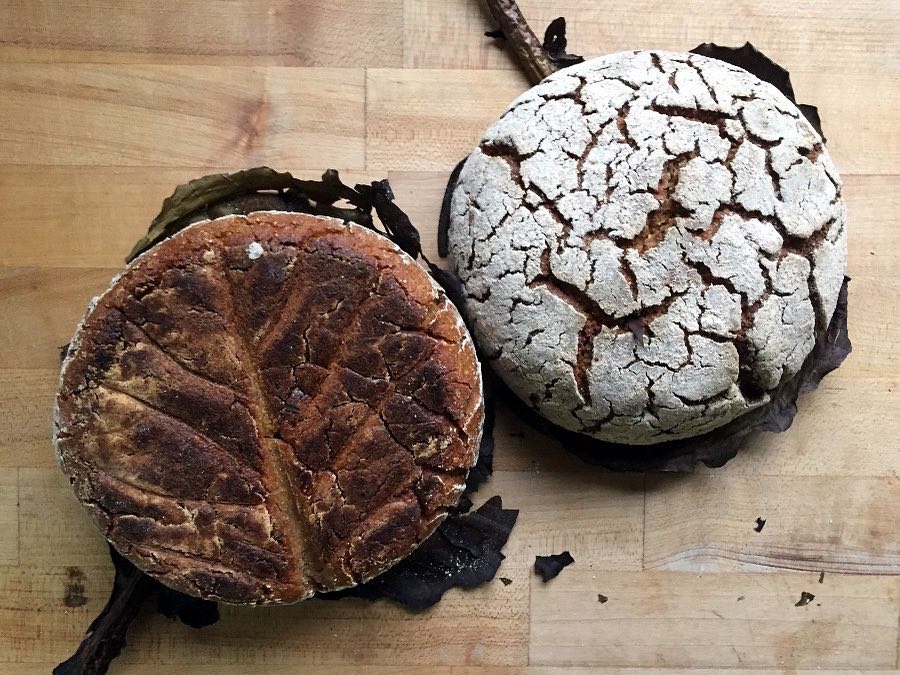 ...which got me thinking if it was a thing; linning the baking tray with leaves, but have found very little.

- OctoberFarm bakes smaller breads, with pictures and recipe. No flavour added from the leaves and seems mostly for the texture/design effect on the browning.
- u/giveitago posted on reddit, "I experimented with lining baking pan with cabbage leaves", and great notes on how the baking and bread performed.
- Lisa Keler wrote about Bibingka, filipino rice cakes baked in banana leaves. Where she says "there´s just something so unique and delicious about the flavours banana leaves give off. Maybe given the fact that the cakes are small allows the leaves to come through in the taste.

I wonder if anyone has tried using vegetable leaves for wrapping dough or linning baking trays?
(for example: banana leaves, corn leaves, kale, cabbage, mustard greens, collard greens, endive, lettuce etc.)



I have not tried but vey intrigued to experiment.
Some factors that could make a difference just by guessing are: amount of leaves, types of leaves, buttered or oiled leaves, seasoning the leaf lining before dough goes in, moisture given from the leaves, size of the baked product.