January 28, 2019 - 8:55am
Taking a stroll out of my comfort zone
I'd mentioned to Abe that I was thinking of rosemary and onion for my next bake (working on shaping and scoring) and he came back with a suggestion for this lovely recipe for tomato bread by Emmanuel Hadjiandreou.
Of course, why not?
The first surprising thing was the quantity of levain: 300g of 100% levain for 400g of flour! And since I wanted two 700g-ish loaves, I found myself building 450g of levain over the course of two days, after which I left it to retard in the fridge.
And a loaf with no whole grain (except the rye culture)? Eek.
The next disconcerting thing was giving up my recently adopted "best" practices: adding a soake;, overnight cold bulk; preshape and bench rest.
But Abe encouraged me to follow the recipe as written, at least the first time out, before I started in with my sometimes ill-advised tweaking. So I did. Most of the way.
I did, however, have to cheat the bulk fermentation slightly. Being the star of time management that I am, I found myself in the position of either shortening the bulk by 15 minutes or letting it go until after dinner, which would have been way too long, unless I stuck the dough in the fridge early enough. Which I didn't, since the aim was to follow the recipe to the letter.
Since there was neither pre-shape nor bench rest, the shaping of the slightly underfermented dough was a tad on the sticky side, but nothing unmanageable. Thanks to the "small, clear, straight-sided container" with a wad of dough in it, I did let the loaves proof longer thann I would have done if I were just relying on the poke test.
Baked as per the recipe, and the kitchen smelled wonderful. I should also mention that the dough took on the most beautiful color from the tomato paste.
Loaves are flatter than I hoped (so what else is new?); whether that's due to the shortened bulk or the not-tight-enough shaping (or the relationship between them) will be tested out on the next bake.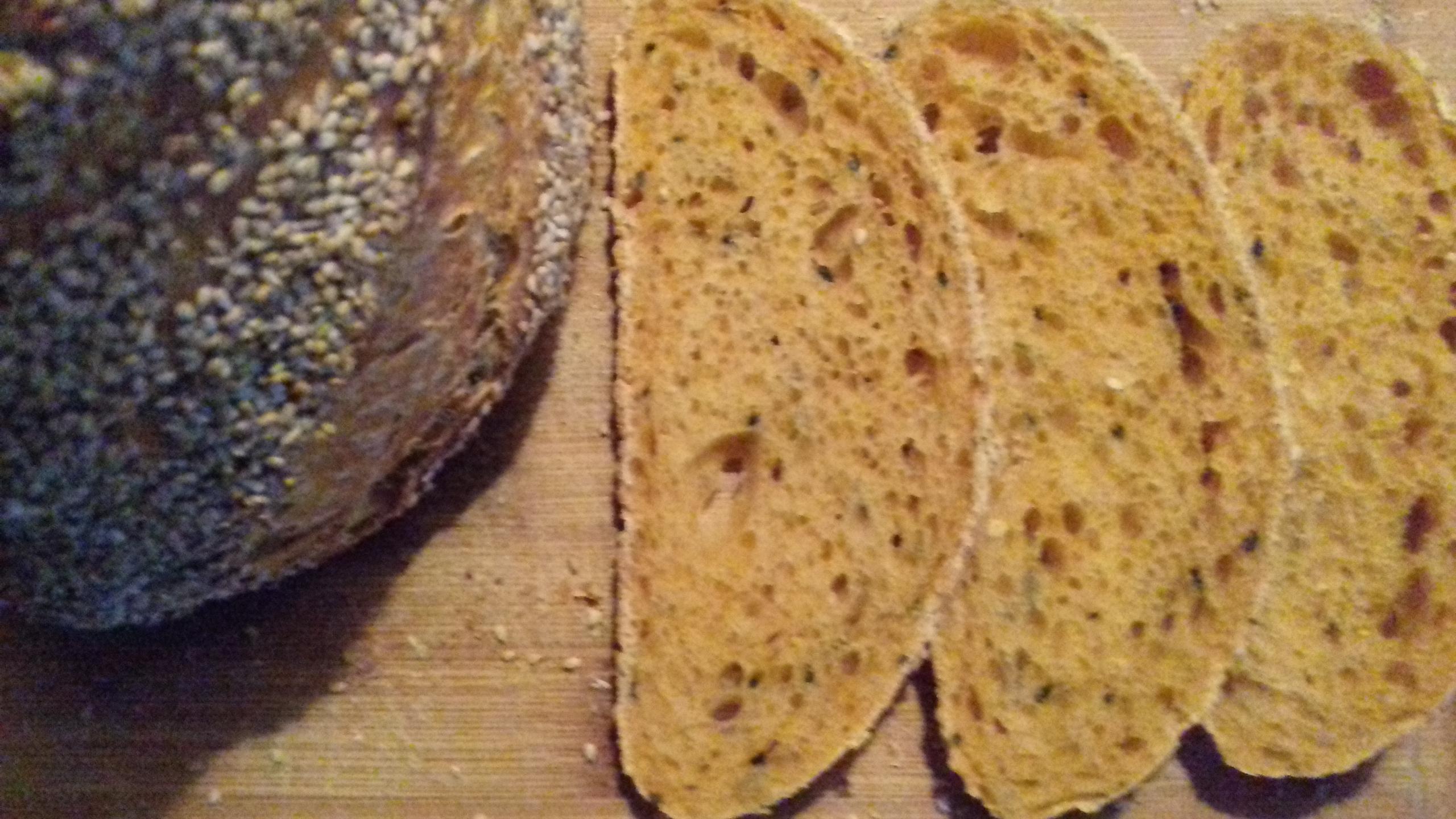 The taste is wonderful; we had it with some fresh goat cheese, and I just got home from work and ate a slice toasted, with nothing on it. Crumb is soft, crust is crisp, color is so much fun to wake up to!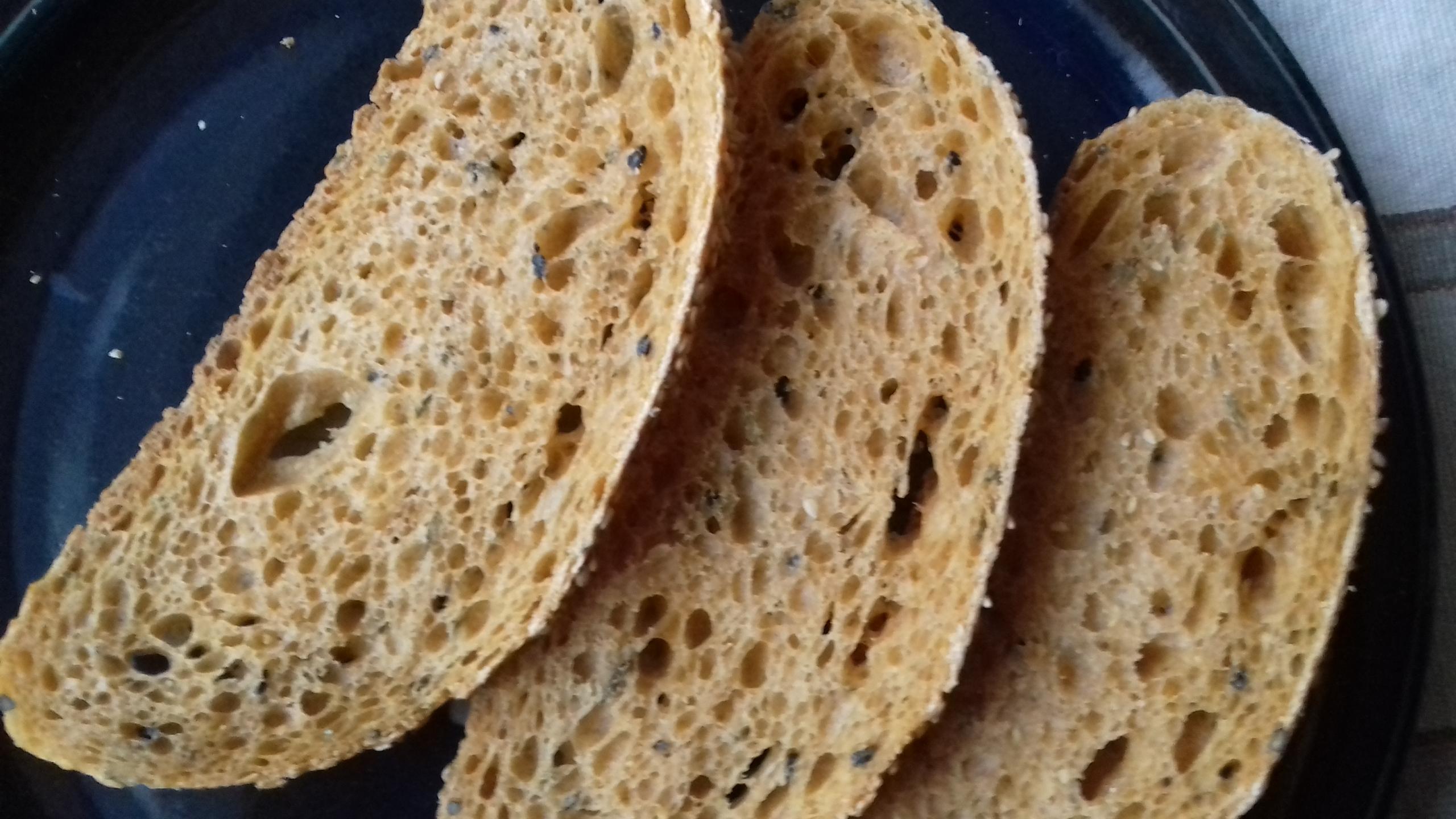 Toast!
I'll definitely make this one again, although I will want to ramp up the proportion of nigella seeds -- and do the pre-shape and bench rest.
Thank you, Abe
We did bake this one "together", and of course your loaf looks so much nicer, with that lovely round cross section and yummy crumb. Thanks again for pointing me in the direction of this loaf.