January 18, 2019 - 12:52am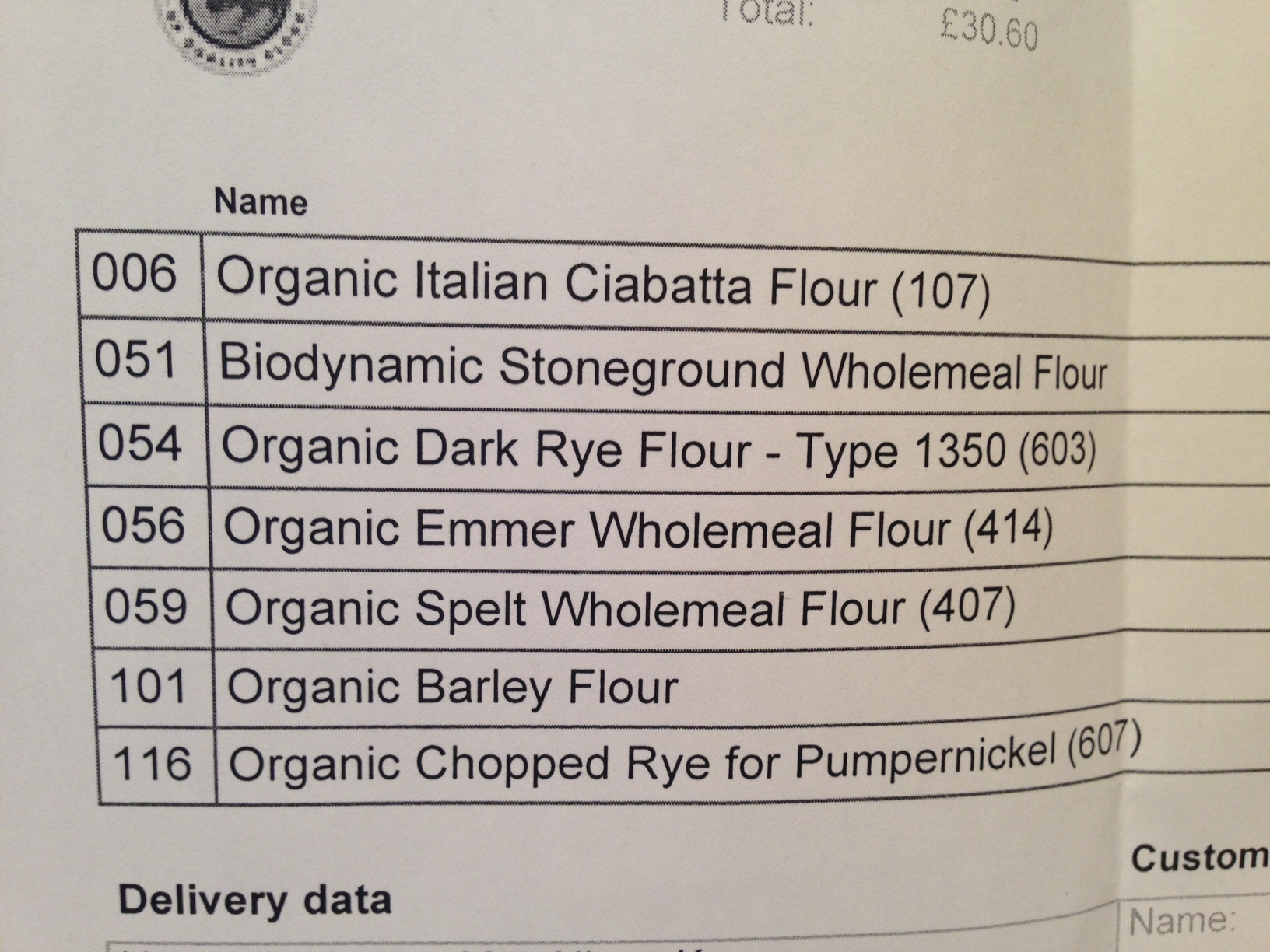 I'm trying to understand all the numbers associated with the flours I am buying. Here's a photo of a recent order to explain what I mean.
The column on the left is the mill's own item code. I understand that the 'Type 1350' next to the dark rye is the French/German number system. What are the other numbers next to the rye flour, ciabatta flour, emmer flour, spelt flour and chopped rye. And why do the wholemeal and barley not have numbers?
I am in the UK.
I want to get my head around this as I'm working towards trying to make my bread from UK-grown and milled grains only. 
Any knowledge gratefully received!