January 11, 2019 - 5:39pm
Multi-grain Sourdoughs. Cranberry/Pecan Sourdough 1-11-19
I continue to work with multi-grain sourdough breads using home-milled flours. Today, I baked two loaves. Both used the same dough, a mix of Central Milling ABC flour, whole Sirvinta wheat, Spelt and Rye. The Sirvinta whole wheat is the thirstiest I have ever encountered. For today's bake, I boosted the dough hydration to 85% with good results.
I mixed the doughs for each loaf separately and folded in 20% each dried cranberries and lightly toasted pecans in one of the doughs.
Photo Gallery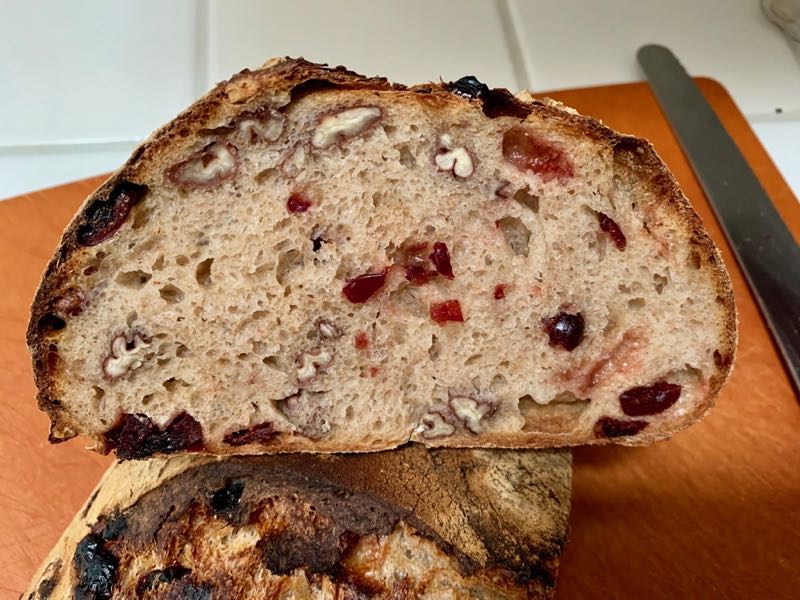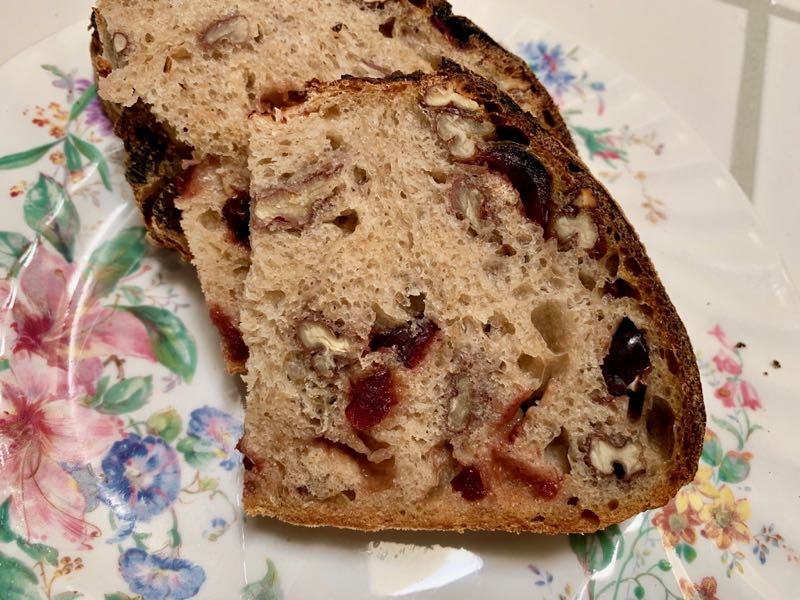 I'll confess: The Cranberry-Pecan loaf was first out of the oven, and I couldn't wait for it to cool completely before having a few slices for lunch with some delicious Emmental cheese. The crust was crunchy and the crumb was very moist and tender. The cranberries mostly contributed sweetness and chewy texture. They have less presence than the sour cherries and dried figs I have baked with before. All in all, a nice combination of flavors and textures.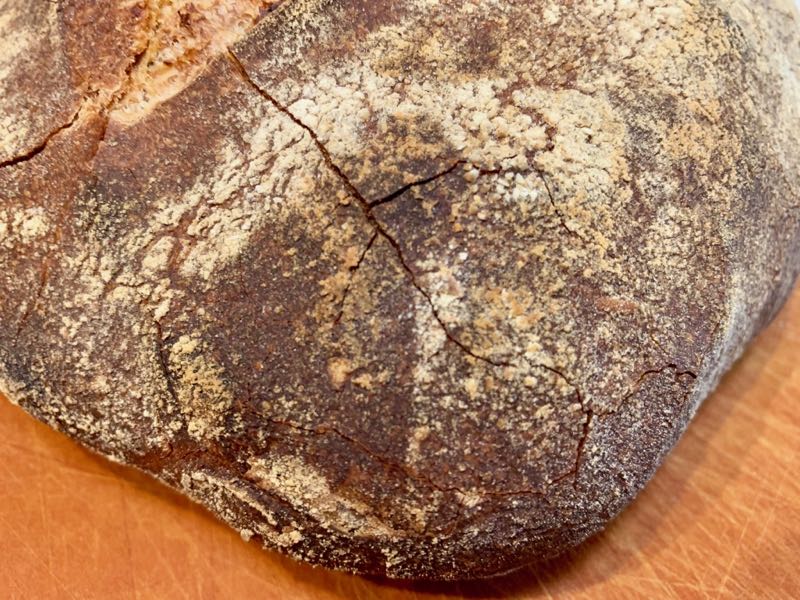 The "regular" loaf had a lovely crackly crust and a more open crumb than achieved with lower hydration doughs. Just about perfect, to my taste.
You may note that I most often shape these breads as boules and bake in cast iron Dutch ovens. These loaves were shaped as bâtards and baked on a pizza stone with steam. When baking on a stone, I bake at a slightly lower temperature (465ºF versus 475ºF).
Happy baking!
David