Looking for feedback on no-knead bread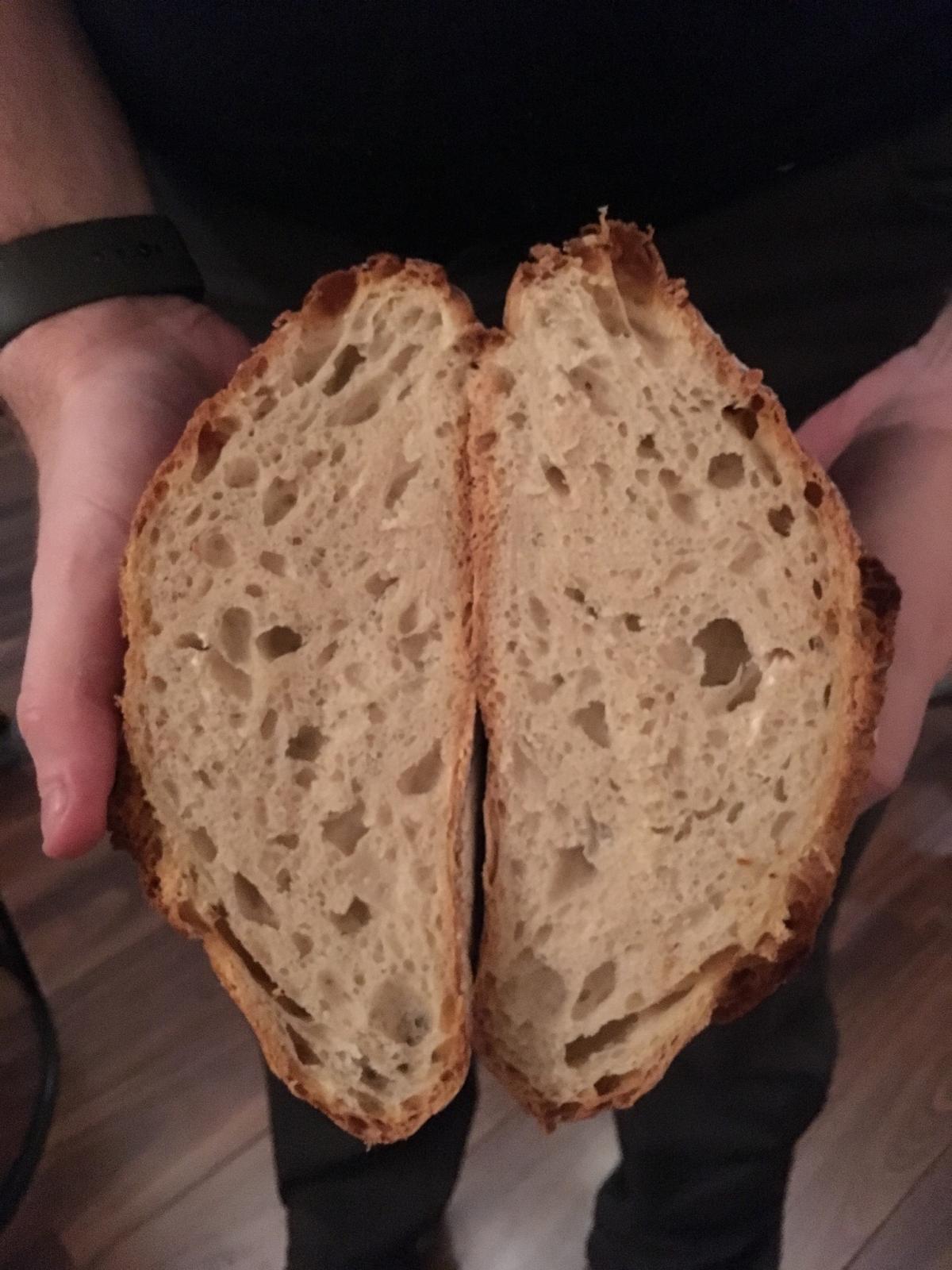 I'd love to have some feedback on my no-knead bread from Jim Lahey's basic recipe in "My Bread", with 80% hydration instead of the recipe's 75%. I used French T65 flour with 13% protein. I let it ferment for 18 hours and 1.5 hours in the second proof.
Any signs of under- or overproofing? What do you think about the crumb structure? At 80% hydration, I'd hoped for bigger holes, I guess...
Thanks!