December 27, 2018 - 3:37am
Why does Makki/Cornmeal Roti use boiling water?
Hi
I am learning on the why of things right now, and mommy dear does not know the answers. Everyone in the house enjoys these makki ki roti with saag. The bread is unleavened if wondering.
This is how my mom prepares them.
1) Boil water (it is literally boiling)
2) add it to the cornmeal (dried maize ground by a mill near our home, not storebought)
3) Make the shape
4) Roll out the shape into a circle
5) transfer to a flat pan/tavaa (we use a non stick pan)
6) Cook on low heat on one side
7) Flip and cook the other side
8) Remove from the pan and cook directly over the heat if any spots were missed, flipping when necessary
This is what the roti looks like when done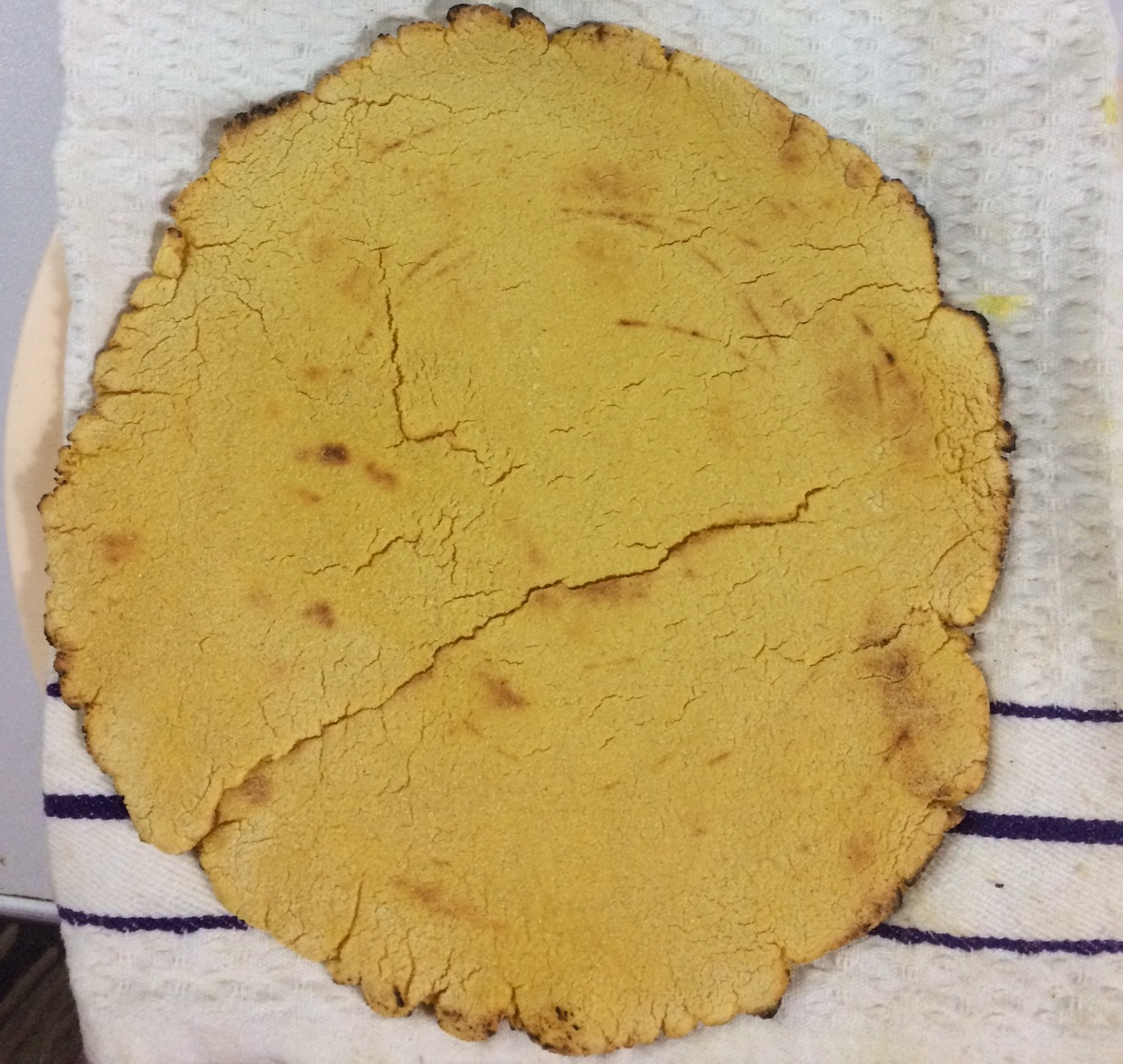 My aim is to make this using Ankarsrum and bake this in a gas oven rather than a stove top.
According to mom, when they were younger, the flour used to be "stronger" and it had more "lace". Still got zero clue what those terms mean in any language. What I gather about lace is that it refers to gluten probably, or the ability of the flour to stick together. By stronger I gather, mom means that the dough is easier to handle. The big crack in the middle won't happen either. This flour was very hard to handle and we had to be very very careful with it.
My Questions
1) Why do we need boiling hot water to even make this bread? If cold water or warm water is used, the dough does not form at all. Mom mixes the boiling hot water with a spoon.
2) See how the edges are broken, jagged and not smooth, according to mom "a stronger flour would create thinner, smoother makki di roti like a regular roti". Would buying the dried maize and grounding it into flour using a stone mill, help towards that?
3) What kind of things should I tinker around with so I can make these using a dough mixer and a gas oven? Right now the boiling water is putting me off from trying.
If people could help me out in understanding the nature of this flour and/or how the bread is made and the different reasons for each step, I would appreciate it.