December 16, 2018 - 6:03am
Panettone trouble shooting. What went wrong?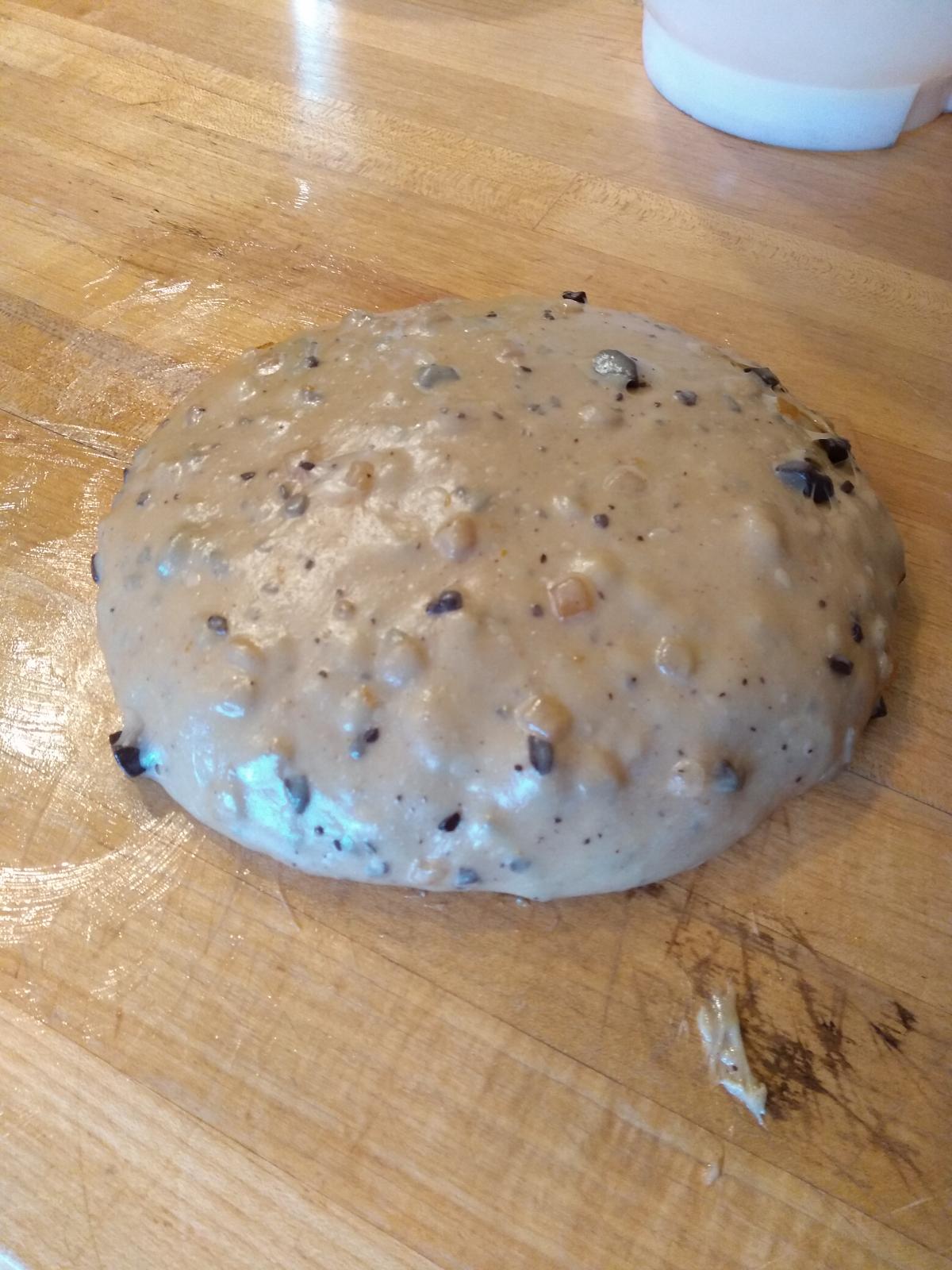 Hi everybody,
This is my first post so apologies if I make any FL forum faux pas. This weekend I decided to bake my first ever panettone. I decided to use the formula that mwilson posted for "perfect panettone" but almost immediately ran into trouble. I couldn't find the method to go along with it so I aimed to form a dough with the lievito Madre, flour and water before adding eggs, sugar and finally butter. I had refreshed my lievito Madre 3times and it did triple in volume in the last refreshment.
In the beginning it was difficult to form a strong elastic dough with such little water, so I ended up adding the eggs and sugar before the dough was elastic. I kneaded that until elastic then added butter and kneaded again until windowpane.
However, after 12 in a warmish spot overnight (couldn't be sure it was 28C), little to no rise at all!!!?? What could have happened? In a desperate attempt to save it, I added a little commercial yeast (1/4tsp) with the secondo impasto along with the other ingredients. The dough has been rising for 4h now and I've seen maybe 50% volume increase.
What could I do differently next time?! I was sure I'd run into problems but I didn't think things would go wrong so quickly.