November 11, 2018 - 7:54am
A friend has a walnut tree and gave me some walnuts...So when I looked at my Tartine 1 book again there was a basic recipe similar to my usual 1:4:5 with 100g WW and the rest strong white flour and 100g leaven...
So I followed the advice and toasted the walnuts in the oven which gave them an amazing flavour and surprised I had any left to bake with...
I then followed a bit the @fullproofbaking route and after 30min one coil fold and then lamination after 1.5 hours in bulk and added the walnuts...Then 2 X hourly coil folds and then left alone for 1 hour or more until nicely risen but not too proofy....
No pre-shape and as only two loaves just divided and straight shaping and into bannetons. I left them ambient proof for 25 min and then into 4C wine cooler over night....
I just loooooove the taste and the second one went to my friend with the tree!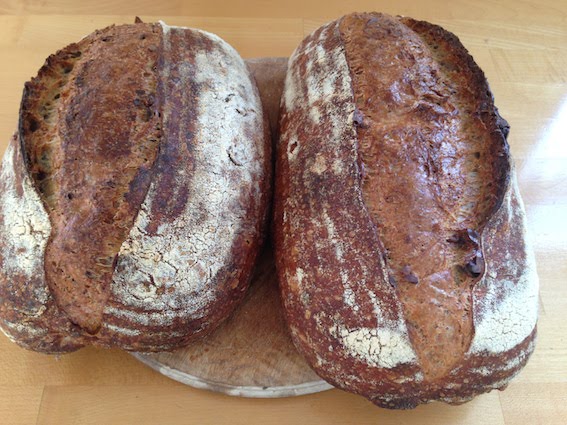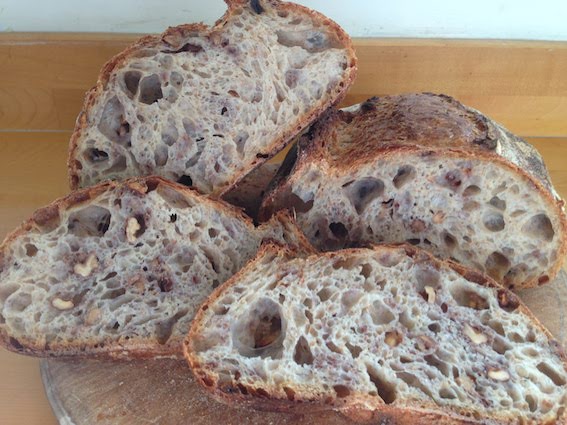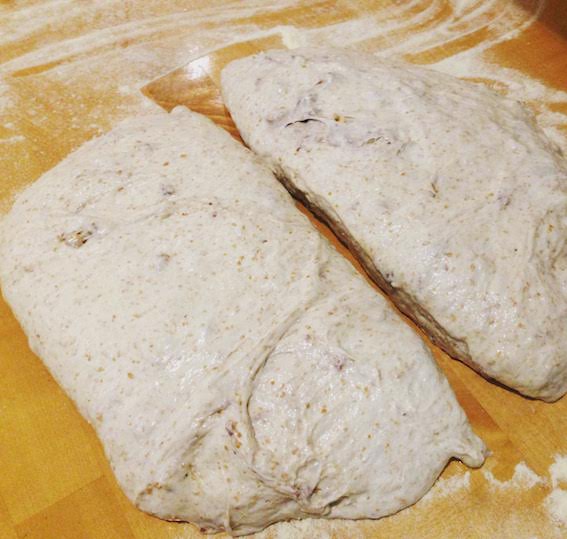 Now, there is an interesting discussion going on about whether to pre-shape or not and triggered posts on IG after a talk by Ian Lowe at the UK Grain Lab event in UK. So, this is what I tried as the dough was strong enough, I thought and kind of the right shape to go into final shaping....need to look more into this....   Kat