November 7, 2018 - 7:28am
on the Do Nothing bread of Yohan Ferrant.
I used: 2.5g starter
450g water
500g flour (400 white bread flour protein 11.5%, 75g wholewheat and 25 wholegrain rye)
10g salt
Autolyse 30 mins using 375g water and then sprinkled on the salt and mixed the starter into the remaining 75g water; in error the half tsp starter weighed 4g! Dough temp at this stage 26°C. The dough went into the proofer set at 21°C.
After 4 hours form mixing I did one set of stretch and folds.
Here is the dough at 18 hours after mixing: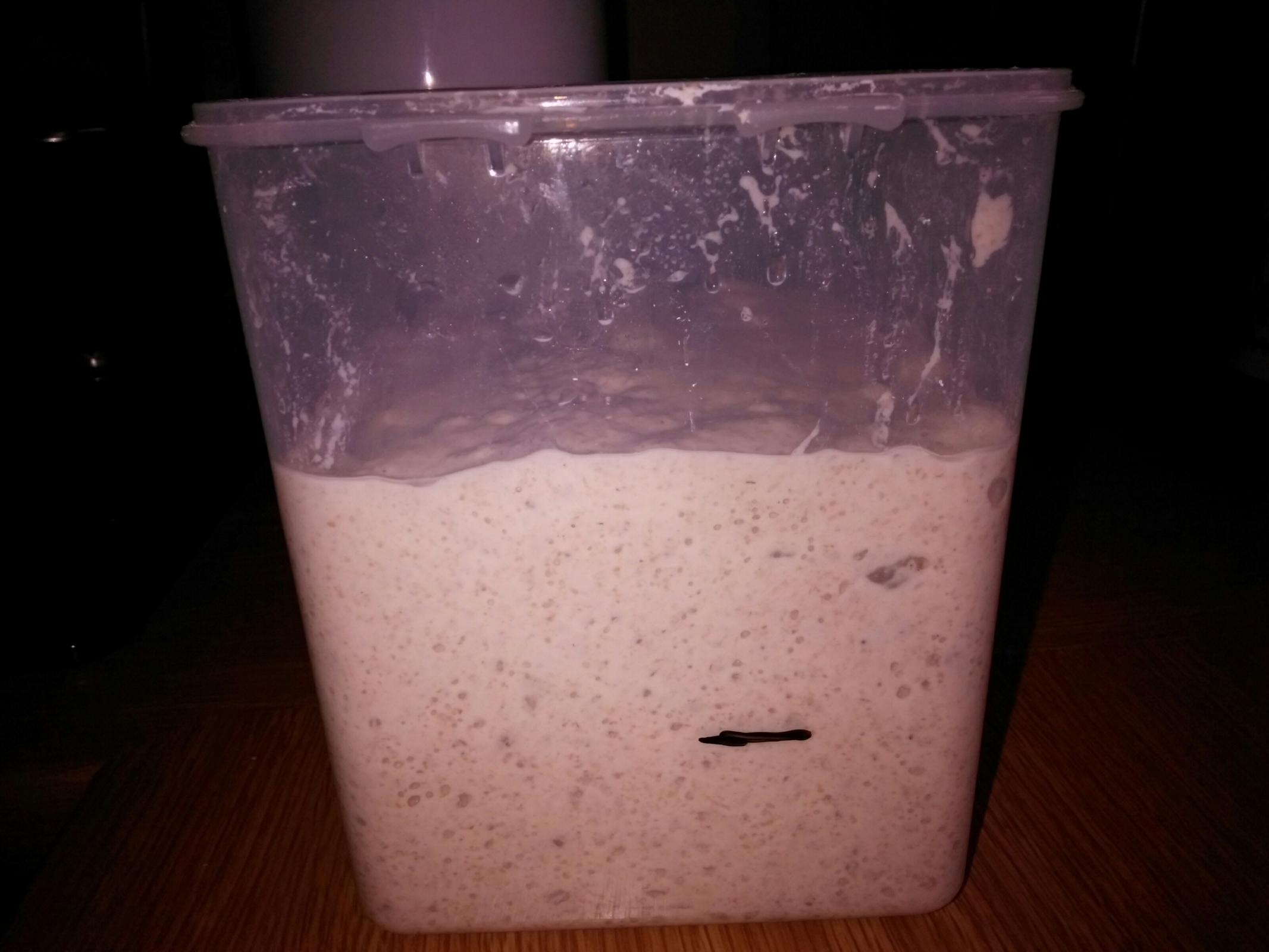 After 19 hours there were no signs of further expansion so I tipped the dough onto a floured board. The dough did not "pancake" but it was slack and I found it hard to shape to get it into the banneton and returned the dough to the proofer set at 21°C although using a thermometer the temperature was slightly higher at 23°C. After 2 hours the finger dent test showed a slow return but not complete so I judged the dough ready to bake in a DO in a preheated oven set at 240°C. After 15 mins I removed the lid of the DO and continued baking for a further 15 mins before removing the loaf from the DO completely and placing the loaf directly on the oven shelf for a further 10 mins. Internal temp of loaf 98.4°C.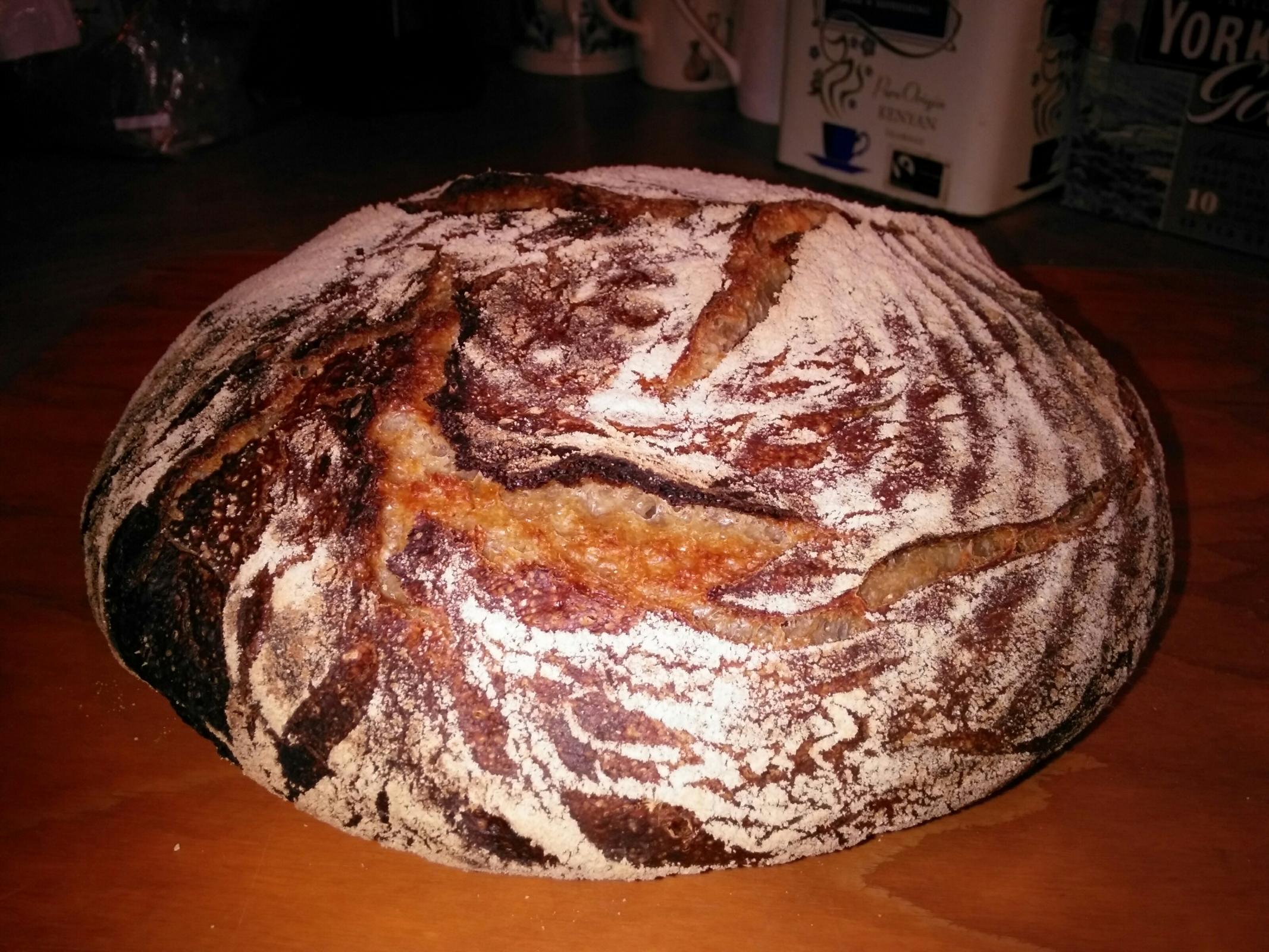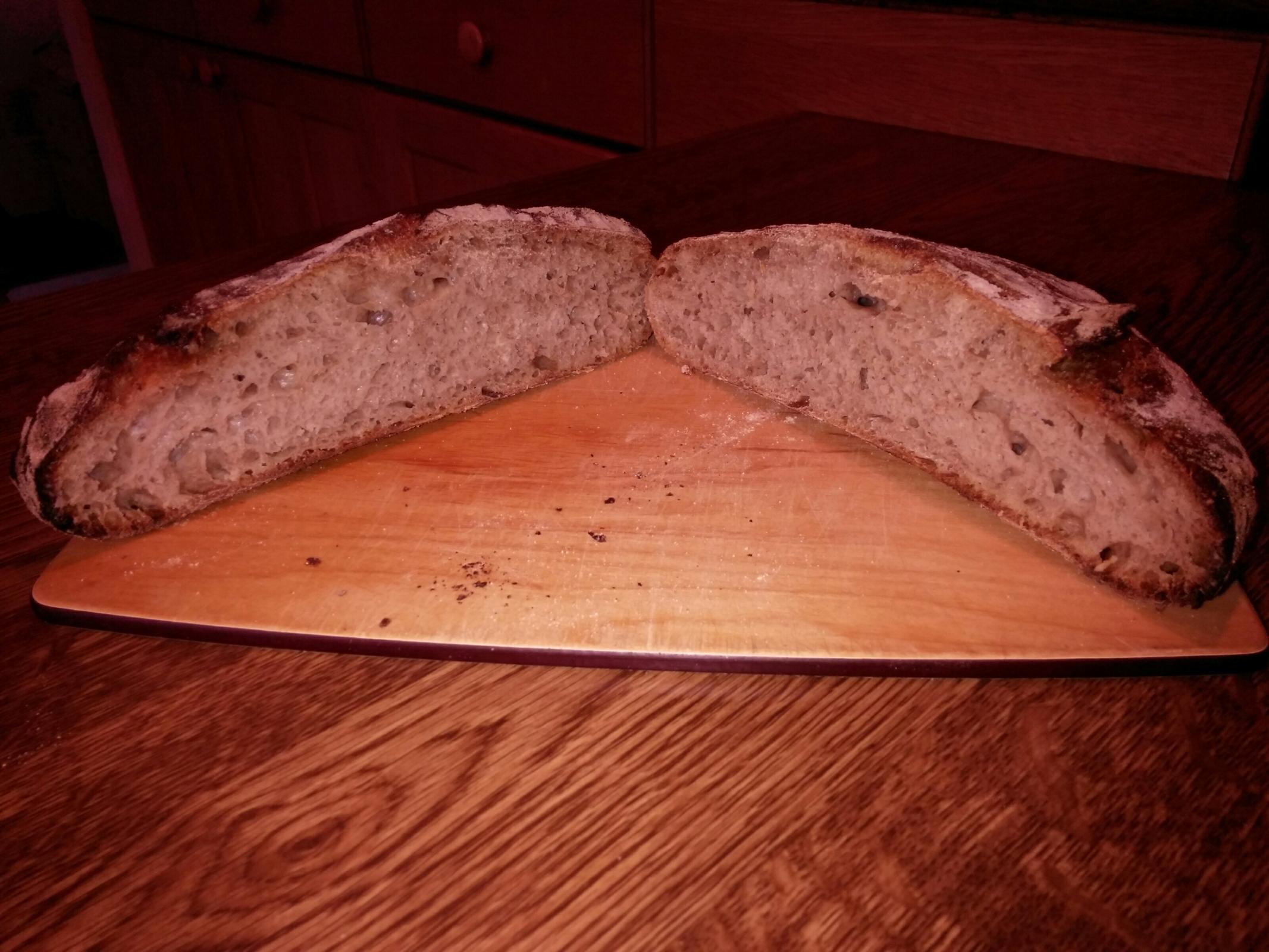 So not the tallest loaf but tasty, and not too strong a tang.
I intend to repeat this in a few weeks' time but using a long fridge retardation to see how that might affect the outcome.