November 4, 2018 - 1:06pm
After a visit to Linas Stores in London yesterday my son kept saying that I really must try to bake Focaccia bread...
so I was inspired by a formula in Tartine1 where Chad Robertson basically describes that they grabbed a proofed loaf and added in his case sliced potato to the dough and it turned into a focaccia....
So, as I had too much starter this morning I made a quick basic white 1:4:5 dough and let the bulk go quite far and proofy...then just poured it into an oiled baking tin and let it proof for an hour until it looked like this...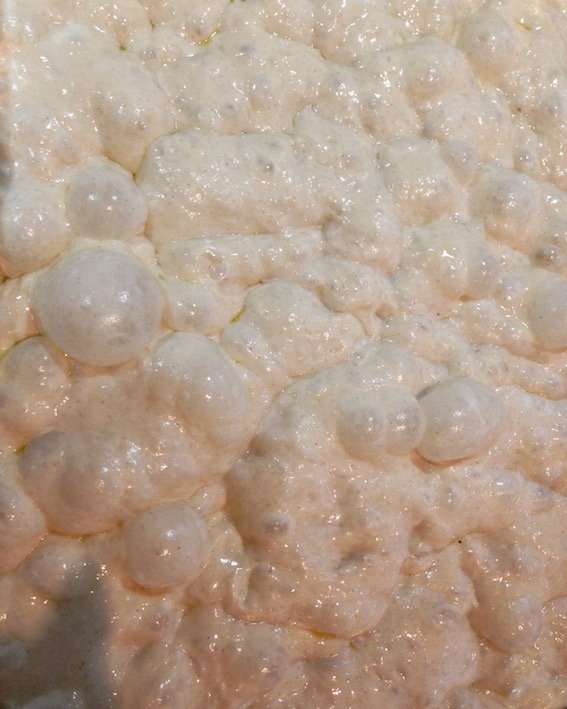 That finger poking thing was sooooo much fun and added olive oil and some tomatoes and a bit of parmesan cheese.....I was not allowed to add peppers...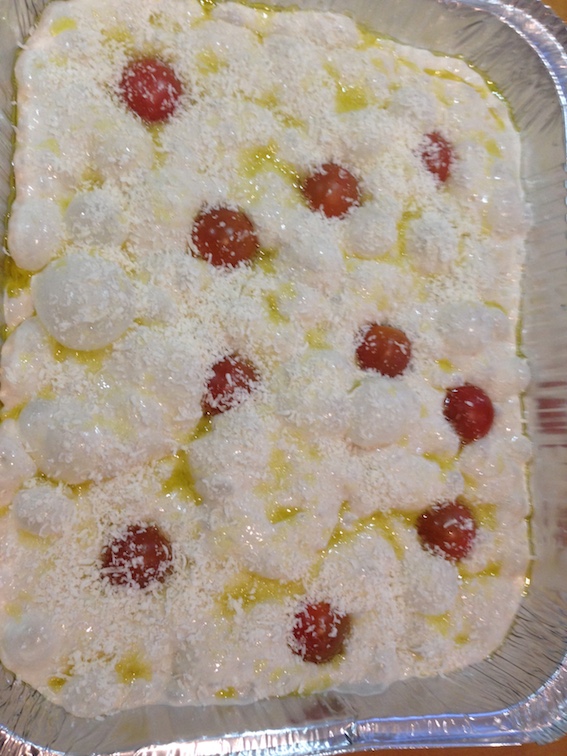 Baked for 20 min and done...
This was surprisingly quick and easy and just have 2 pieces left for a packed lunch tomorrow...