October 22, 2018 - 2:57pm
Today's bake October 22,2018: San Joaquin Sourdough Baguettes
I haven't baked baguettes in ages. I'm not sure why. I baked a few today, including an epi de blé. It was very yummy with a bowl of bean and farro soup for lunch today.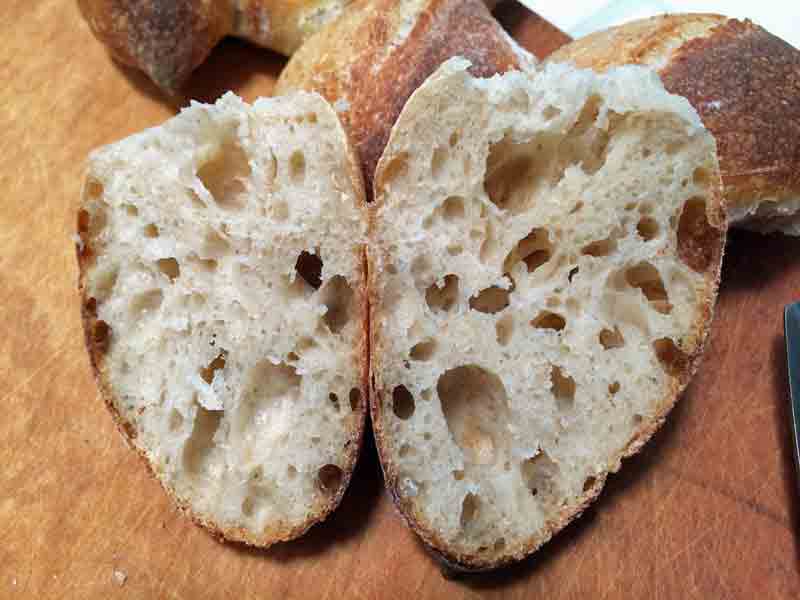 The obligatory crumb photo. This is one piece of the epi.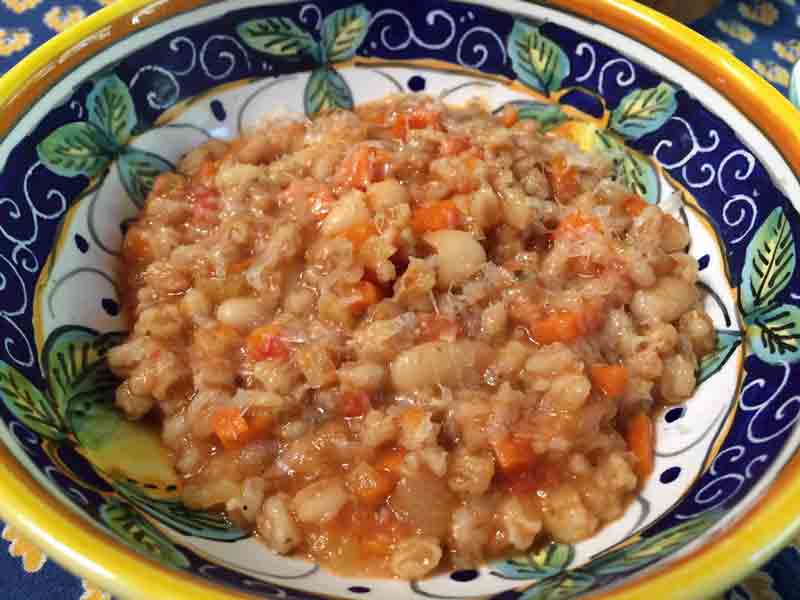 Bean-Farro soup. I made this up for my vegetarian granddaughters. It was so good, I wrote down the recipe and have made it many times since.
I'm baking more sourdough multi-grain loaves tomorrow. 
Happy baking!
David