October 22, 2018 - 7:51am
rising but lack of verticle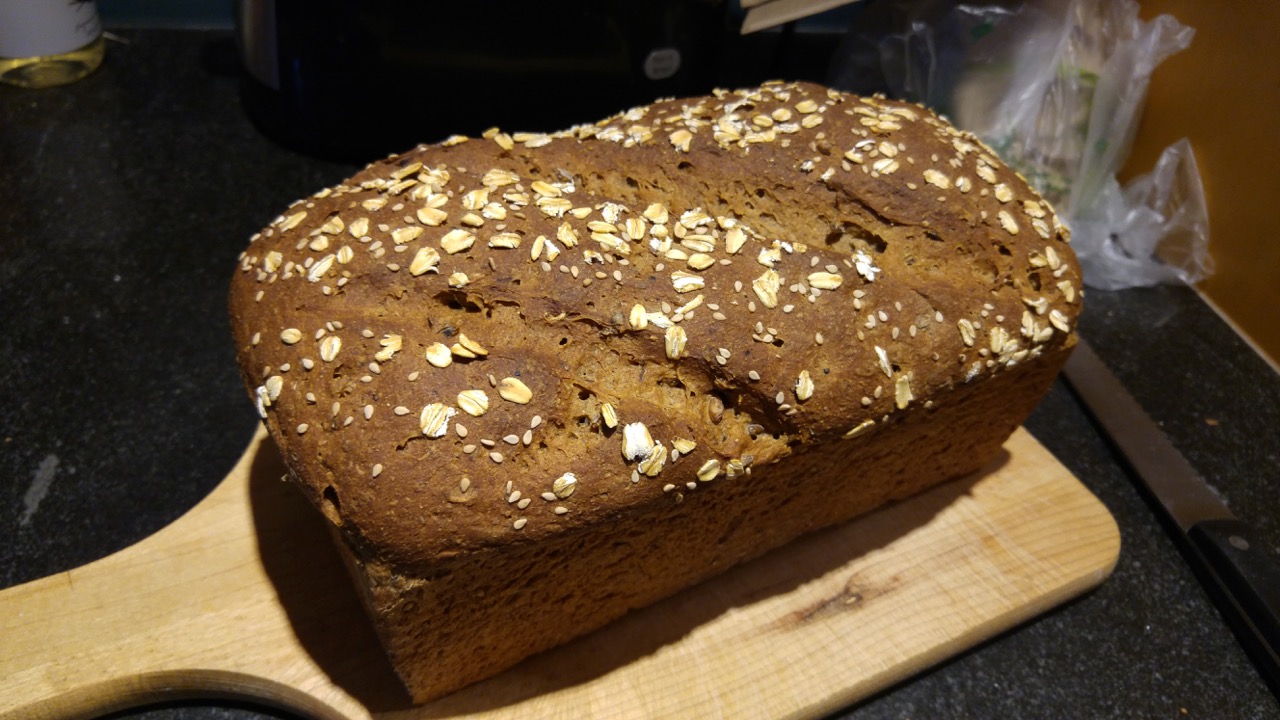 It's about 50/50 between bread and other flours.  Some boiled wheat and rye berries and choc malt (aka roasted barley).
The loaf uses natural yeast starter of AP and rye, and no yeast is added. 
I let the loaf counter proof 2 to 3 hours and poke it, though I know poke isn't the best test for multigrain.  So it goes.
Would more salt help this (2.5 tsp currently)?  Almost seems as if the gluten strands can't hold on after a point, though I don't think it's over proofed.
Thoughts?