October 19, 2018 - 4:55pm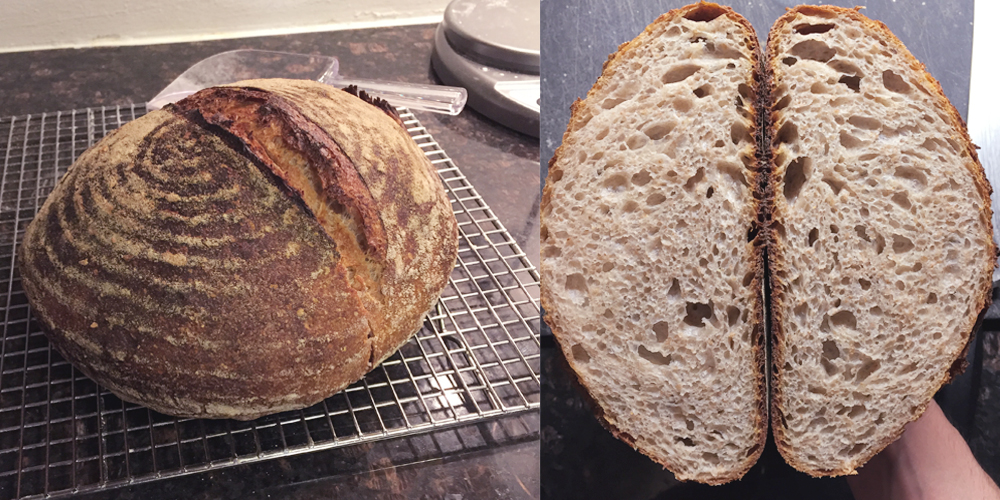 Hey all –
Just baked a loaf today and was hoping to get some constructive feedback or any knowledge I could use moving forward.
Personally, I feel like I am having a hard time judging the bulk fermentation stage and really knowing when it is complete. Am I pushing too far, or not far enough. Same goes for the final proof (which was at room temp for this loaf). I know the finger poke test is one method, but have also read it's not 100% reliable. BUT–I'd really say judging that bulk proof is really what I am after right now.
Here are the vitals for this loaf:
250g Bread Flour (King Arthur)
96g Spelt (Farmer Ground Flour)
48g Whole Grain Rye (Hodgson Mill)
9g Salt
75g starter (100% hydration)
305g water ~78º
Autolyse flour and water for 1hr
Add in flour and salt and mix using Rubaud Method
FDT ~76º
Bulk Ferment for 5hrs with 5 folds
Pre-Shape & Bench Rest for 20min
Proof for 3hrs at Room Temp (don't exactly know what the ambient temp of the room was)
Bake covered @ 480º for 30min
then uncovered for 15min.
I was hoping for a bit more of an open crumb, and little more oven spring on this one–but the flavor is not bad!
If anyone has any ideas or ways to improve please share! 
Thanks for your time!