October 12, 2018 - 6:55pm
Pain au Levain with Whole Wheat Flour
Pain au Levain with Whole Wheat Flour
from 
Hamelman's "Bread"
 David Snyder
October, 2018
Since I got my Mock Mill 100, I have enjoyed baking breads with freshly milled flours - wheat, rye, spelt and kamut. Most of the breads have been based on formulas found in Ken Forkish's "Flour Water Salt Yeast," liberally adapted to my environment and taste. I have felt these breads have benefitted from the freshly milled flours. They certainly have been delicious. 
 Now, I have decided to to re-visit some of the breads that were my favorites before my Forkish foray, notably Hamelman's pain au levain breads. I started out with his basic pain au levain, which is a white, sweet sourdough. It turned out well, but also reminded me that I've rather lost my taste for white bread, even good sourdough white bread.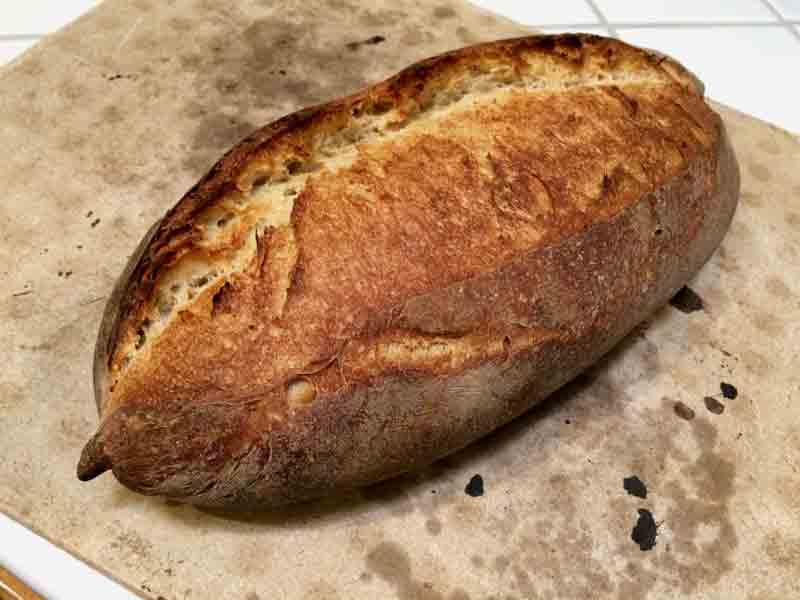 Next, I made Hamelman's Pain au Levain with Whole Wheat Flour. This is a 20% whole wheat loaf that has a firm starter and is cold retarded overnight. While not as pretty, perhaps, this one has a wonderful flavor - sweet, nutty and mildly sour. The crust is crunchy and the crumb is fairly open, moist and tender - for me, an almost ideal every day, all-purpose bread. For some mysterious reason, I felt that the freshly milled flour improved the flavor of this bread even more than those with a higher percentage of whole grain flours. It is really, really good!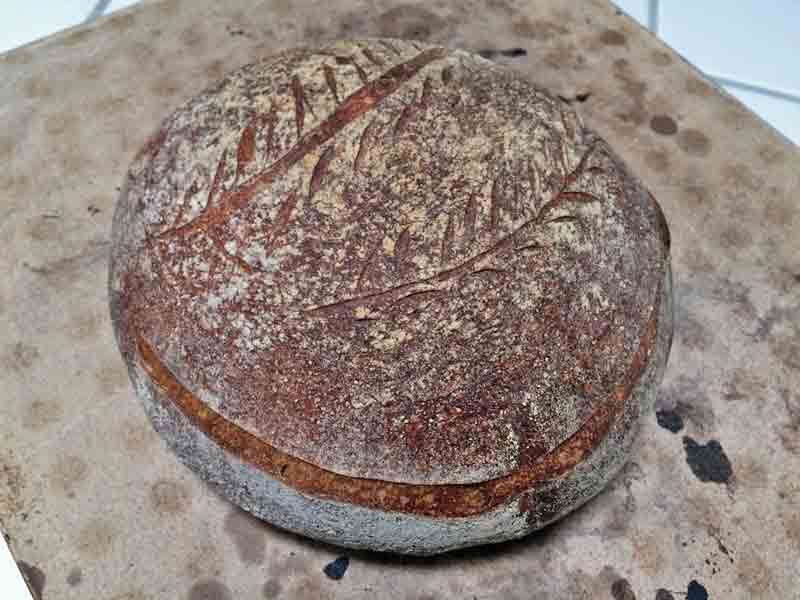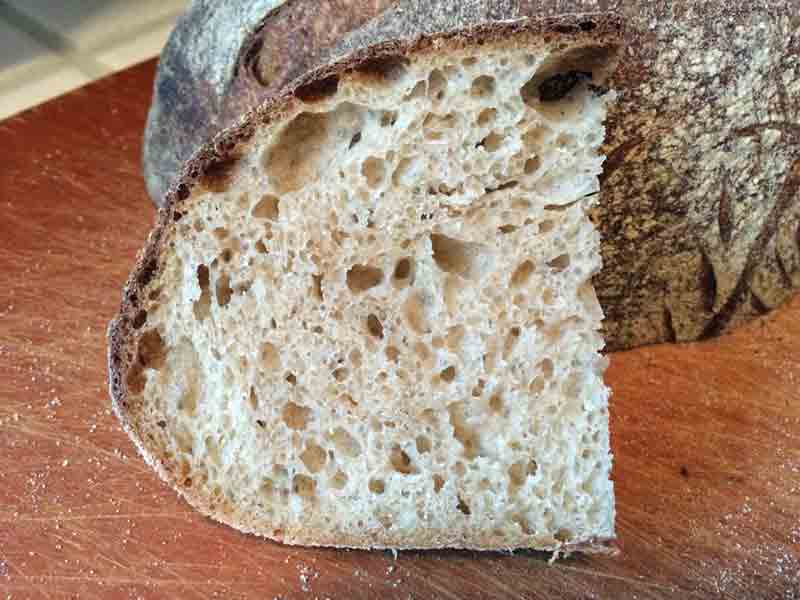 Next, I plan on making Hamelman's whole heat sourdough, which is 50% whole wheat. I will share the results here when I bake it.
Meanwhile, happy baking  to all!
 David