September 20, 2018 - 5:17pm
Greetings Fresh Loaf friends. I continue to bake every week but have been negligent in posting my results. This is my weekly sandwich loaf: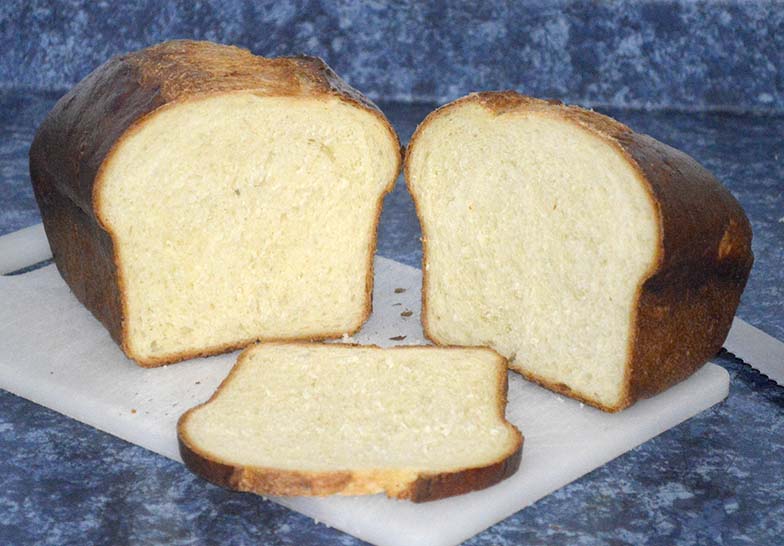 I have been making this recipe for a year now and have it dialed. I am also fortunate to be able to buy the best bread flour from my local bakery. Boy does great flour EVER make a difference. I also use a sweet levain at 100% hydration. This is essentially a sourdough starter that isn't sour, hence sweet levain.
Here is the recipe:
445 grams fine bread flour
250 grams whole milk scalded and cooled
85 grams sweet levain starter
11/2 tsp active dry yeast
58  grams honey -- boy did the wildflower honey EVER kick up the flavour!!!!!
3/4 tsp salt
50 grams melted butter
2 egg beaten
After mixing and developing the dough, I let it bulk ferment for about two hours. I then pre-shaped and shaped a pan loaf, let rise for about two hours, then egg washed and scored.
The loaf baked for 18 minutes at 375F with steam and an additional 20 minutes with no steam.
Best sandwich bread I have ever baked. Try it you'll like it!
Happy baking. Ski