September 16, 2018 - 9:53am
Todays bake / Bosch mixer test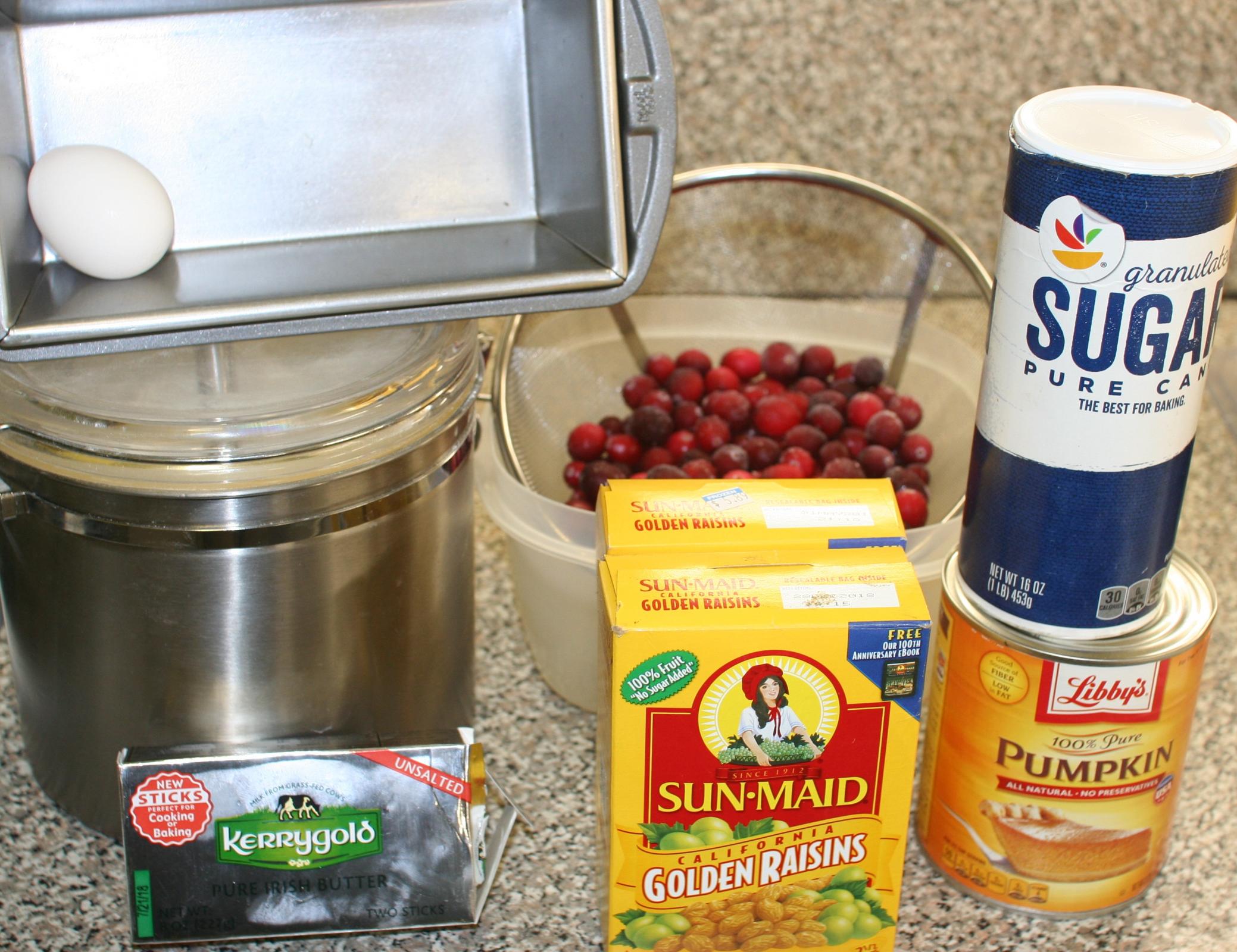 Can you guess what today's bake is going to be?
Well, if you said:
Cranberry-raisin Pumpkin brioche Bread, you would be correct. This will put the Bosch though her paces. First we cream some butter with the paddles. Next we begin to build the double batch of heavy pumpkin dough; first using the paddles then switching to the dough hook.
Memory lane:
This was one of the first breads I learned to make when I first joined the Fresh Loaf 9 years ago. I knew little then, now I know a little more. Smile. Check out smasty's blog to see that bake.
So here's the scoop. This Bosch mixer has got the power to mix any batch of dough you can throw at her! Can it cream butter you ask? Yes in a heart beat. With this large double batch she cleaned the sides of the bowl like a champ!That's the good ( very good) Now the bad. I have to take a star away for the fluting on the top of the bowl drive column. That is unless there is a legit reason for it. reviews say the Bosch over heats the dough. Could this be engineered in as a fan? I don't know. I do know The fluting brings in the need for a specialized tool to clean the bowl with big batches.(A Tooth brush.) Still easy to clean took no time at all. In closing I have to agree the Bosch does better for large batches. Which is okay, I rarely drag out the mixer for small batches I can knead easily by hand. The photo of the mixing bowl is the dough after 15 Minutes of mixing. It looks perfect. Except I almost forgot the raisins and cranberry's! The last photo is at the start of the room temperature bulk ferment. After that we retard the fermentation over night in the refrigerator.