September 15, 2018 - 11:03am
First Loaf Using Fresh Milled Flour
Recently acquired a Mockmill and decided that Maurizio's 50% Fresh Milled Whole Wheat Sourdough at 84% hydration would be my first attempt at using fresh milled flour. I stayed pretty close to Maurizio's procedure, rebalancing the formula a tad for a liquid levain.
Milling organic hard red spring wheat: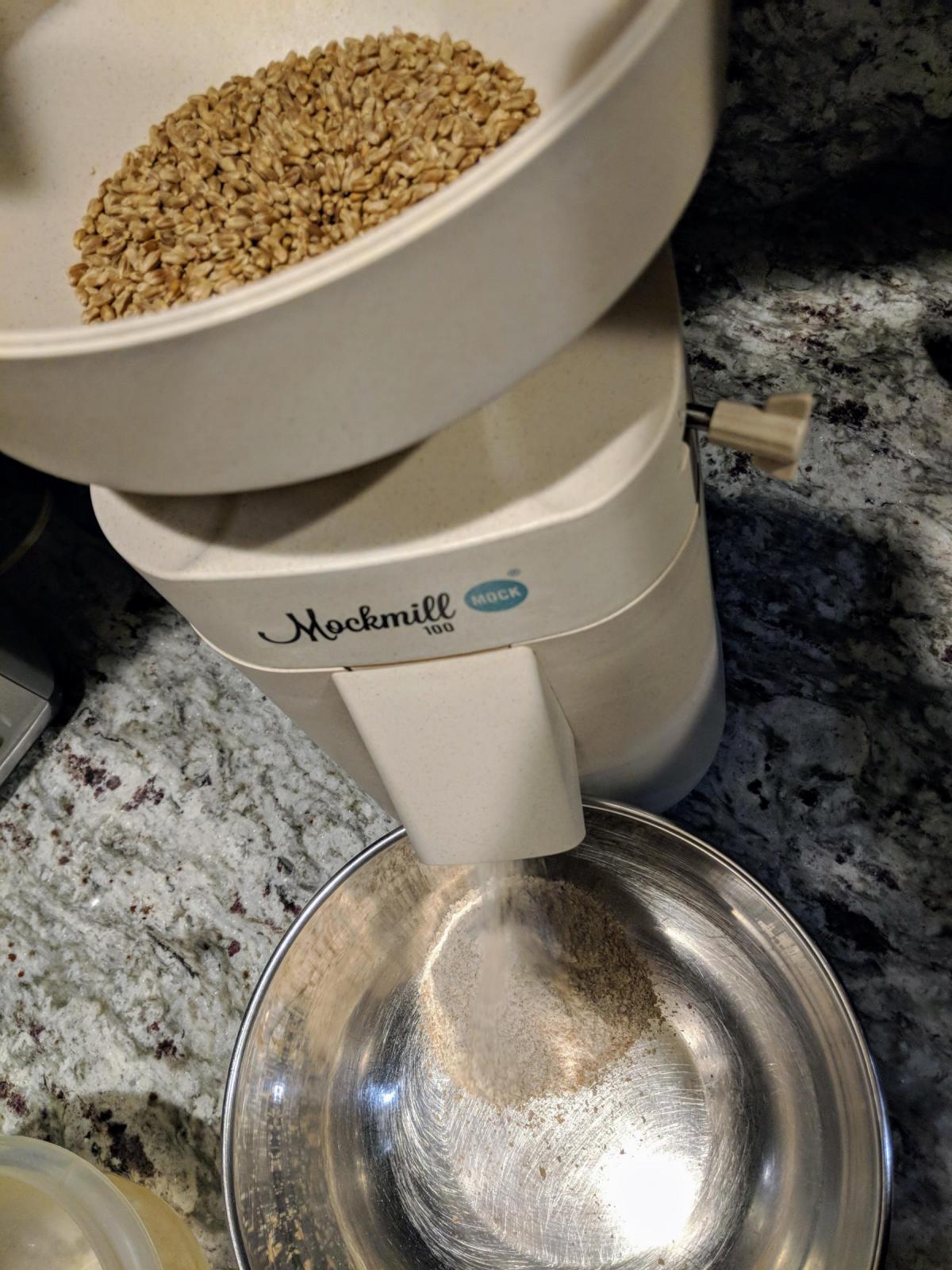 And the result: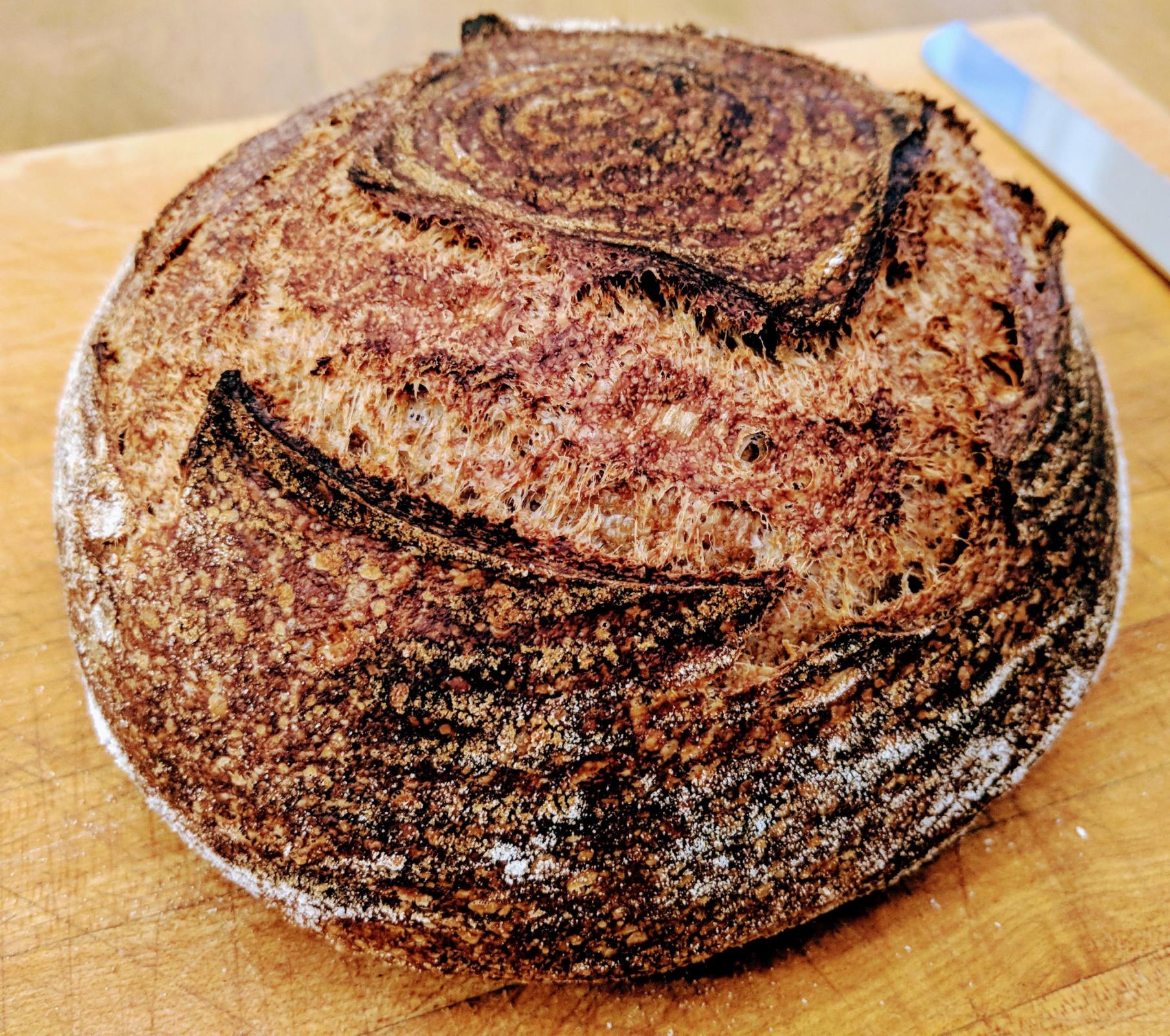 Very happy with this result!