September 10, 2018 - 4:22am
Learning to bake with rye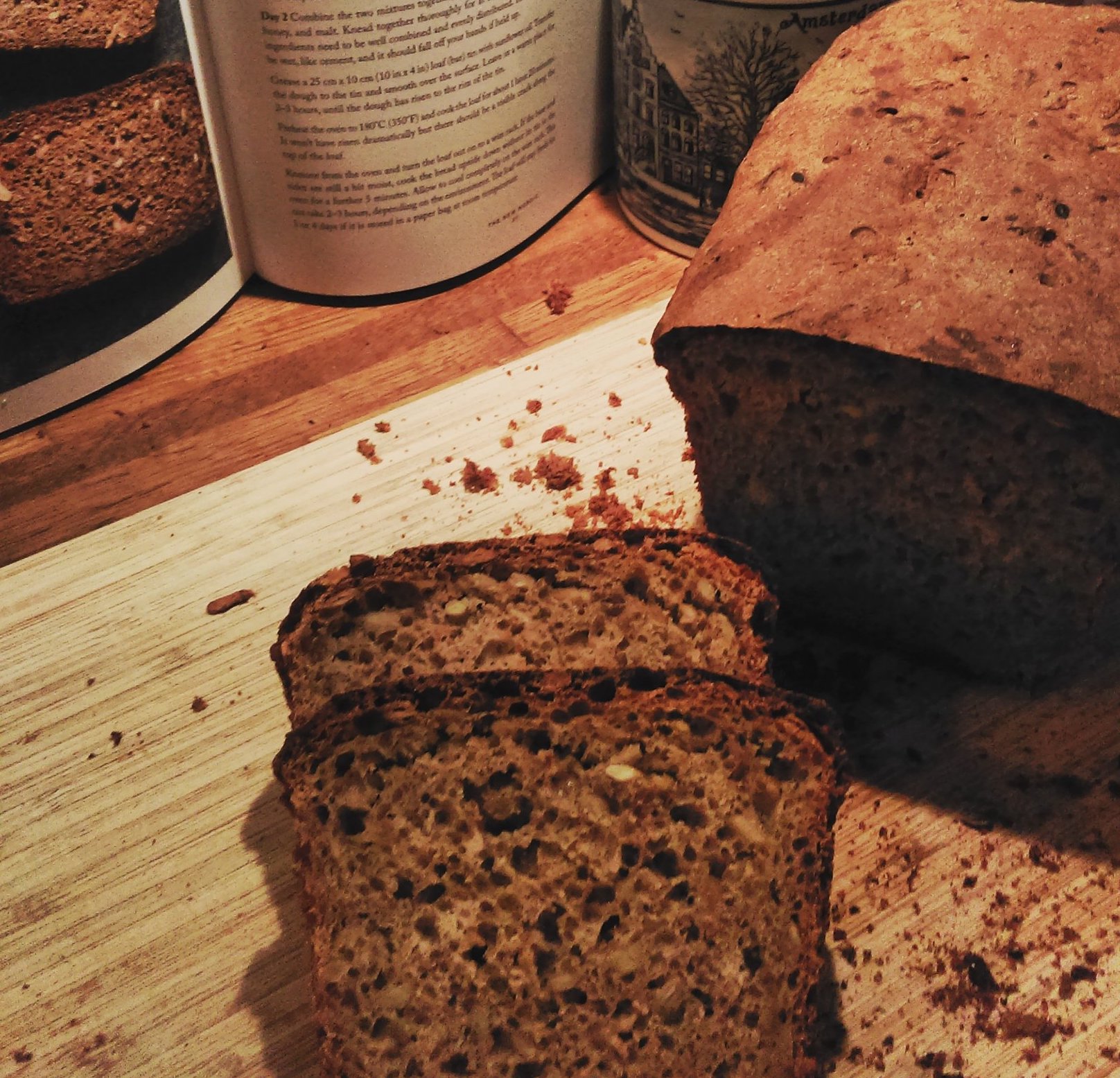 I've been baking bread for a few years now, and for dietary reasons I try to eat mostly whole grains, but I have worked primarily with whole wheat, with occasional bits of other grains like oat or cornmeal worked in. This weekend I tried my first rye loaf. This recipe came from a Nordic cookbook I was given as a gift recently. The original recipe called for:
150 grams cracked rye
150 grams mixed seeds (I just used sunflower bc that is what I had)
250 grams wholemeal rye flour
1.6 grams yeast
2 tsp salt
2 tbsp of honey
480 ml cold water
The recipe directed me to soak the cracked rye and seeds with 300 ml of the water, and the rye flour with the rest of the water and the yeast, for 18-24 hours, then to knead the two together with the salt and honey, shape and put in a loaf tin, proof for 2-3 hours and bake.
After the initial fermentation, however, I found the dough was really more like pancake batter, thin enough to run off a spoon and completely un-kneadable. I wound up needing to use a fair amount of white bench flour to turn it into something I could shape, probably around 100 grams. 
The crumb turned out okay, remarkably, and the flavor is actually quite nice, but as you can see from the picture, there is some unincorporated white flour from the messy shaping process. 
Critiques? Tips?