September 8, 2018 - 6:47am
Greetings and questions from London!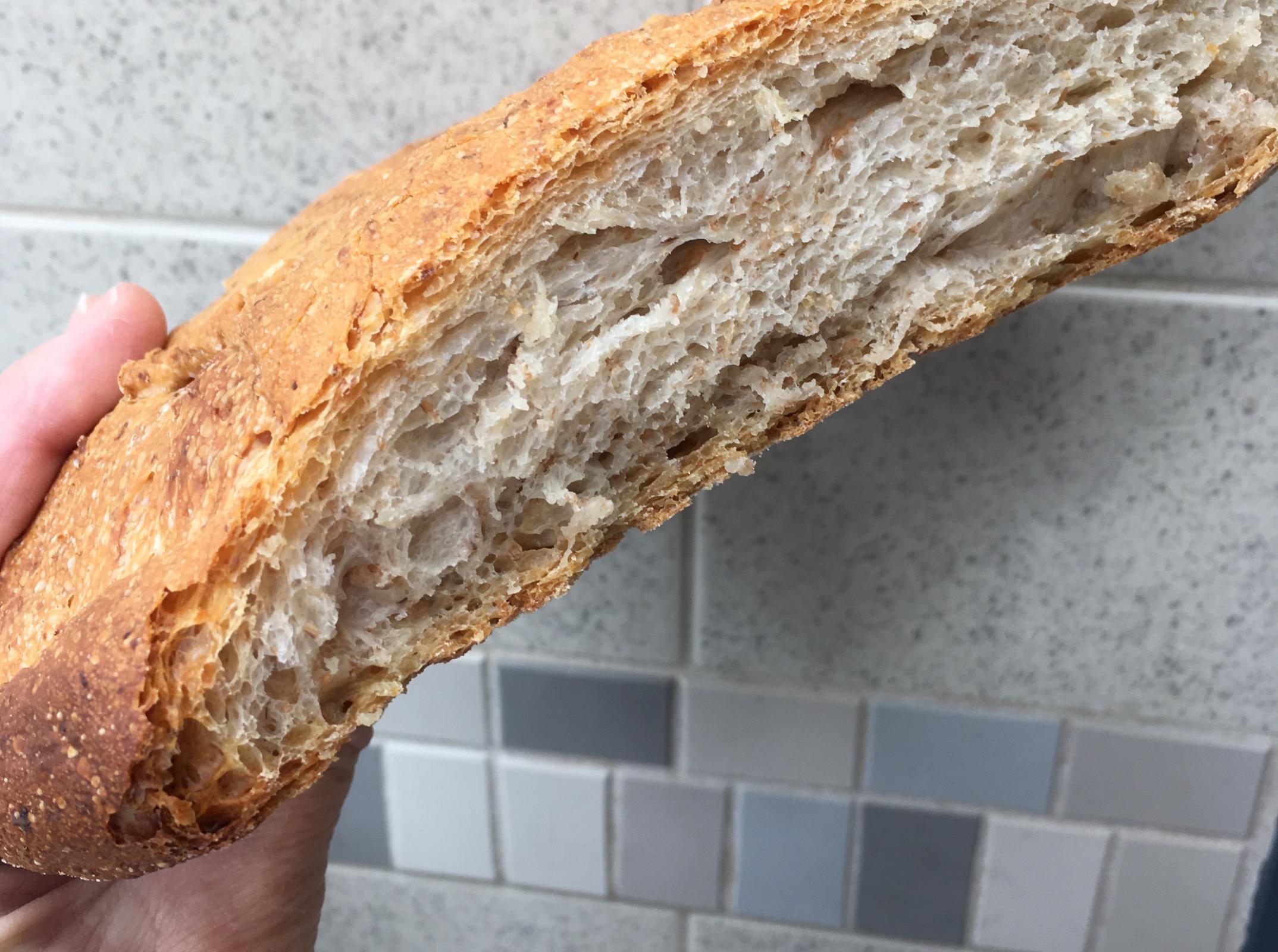 Bread making has been something I have wanted to do for years. I decided to try sourdough, as I like the idea of looking after the starter in the fridge and I actually prefer the taste of sourdough.... So I get a starter going which I was told needed feeding/topping up after use with a certain [I'll come to that] ratio of flour and water.
At this point I need to tell you that I have dyscalculia and this means that I find all the talk of percentages, hydration ratios and the relative calculations that go with the fine tuning of sourdough utterly bewildering :( and I'm now getting quite frustrated and confused about how understand some of the issues I am having, as I try and decipher the experiences and suggestions given on this forum.

Can you good people please tell me what % my starter is, if I add 150g flour and 100g water every time I top it up. Is this as good way to proceed?
I am not going to be making lots of loaves just a medium size for 2 people twice a week in general.
A recipe I have uses 400g flour and 200g water + 9g salt. To this I add approx 200g from the above ongoing starter. Is there too much water, given that I use a high percentage of white flour. That is mostly white with a dash of malted or wholemeal, as I feel. maybe my attitude is to Gung-Ho! for good results!
Secondly - I have been and like the overnight method. I make and prepare in the early evening and then either put it in the fridge, at which point it doesn't seem to 'do' much. In the morning I then need to proof it in the oven [approx 2hrs] before baking. If I leave it out on the worktop overnight (approx 20C) it goes mad and then I need to let it re rise again anyway in the morning... Sometimes it is quite floppy and the loaves a bit flat (see pic) - but the texture is lovely, soft and bouncy, crusty crust but the slices are thin.... How do I get big round cracked boules, like I see on the forum here ??
I think that is enough from me! I will retreat, read more posts and look at the lovely round loaves, and hope that one day I hit the jack pot!
Best regards and thanks
Novice