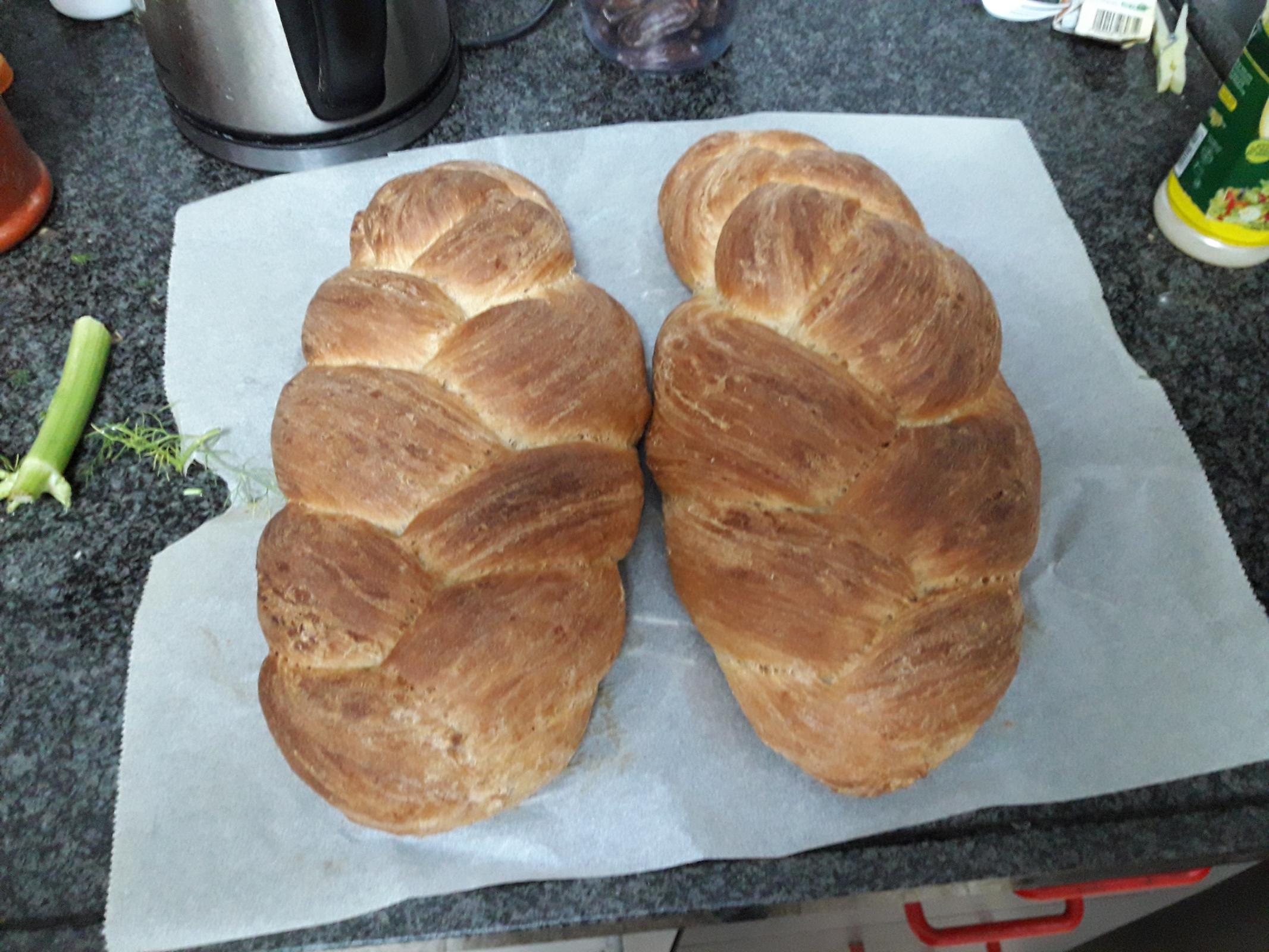 Hi all!
Lessee here...
I'm 55 and live in the Jerusalem 'burbs here in Israel. (Um, I'm here because I like to bake, not because I want to talk about "the situation" as we call it, which, as a matter of fact, I do NOT want to talk about please.) I inherited a love of baking from my late Mom, may she rest in peace. I'm into muffins & bake a batch just about every week, on Fridays as we get ready for Shabbat (the Sabbath). I hate making the same-old same-old & like to try different kinds, different recipes, etc. (I like what Chef Gusteau says in Ratatouille: "You must not be afraid to try things that may not work!") I will usually take a dozen or so muffins to our synagogue for after Saturday morning prayers. I do not use white flour, white sugar or margarine in anything. I usually use 70% whole wheat or 70% whole spelt flour (which you can get in any supermarket here) and anything from demerara sugar, to molasses, to maple syrup, to agave syrup, to honey as a sweetener.
Lately, I've started baking bread as well, also on Fridays for Shabbat. I've used 70% spelt flour, 70% whole wheat flour and a ready-made blend of whole wheat, whole spelt & whole rye flours which I get at a health food store in Jerusalem. The attached photo is of loaves that I made with 70% spelt flour. I like to keep it simple: Just four, yeast, salt, minimal sugar, oil and water; no eggs or egg-wash. My wife does the braiding which I cannot get the hang of. My wife (most important) and our guests seem to like my bread & I like making it.(Even our 17-year-old, yeah, a teenager, one of them, scarfed half a loaf of bread I made last week with 70% whole wheat and said it was good. From him that's a compliment!) 
My questions are:
1) I use instant yeast. How different will the breads be if I use fresh yeast? Is it worth it?
2) I bought some whole barley flour and want to experiment. This recipe looks OK. Any tips or comments?
3) I usually let the dough rise (covered, of course) outside on our patio table in the sun. What do I do on non-sunny and/or cool/cold days?
4) I keep the instant yeast, which comes vacuum-packed in little packages, tightly sealed in the fridge after I've opened it. Is this right?
5) Baking rocks!
6) I'm a rank amateur at all this and would be grateful for any & all comments. Thank you (plural)!
Be well & be in touch!
Andylute