First Sourdough Attempt Post Mortem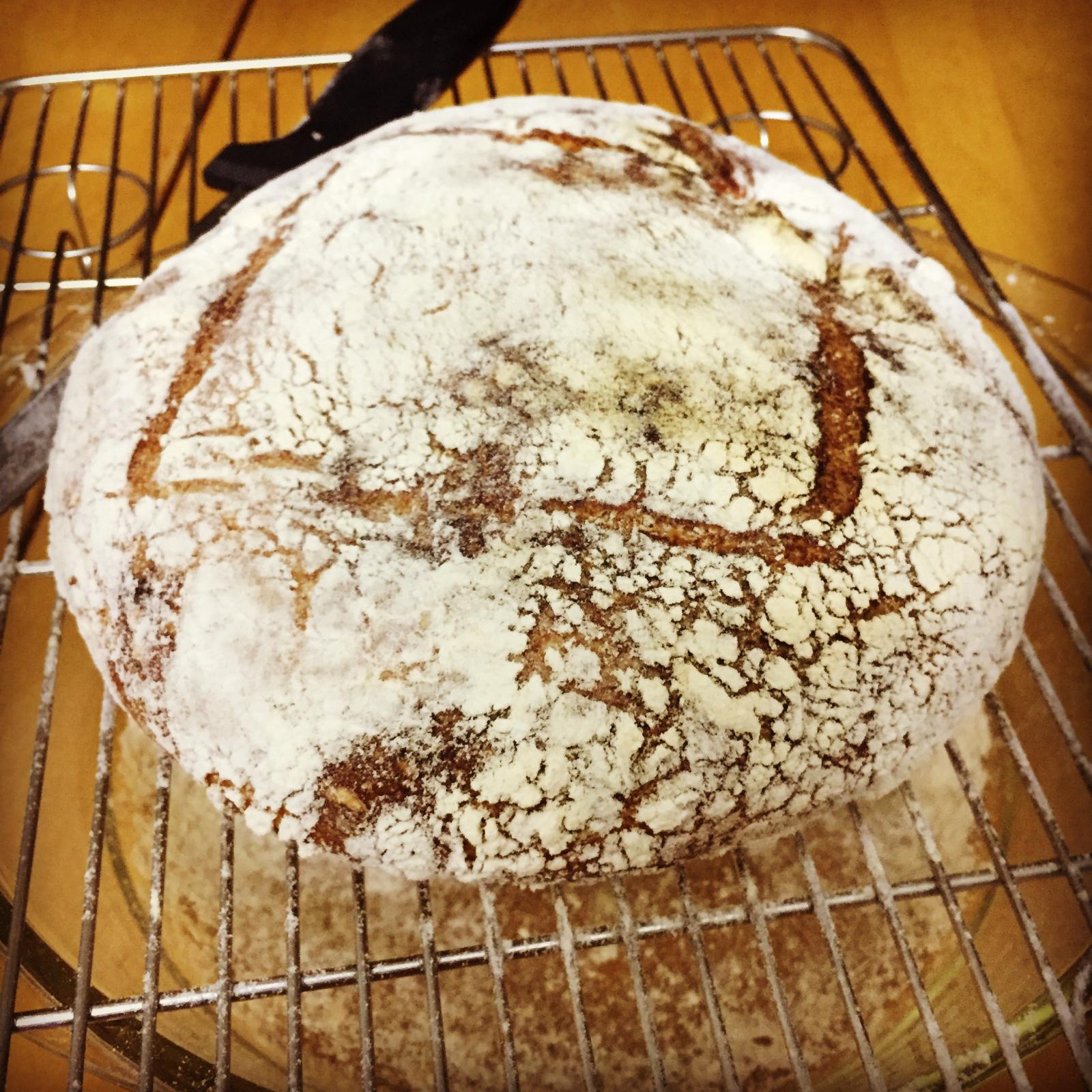 I finally took the plunge and baked my first loaf yesterday, oh boy were there problems. The crust was lovely and crunchy and wonderful, the inside appears to not have risen at all, and I have a couple of theories as to why, but I would appreciate ideas on how to improve, so if you've got any, please do share. I used thekitchn's basic sourdough recipe. 
1. My leaven did float, but I would say that my starter smells of yoghurt, a bit sweet, not yeasty at all, could it be that it hadn't developed enough? It has been behaving fairly predictably though, and was up to twice a day feedings. I followed SourdoLady's recipe from here with all purpose flour. 
2. I may not have folded it tightly enough when transferring to the proofing basket. Could this have impacted the rise, and does anyone have a preferred video on how to do this? 
3. I only left it to rise for about 3 hours, but it was a particularly hot day, about 35C, so I don't know if this would have been a problem. It also deflated quite a bit when being transferred into the dutch oven because it stuck to the cloth and had to be plucked off. 
4. The cuts I made were not deep enough, they seem to only have made dents in the loaf - could trapped steam have been the problem? 
5. My oven doesn't go all the way up to 260C/500F which is what most recipes seem to call for. It only goes up to 230C. Does this mean I really won't be able to make sourdough? 
Thanks in advance!