my next 100% whole wheat attempt, with bran levain, question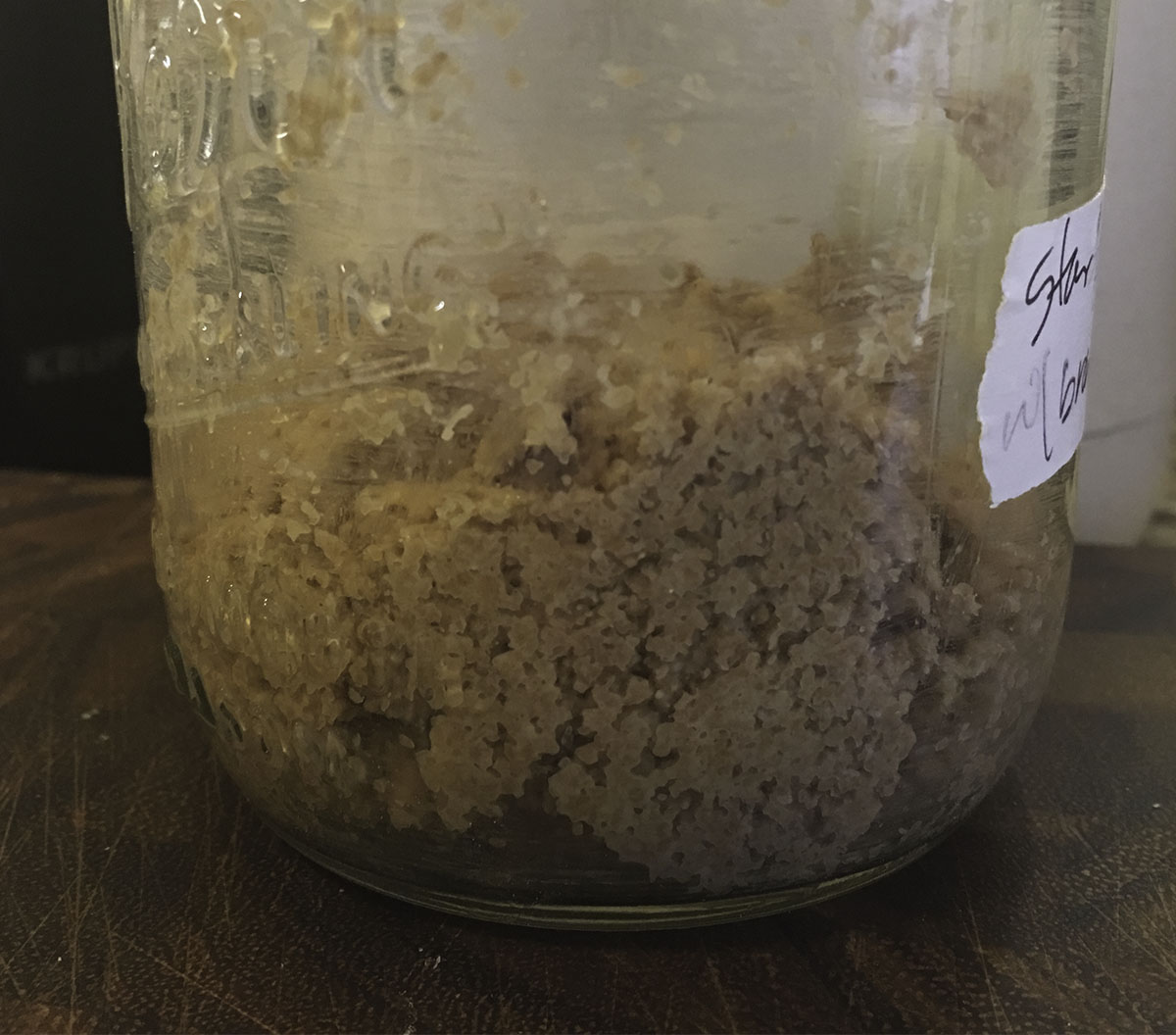 This time I sifted out the bran from the flour and added most of it to the starter to make the levain. As I mixed it, I noticed that it was much thicker and more stiff than even my rye starter. I'm not sure to judge when it will be ready to mix into the dough, because it looks so different from my usual, liquid starters/levains at 100% hydration. The ambient temp in my kitchen today is averaging about 80F rather than the 81F on 7/12, last Thursday, which could slow the fermentation a little, but I don't think by too much. On Thursday my starter was very active at 2 hours and 20 minutes and passed the float test, so I decided to go ahead with mixing at that point even though that seemed fast/early to me. Fermentation did seem to proceed well with that loaf. It's been more than 2 hours and 20 minutes today, and the bran starter smells active, and is generating its own heat, but does not look any different than when it started. 
So, unless someone has other advice, I figure I can keep watching it until my flour has autolyzed for 3 hours, and at that point I should just go ahead, as long as it's smelling and feeling active; I don't know what it should look like. That would give the levain 4 hours at room temp, an hour and 40 minutes more than last time.
My rye starter at 100% hydration is almost as thick as this bran levain, and it rises like crazy and gets lots of huge and lovely holes, so I'd like to see this levain at least begin to do that.
The photo at the top of the post is from when I mixed the levain; the photo below is from 2 hours 15 minutes later. Sorry the lighting is a bit dim in second photo; they basically look the same.
Any thoughts?