Same loaf and I love it when you give a loaf away and friends take pics....
knowing that you are dying to find out what it will look like inside and the love that goes into making it!  Kat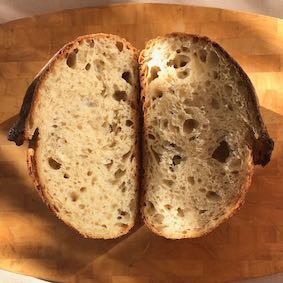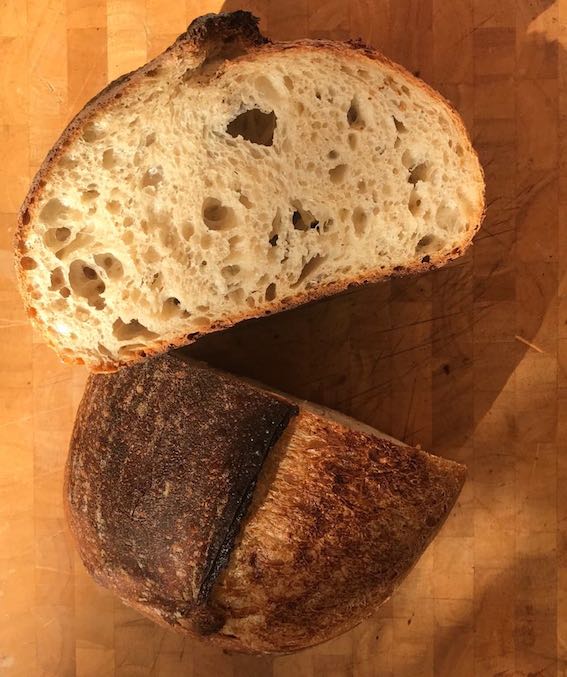 Everyone was so encouraging about the previous loaf that I tried again this morning.and see how consistent I can be.....again same old 71% white and this time I scored right by the side of the loaf rather than the middle....have not cut it yet.....:D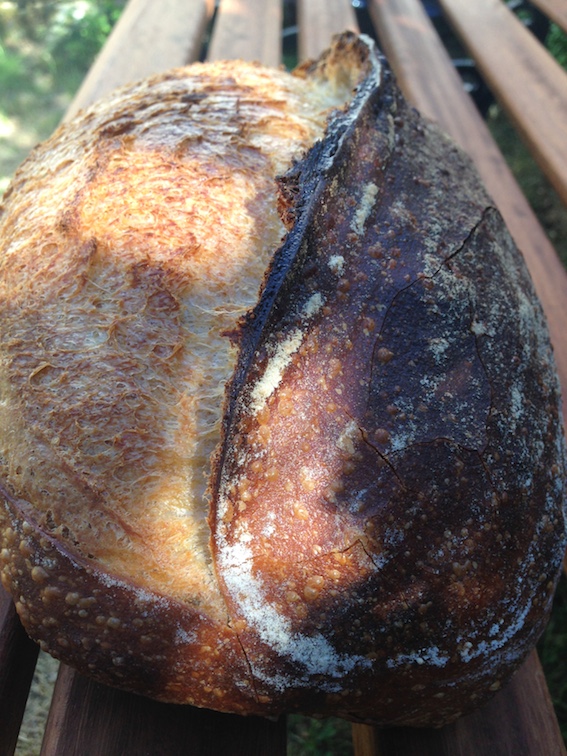 Hi All,
So sorry to be too late for solstice bake...I had 10 teenage boys in the garden on that evening for a World Cup football barbecue and baked lots of bread instead....it is amazing what boys can manage to eat in a short period of time!!!!
So, this is my go to 71% hydration mainly white loaf with a tiny bit of WW flour and they managed to have 3 of those with their sausages and burgers!