Too late for the Solstice Challenge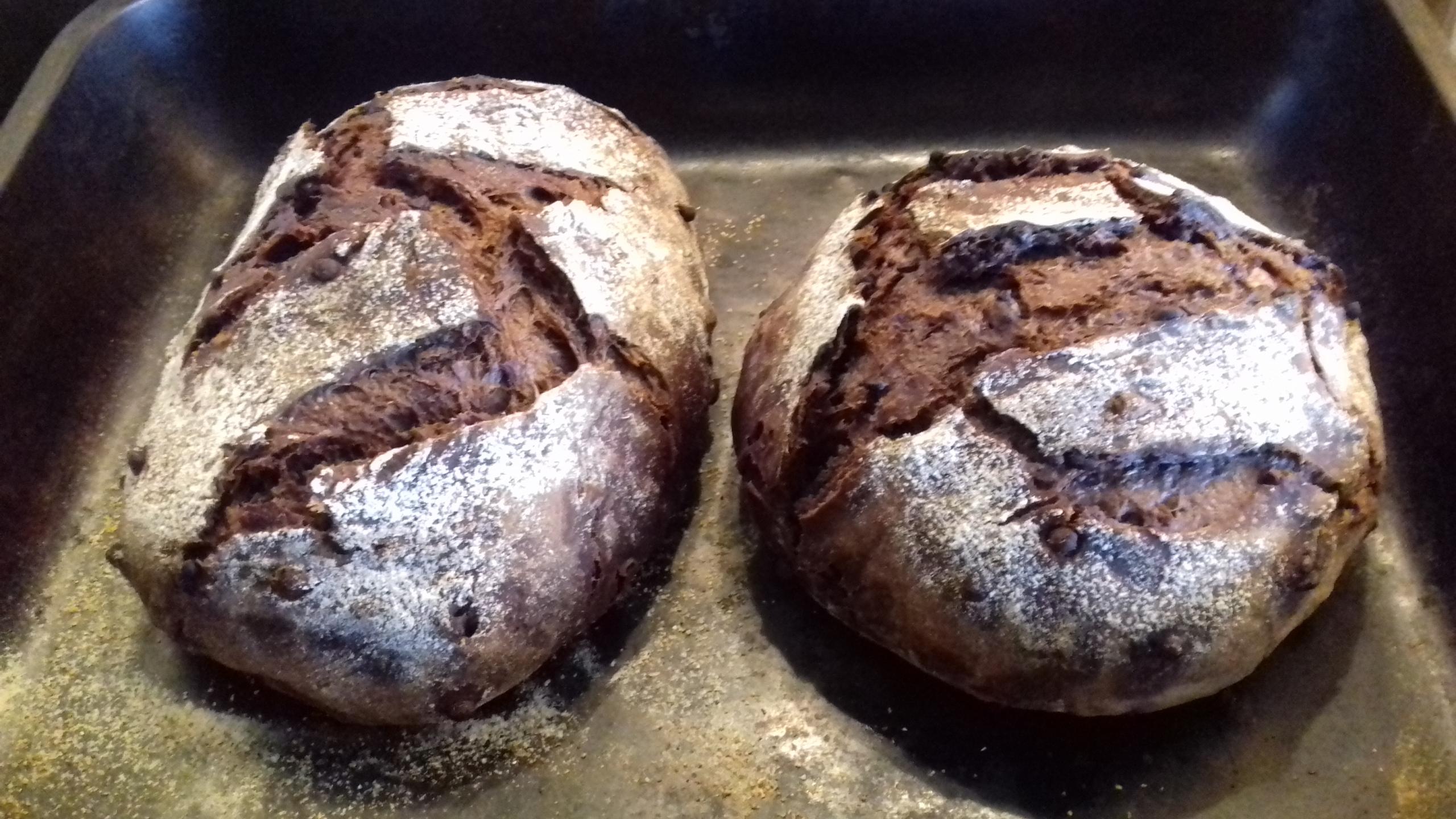 but with a big thanks to Shiao Ping for her awesome spin on Chad Robertson's Chocolate Sourdough and to Abe (Lechem) for noodling through my starter calculations.
This smelled fabulous during mixing and baking, can't wait to slice into one of these tomorrow.
These are nowhere as beautiful as half the loaves on here or in Shiao Ping's original post, but I'm pretty happy with them and am thinking of doing this again, swapping out some or all of the choco chips for raisins, candied orange peel and/or walnuts.