Extreme Open Crumb Frustration
Hello everyone,
Lately I've been reading through the book "Open Crumb Mastery", and its been really educational.  I learned a lot about what theoretically happens in bread during all the steps in the baking process.  I thought I could really use this info to manipulate my dough into creating open crumb.  
Open crumb exists.  I see it in pictures on blogs.  Even a forum poster or two on TFL can get open crumb every now and then, although no one really knows how, I don't think.  
After reading OCM entirely, I thought I'd try one of the methods.  This one is a 65% stiff dough that supposedly results in open crumb given the right handling.  I followed this method exactly, with the gentlest handling you can imagine.  And here's what I got: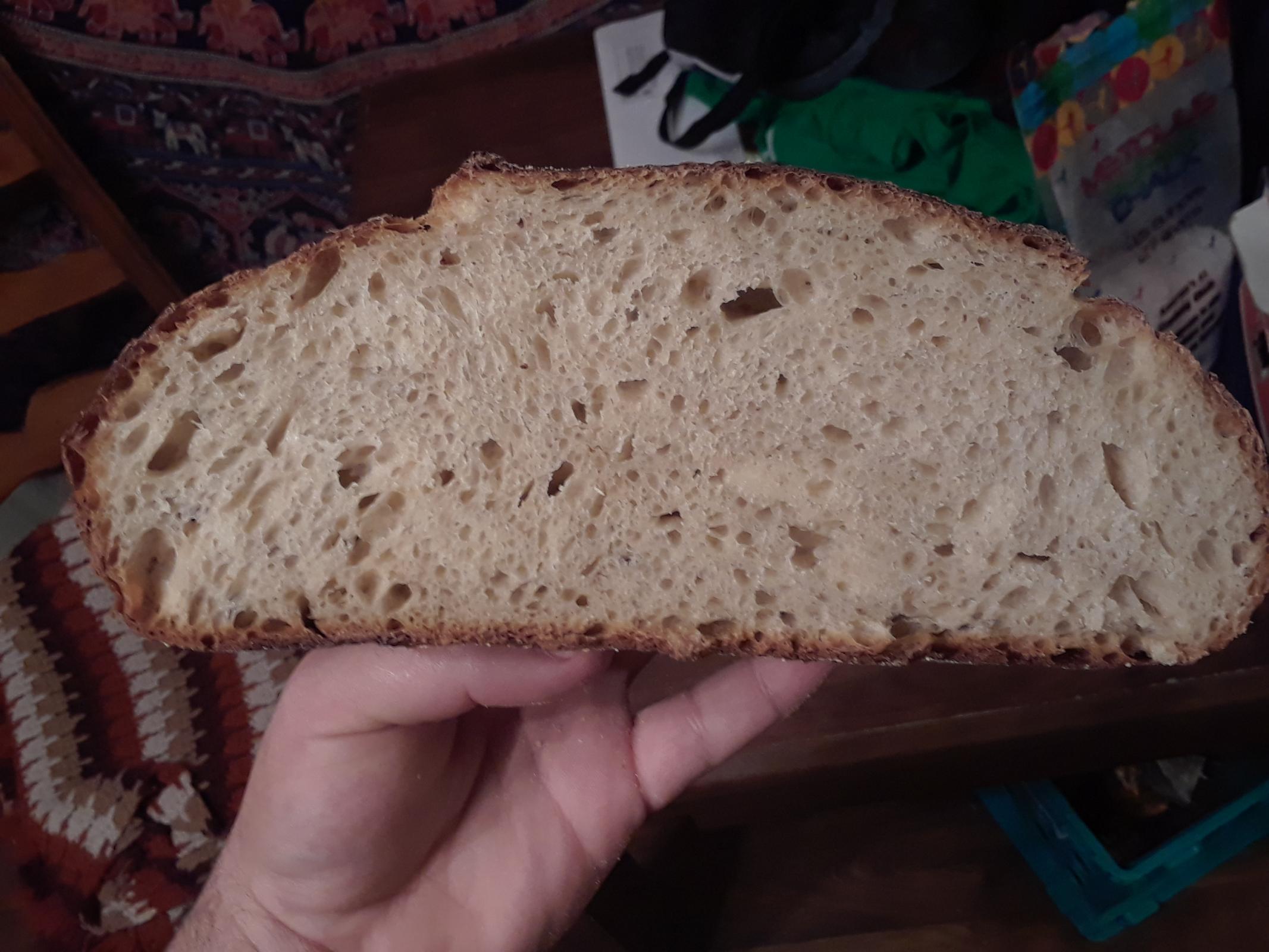 Its pretty much the same crumb I get out of my 70% country french loaf.  I could not have been genlter with this dough.  It was plenty young when it went into the proofing basket.  In short, I followed the method exactly.  
I started baking bread at home because I wanted a product I couldn't get at the store.  I'm not even really interested in bread that is so dense.  I would have gone to any lengths to get open crumb.  I've learned to work with wet dough, learned to keep a strong, clean starter, developed nice baking hands that do mixing, S+F, preshape and shaping smooth and purposeful.  And every loaf seemed to point to the fact that if I only did this or that better, maybe I'd get that open crumb I was after.  
But now, I've really honed my skills, learned my dough, learned my starter, and I've come to the conclusion that there is something else responsible for open crumb.  I'm not sure what it is, but I'm done beating my head against the mystery for a while.  Maybe I'll come back when a COMPETENT teacher writes a book that actually details methods that lead to open crumb.