Lina Stores now sells Caputo flour (London, UK)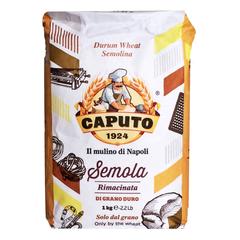 I've been buying my durum flour from Lina Stores in London.
After not having any in stock for a little while as there was an issue with their suppliers I'm pleased to say they will now be selling Semola Rimacinata by Caputo.
I've used this before and it's a good brand.
Just a heads up for all Londoners out there who wish to buy a good quality durum flour from a lovely Italian store in the heart of Soho.