Multi-grain sourdough sandwich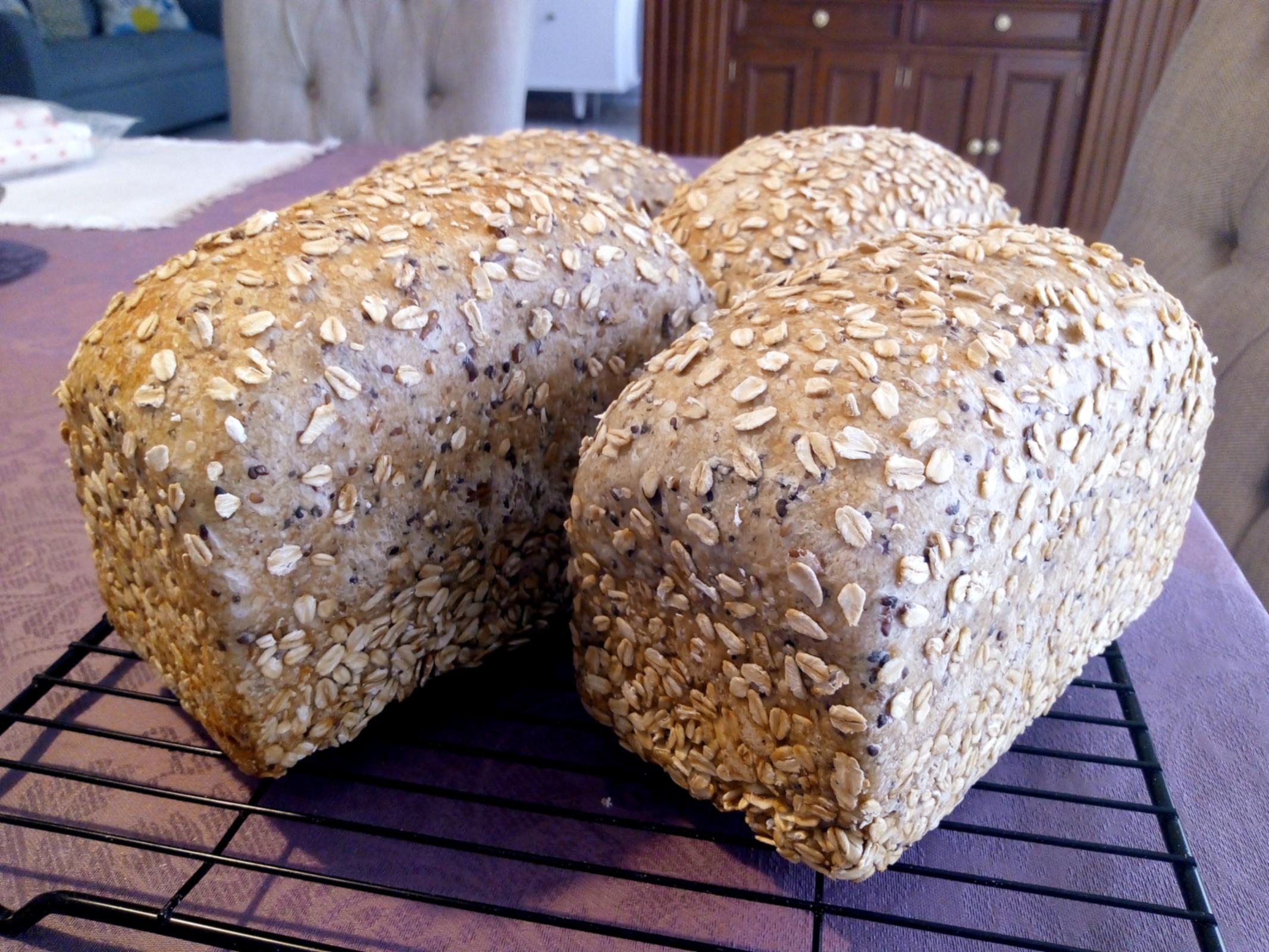 Summer is coming. It's picnic time, this means sandwiches! I made some multi-grain sourdough sandwich loaves.
The formula was: 800 gr of AP flour + 200 gr stoneground wheat flour + 630 ml water + 300 gr of stiff sourdough + 23 gr salt + 25 gr honey + 25 gr oil + 400 gr of soaked & toasted grains (200 gr of toasted sesame seeds, toasted sunflower seeds and toasted oatflakes, then soaked in cool water. When cool -around 35Cº degrees, add one tsp of levain and let rest in fridge until next day. Sourdough enhances the aroma of the seeds. Try it).
It's important when you work without yeast that you pay attention to the dough temperature. Around 26ºC when you finish the mixing process is ok. That's a good temperature for natural yeasts and bacterias. Bulk fermentation time was about 2 hours, with one fold in between. After shaping, use a wet towel to help the oatflakes keep stuck all over the surface. Then place into greased tins. Final proof was around 12 hours in fridge (6ºC degrees). I baked directly from the fridge, no tempering. These were about 600 grams, so 35 minutes is ok.
See you. Abel, Mexico.