is scoring my only issue here?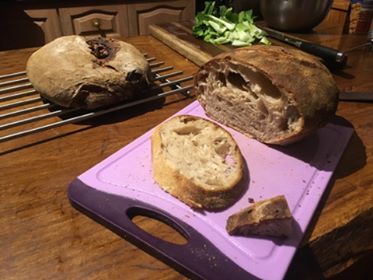 hi there! i've been baking sourdough for about a week with my month old starter and i'm quickly becoming obsessed!
i baked this loaf today and had some trouble with scoring and this happened - a big balloon with a huge hole in the top! is scoring my only problem here or is something else askew?
thanks!