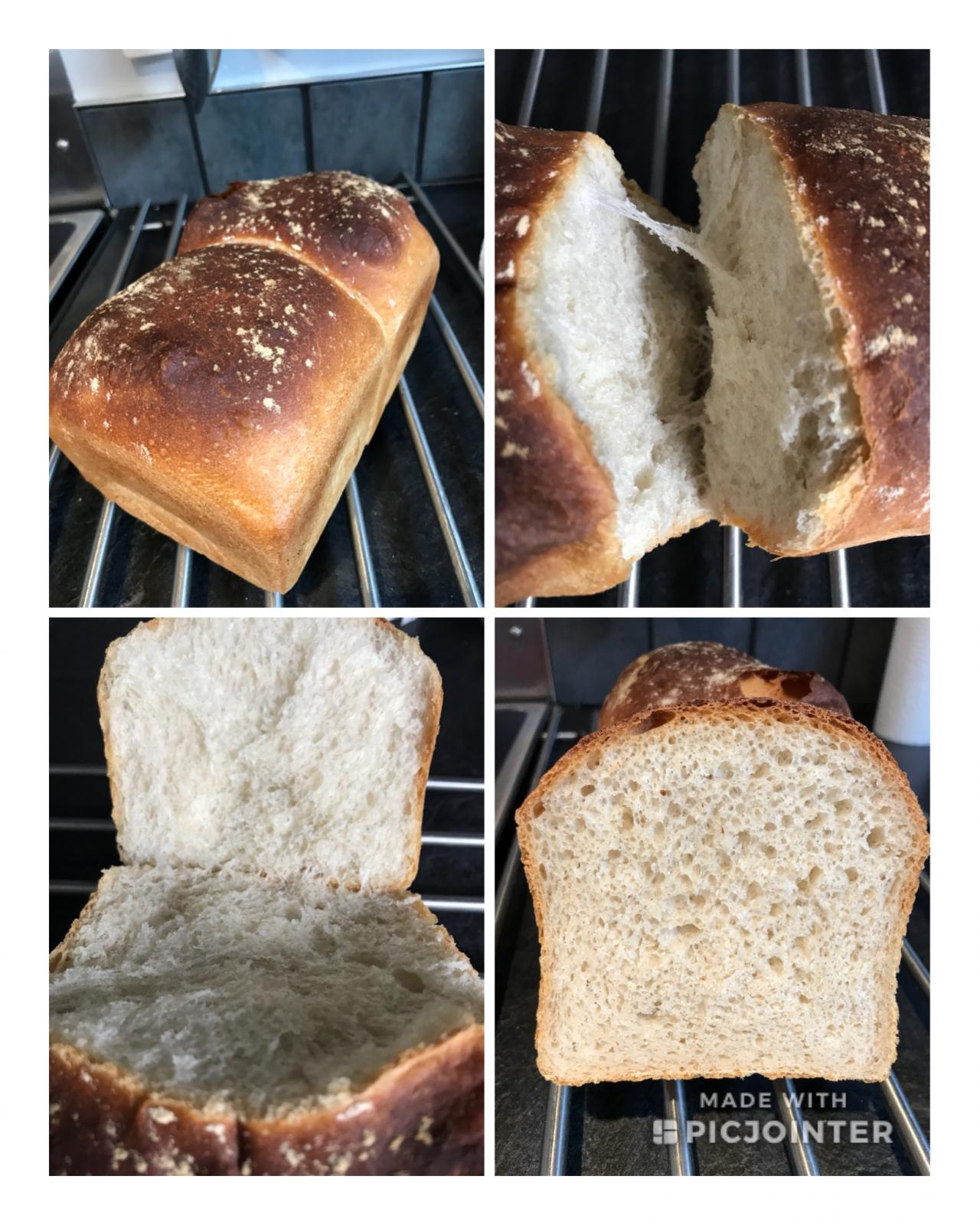 Have been wanting to try this for awhile Batch loaf made with lard or dripping. A very basic loaf flour,salt,yeast,lard and water. I just made half the recipe to see if I liked it. And a pleasant surprise was it was really nice...a lovely soft loaf that tasted great. The dough was a bit wet but worked ok..
full recipe Batch loaf...
650g flour, 10g salt,10g yeast, 35g lard, 450g warm water. Baked at 220c 30 min...a shelf above middle in the oven it's suppose to get a blackened top. The crust was lovely. I will make the full recipe next time.