Italian Biga Bread with Semola Rimacinata di Grano Duro
Abel's excellent 90% Italian Biga Loaf has created a lot of interest at TFL. I've made it a few times with great success, apart from once when I did the sourdough version, and it didn't turn out too well - dense/dry crumb - a victim of dough degradation in the biga, I now believe.
Not wanting to be beaten, and inspired by Lechem's recent bake I decided to have another attempt after getting some sound advice from mwilson on Biga procedures.
Then I chanced upon this recipe from Italian maestro Ezio Marinato. It's a biga based recipe, but uses 100% semola rimacinata. I had a bag of Divella semola in the cupboard that needed using, so the recipe was a good fit. I decided to use 50% semola and 50% bread flour as I believe that 100% semola can be a little dense.
I refreshed my stiff starter twice as per the recipe and then made the biga with 600g Waitrose Canadian flour (15% protein) - I guess Italians would call it Manitoba flour. I made the biga at 11pm and kept it overnight at 16C. In the morning at 9am I made the main dough with the biga and 600g semola. I upped the hydration to 65% on account of the 50% bread flour - all other additions were pro-rata. I mixed on low speed for about 4mins after the dough came together.
I pretty much followed the recipe instructions, eventually shaping to two 900g batards and a small boule.
I was quite pleased with how the loaves turned out - good oven spring, a subtle but pleasant flavour and a moist, tender crumb.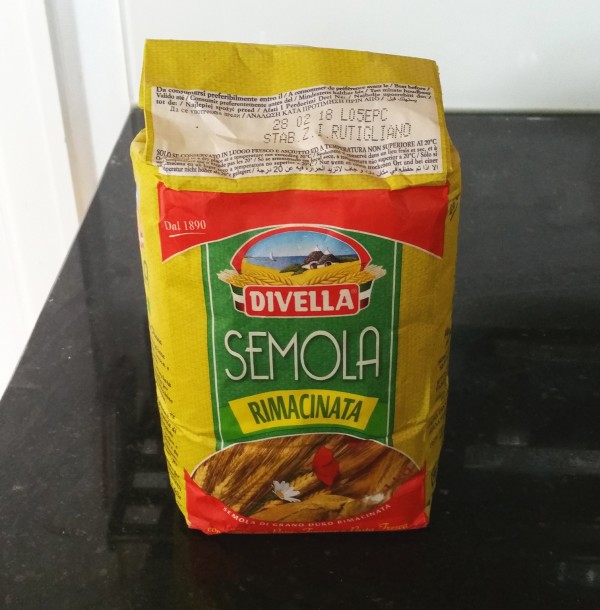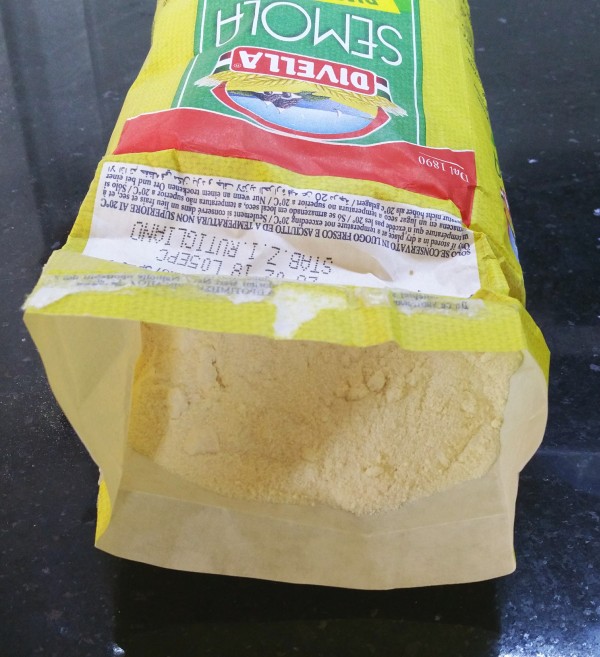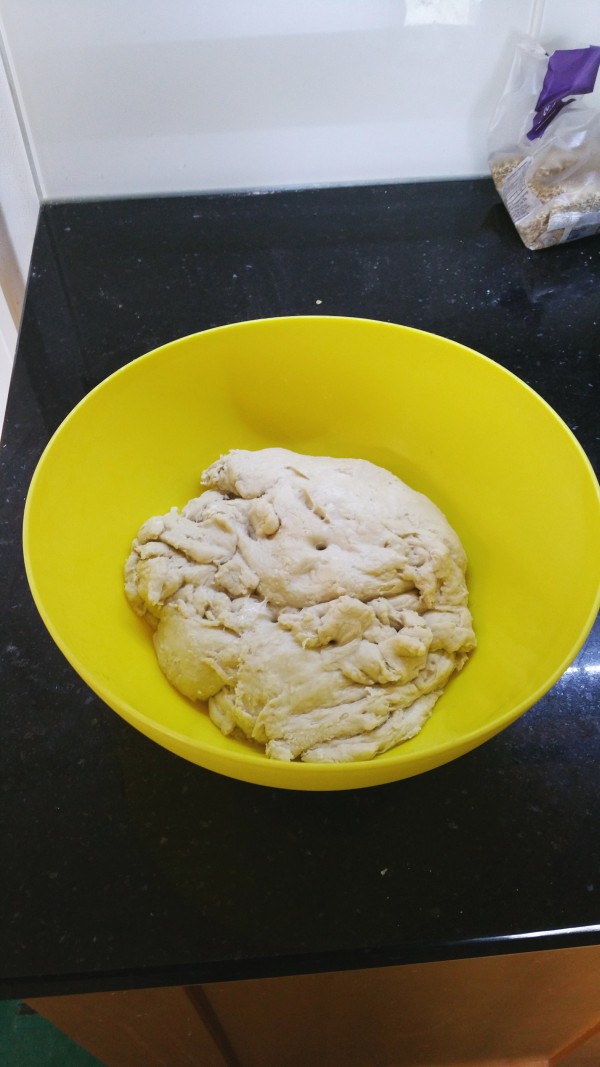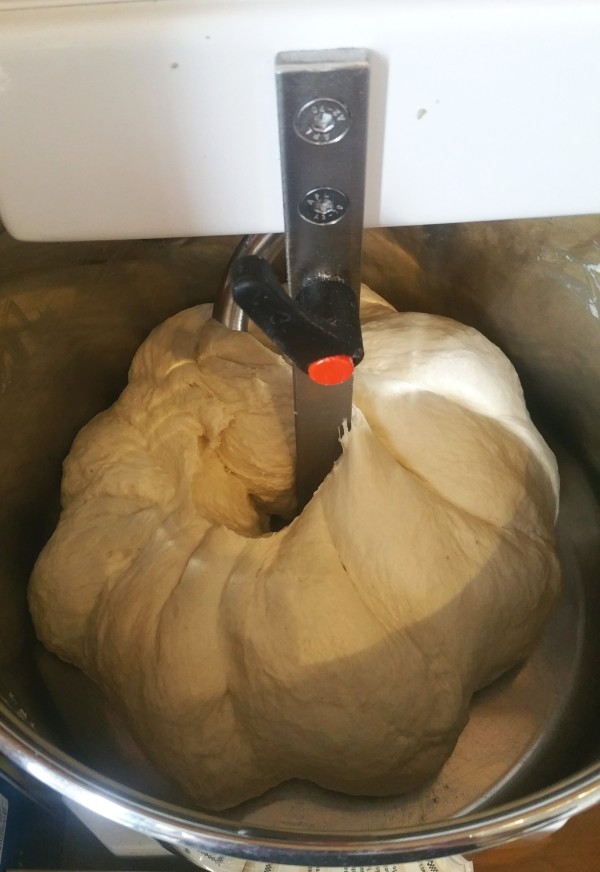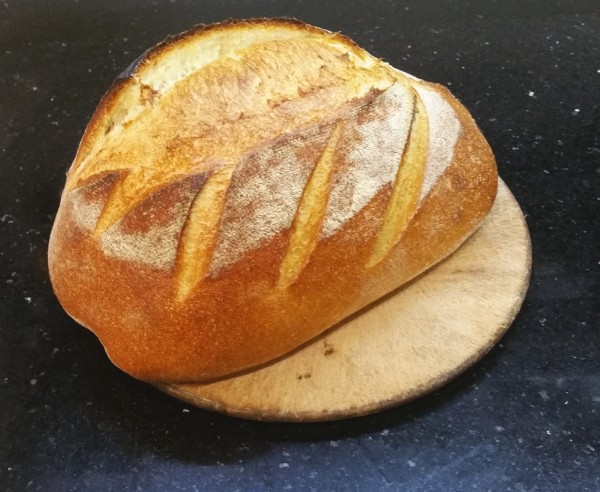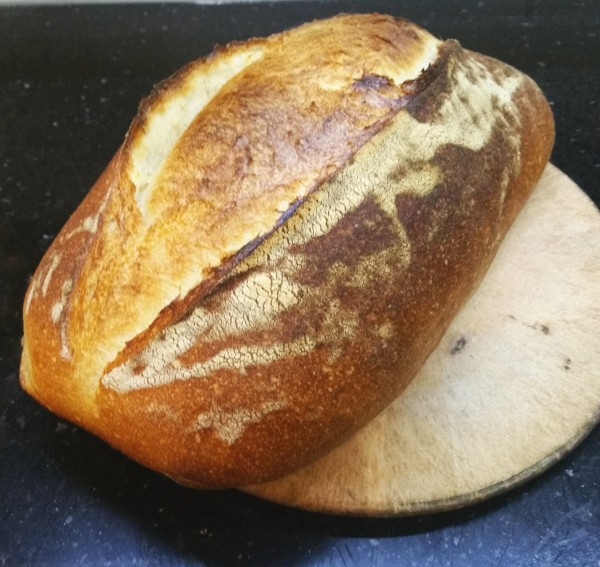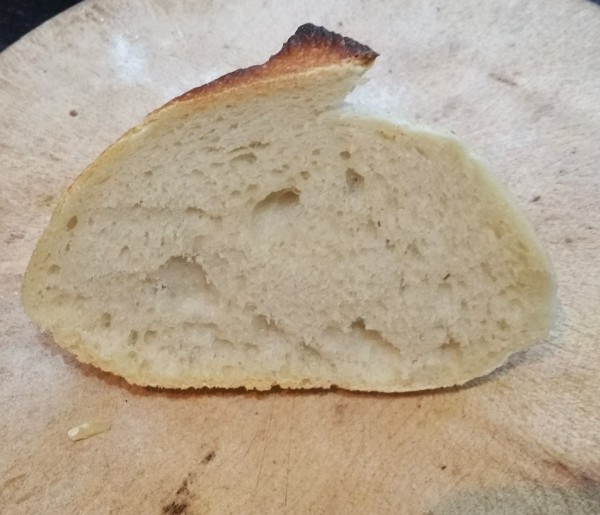 Lance