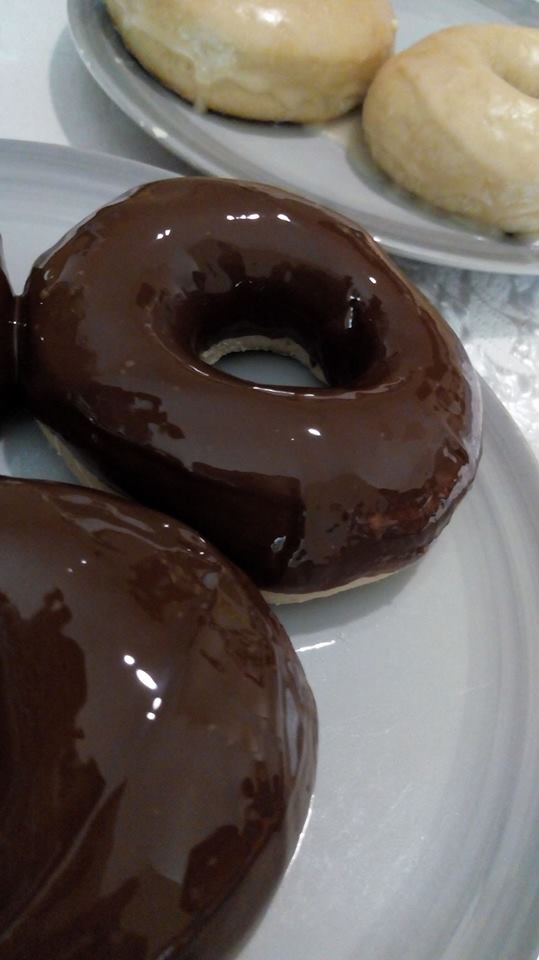 Some baked doughnuts for the tea time.
This is a quite easy and fast way to make baked doughnuts at home. The formula is:
600 gr bread flour, 250 ml water or milk, 1 egg, 200 gr sugar, 12 gr salt, 110 gr butter, vanilla aroma, 50 gr sourdogh and 25 gr fresh yeast. Just mix until you get a nice dough, and let rest until doubles its size. Then drop over floured table, and flatten with the rolling pin until you get a 1cm high dough. Then cut in doughnut shape (1 cup of coffee and 1 shooter cup can help) and let ferment until doubles (2 cm thick). Then bake 9 to 10 minutes at 190ºC. The kind of glaze you use it's up to you!