Abel's 90% Biga (Italian Method)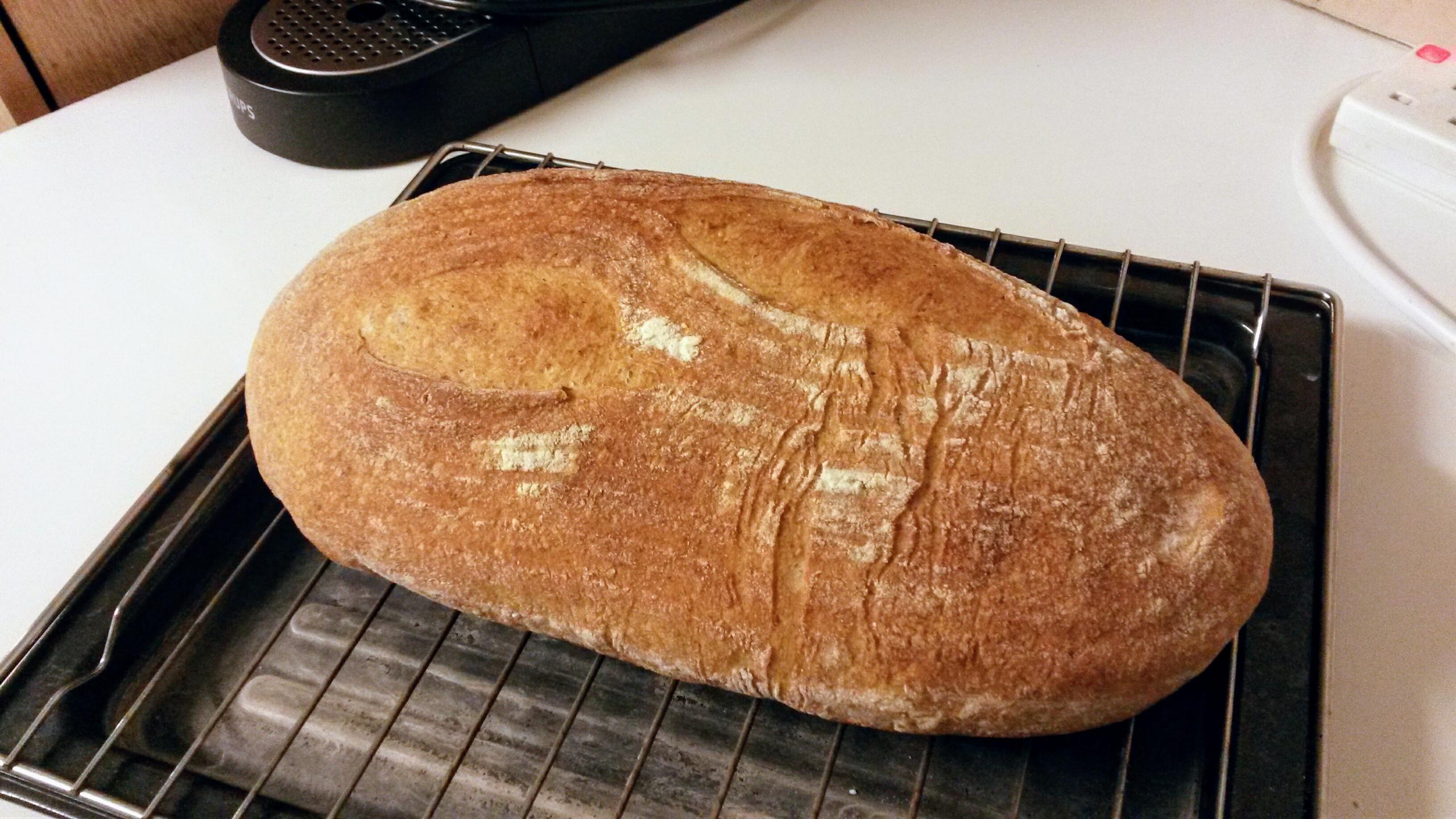 A while back Abel posted his 90% Biga Loaf (Italian Method) which gained popularity. Here is my second attempt. 
Original Post: http://www.thefreshloaf.com/node/54556/90-biga-loaf-italian-method
My pre-bake forum topic (good to read through before attempting this bread): http://www.thefreshloaf.com/node/56013/did-anyone-do-abels-90-biga-using-sourdough-starter
The first time I tried it with moderate success. The temperature is very important which was a bit of a hit and miss but with the guidance I received in my forum topic yesterday I was ready to handle any obstacles. I was more ready for this bake. 
It seems more geared for yeast and while there is a sourdough option it's less consistent for good results. With the weather being warmer than usual, the biga performing better at lower temperatures and trying it using sourdough starter with no means of temperature control... the challenge was on! 
Thank you Abel, Alan, Michael and Lance for all your help and guidance.