January 22, 2008 - 10:28pm
Sourdough Challah, My first attempt
I was so inspired by the Zolablue's post and pics (link) that for my first attempt at a sourdough bread, I decided to go for the gusto and attempt this Challah. I pretty much stuck to the recipe, although I did extend the fermenting and proofing times a bit due to the fact I keep my house at about 60 deg and I substituted 1 cup of WW flour.
I think it looks good. i can hardly wait to slice it!!
I'll update this post with pics of the crumb and a review tomorrow.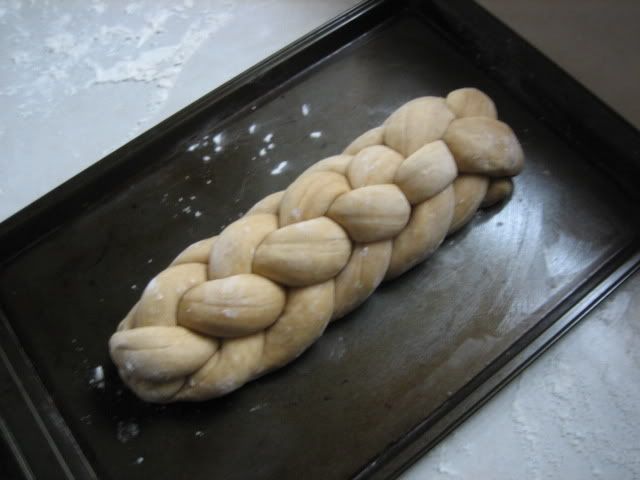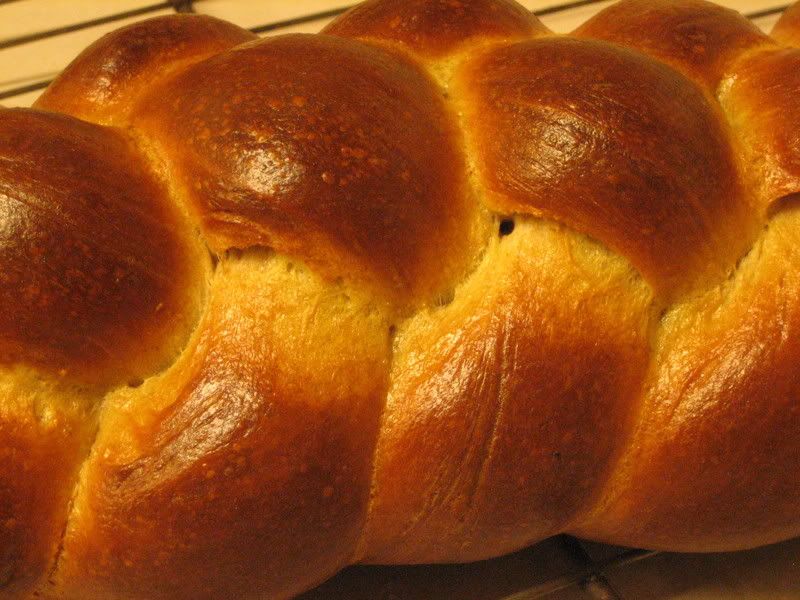 OK, time to see how I did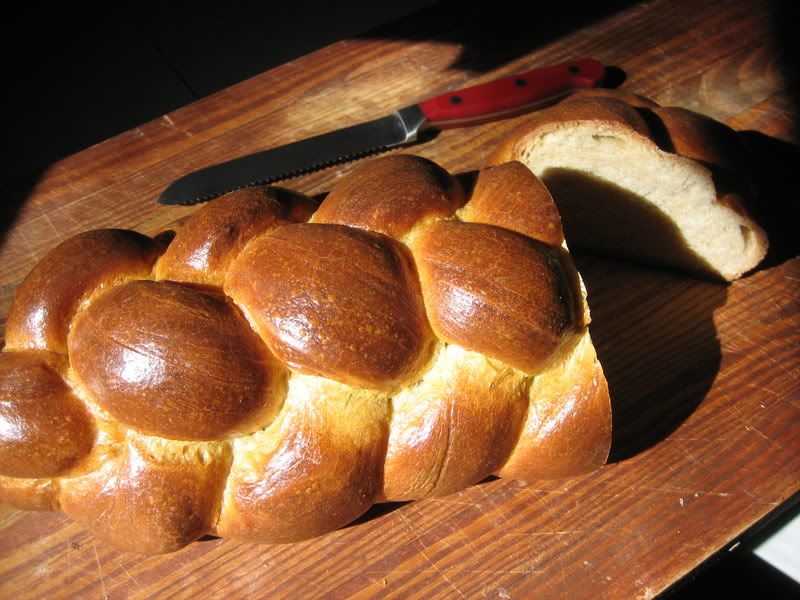 Well over all I'm very pleased with the way it turned out. As Zolablue posted, the texture is almost cake-like. Its not quite as sour as I would have liked. I think next time I will cut down on the amount of honey used or omit it all together. Also, I am wondering what would happen to the crumb if I reduced the amount of eggs from 3 down to 1 and increased the water a bit instead? I guess we'll find out soon enough. I am pre-fermenting another batch right now.
Thanks to Zolablue for the inspirational and informative post. I couldn't have done it without you!!