How about the Anglo-Italian fusion for Easter: a combination of hot cross buns and panettone? Yes, I know, there's the properly Italian colomba di pasqua and I've made it too, but my bunettones are just a bit of fun.
I used a sourdough starter but didn't go through the faff of lievito madre, getting up at four in the morning etc., like I did back at Christmas time. Not orthodox, but ordinary, lively 100% wheat sour starter seemed to work well.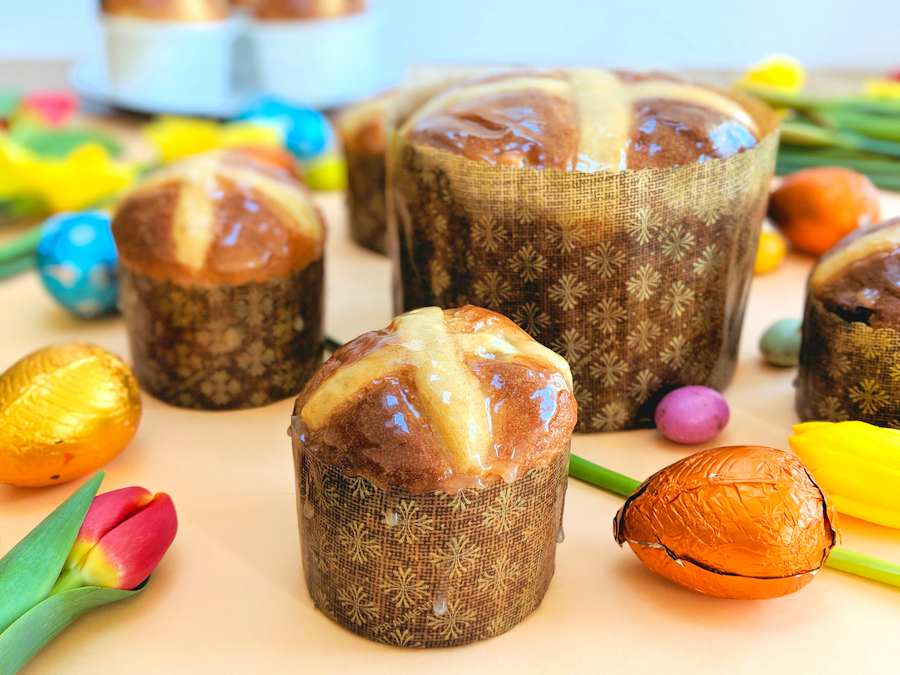 I made 11 mini ones and one large - like the 11 disciples plus Jesus symbolised by marzipan balls atop English Simnel cake... except I ran out of mini panettoncino cases and used an odd collection of paper cases and ramekins. Ah well, disciples weren't all the same were they? And yes, the picture features just the select few!
The detailed recipe and instructions are here on my blog site and all comments welcome. Purists - please don't shoot me.