Waffles Raw in middle and crisp outside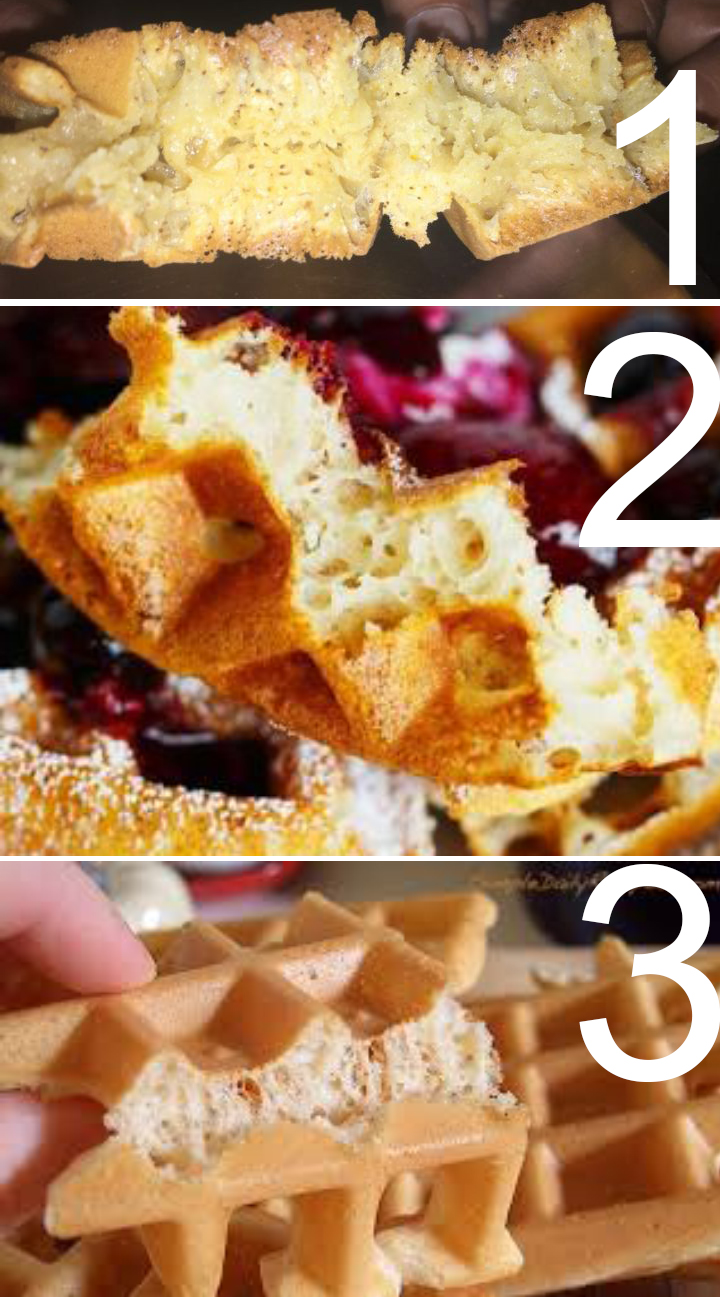 Hi,
I have been trying to bake waffles for some time now but I am encountering an issue of crisp waffles exterior and raw or uncooked middle. As you can see in attached image, my waffles are as in No 1 and I have seen people serve No 2 and No 3 as well. My baking temperature is 200 degrees and I bake for 5 minutes in my waffle maker. The external part is very very crisp but the middle part is raw and slightly uncooked.
Which image according to you are the ideal waffles (considering the middle part of belgian waffles) and what can be done to cook only the middle part more.
Thanks in advance.
Austin