Dough Going Slack in the Middle of Kneading.
Hello,
    Recently, I've been experiencing an odd problem with my bread making.
    Using the straight dough method, the ingredients would be thoroughly combined in the first 3 minutes using speed 1.
    I would then switch to speed 2 and start kneading the dough.
    During minute 4 to minute 9, everything would look normal (a ball of undeveloped dough banging around the mixing bowl).
    But then, at around the 10-minute mark, the dough ball would go slack and stick to the bottom of the bowl. (see picture)
    It would continue to stick to the bottom, getting minimally kneaded for the next 15 minutes.
    At around the 25th minute, the dough would finally pick itself up and start getting a full kneading action once again. (see picture)
    After that, it would take another 10-15 minutes of kneading to get a smooth and elastic dough ball.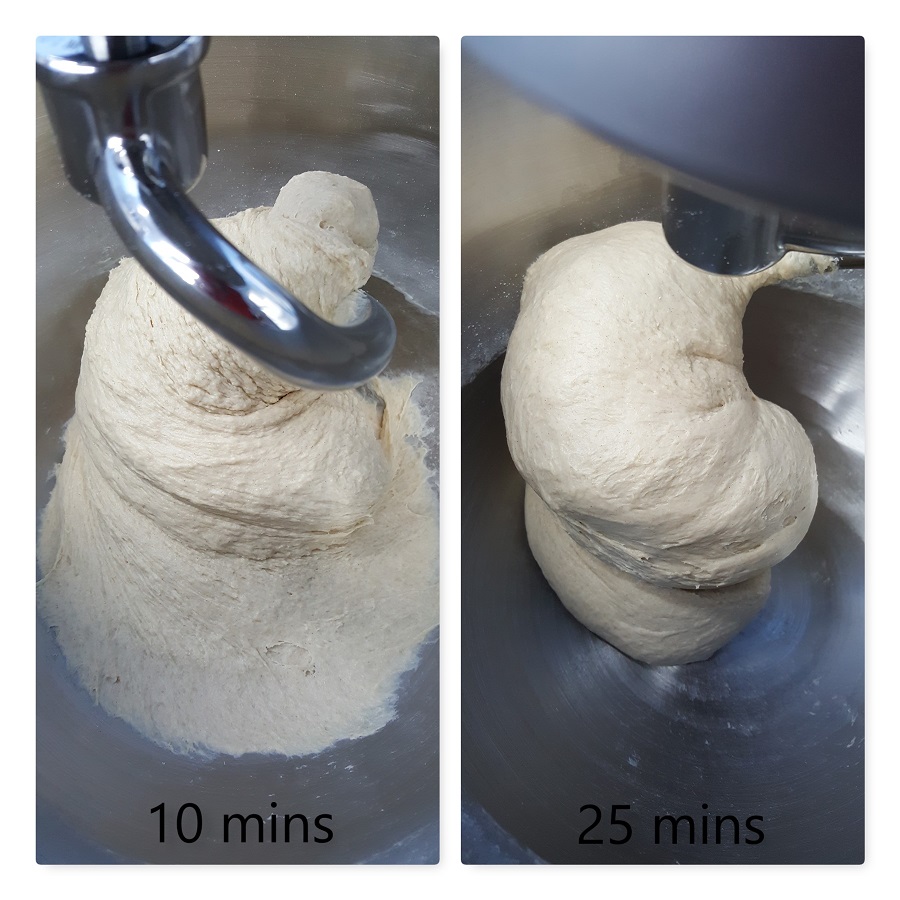 I have tried using different flours and different hydration but they would all go slack just the same (FYI: The dough in the picture has a 62% hydration). The only thing I did differently than when I had no problem was that I have been making enriched breads (butter added last) using recipes that call for osmotolerant yeast.
    By the way, these recipes are from a bread machine cookbook (mistakenly bought) but I make them manually because I don't own a bread machine.
    What could be causing this? I went through the troubleshooting sections of my bread books, but there's no mentioning of a similar problem in any of them.
Thank You.