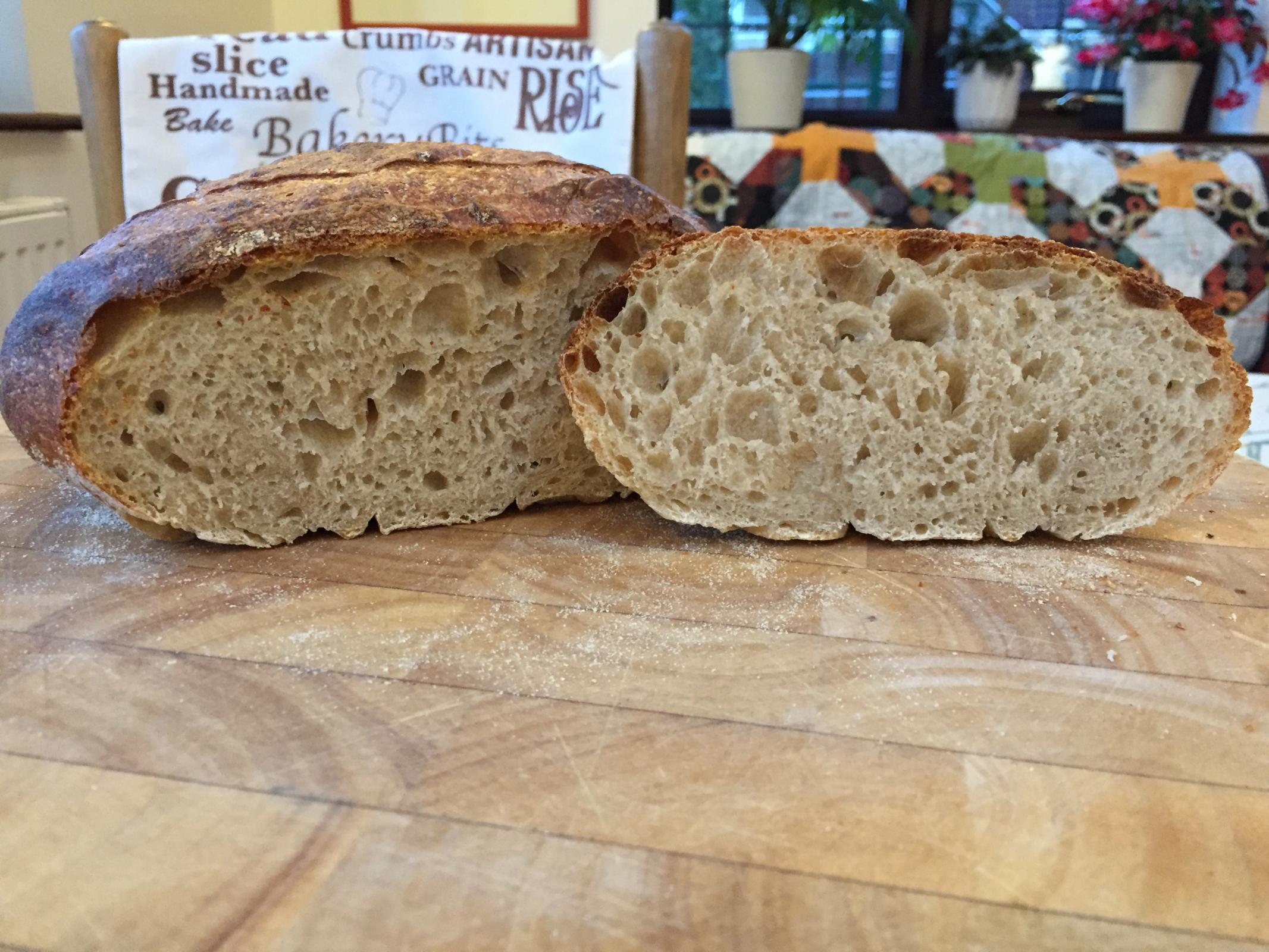 this is my first attempt with my new starter. I mixed a sponge last evening at 7.30pm, left it over night in a cool room. This morning I added the rest of the flour and salt, kneaded and proved with folds at 1 1/2 and 3 hours in a bowl, fold and shape and place in banneton and final prove for 5 hours. It seemed very slow to rise.
my first attempt at cutting the dough was obviously not deep enough. There was a bit of ovenspring but not as much as I expected. I baked for 30 minutes, knocked the bottom and decided to bake for a further 10 minutes.
i need some constructive comments please. It is not particularly pretty and maybe slightly underproved but it tastes great anyway. I can only get better.