1st try on 'WW Durum Greek Yogurt Bread' by isand66
the loaf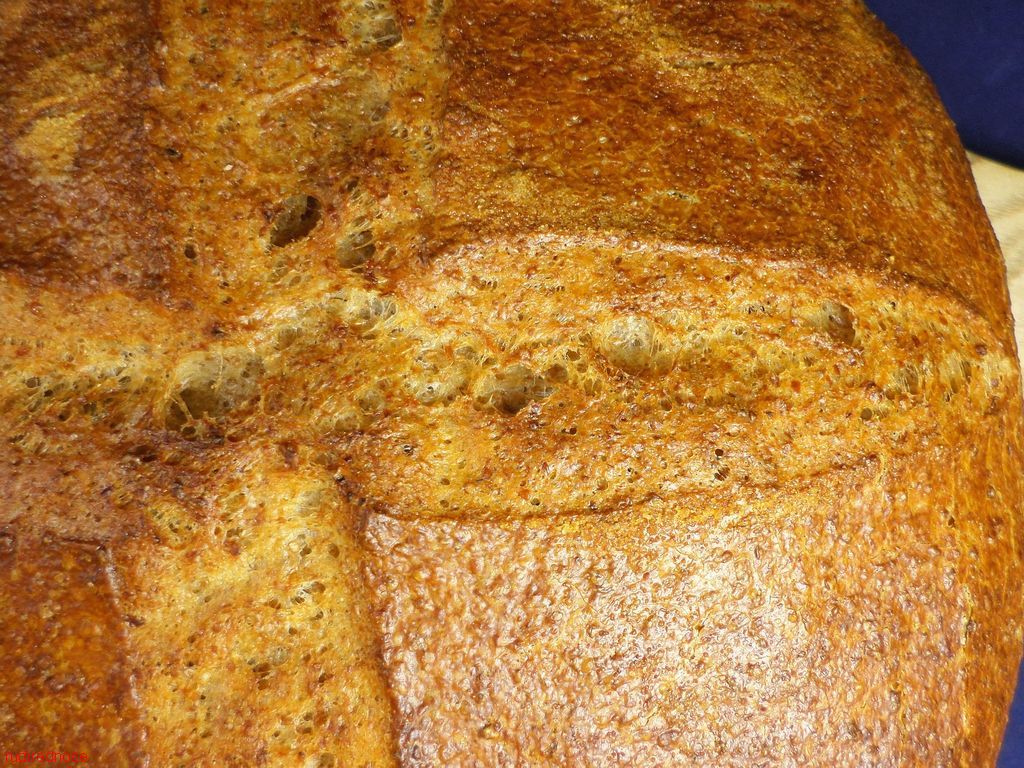 detail crust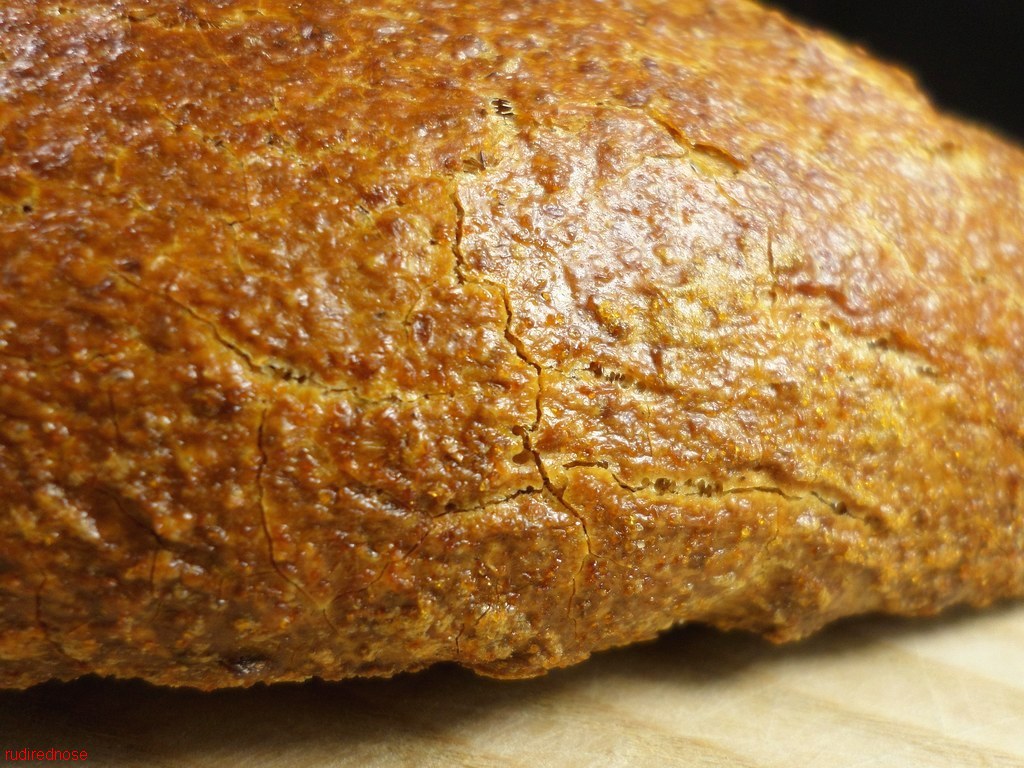 detail crust - cracks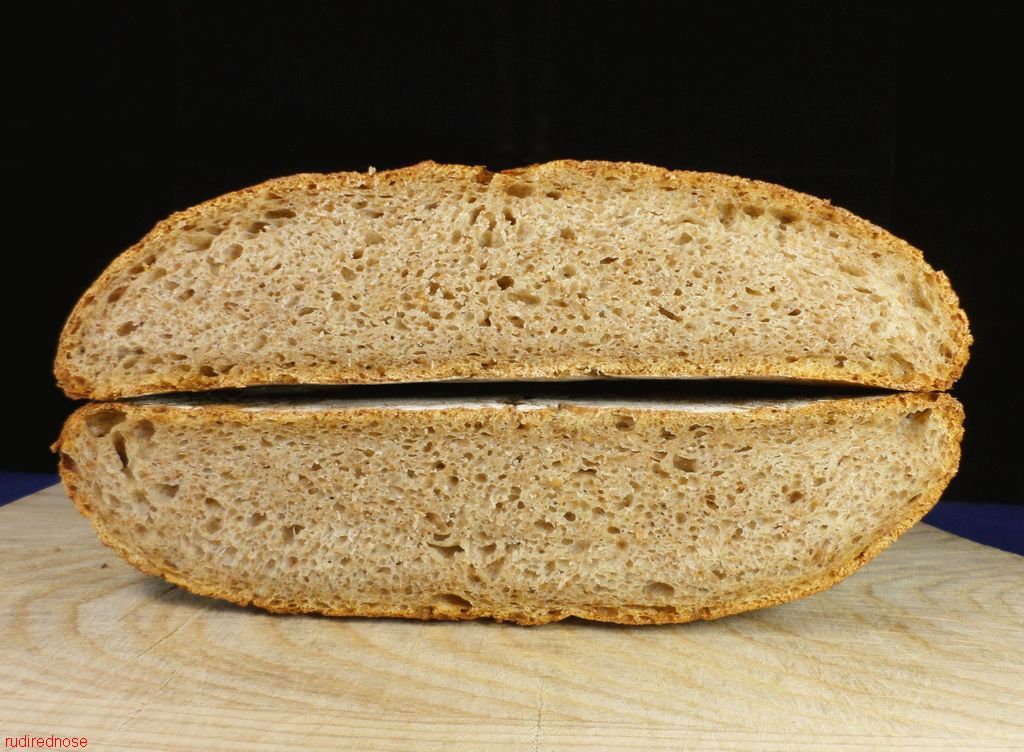 crumb
 detail crumb center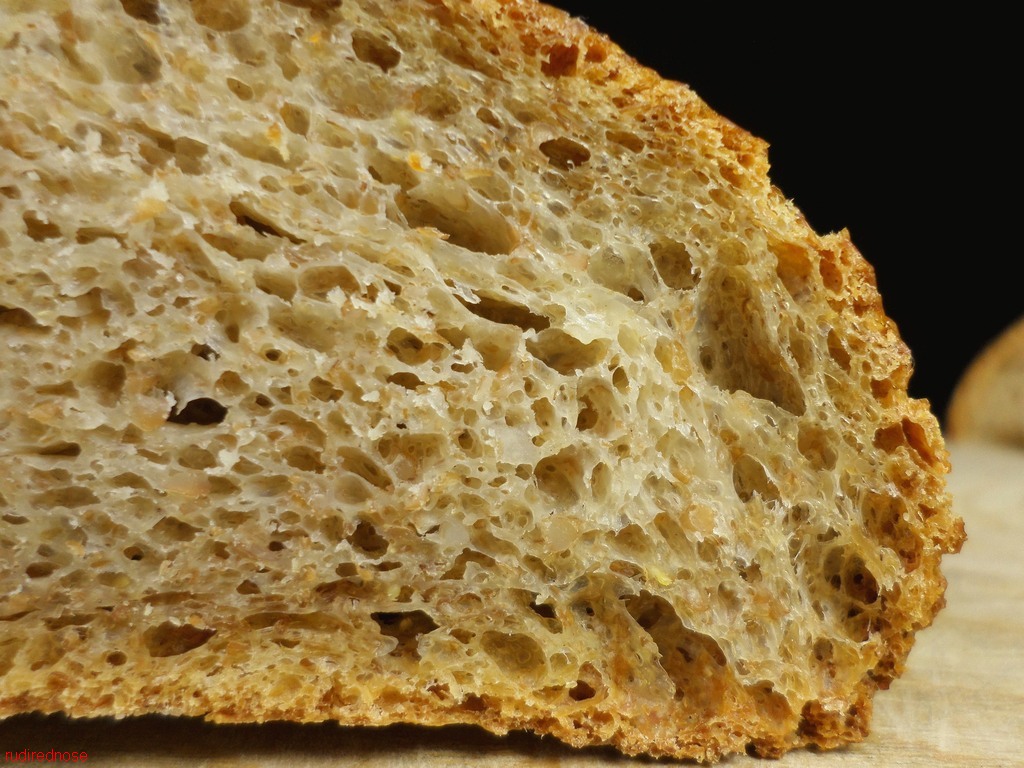 detail crumb rim
Here is the original!
I worked along the original formula as near as possible. But some little deviations had to be done.
First of all, as I always do, with 500 g total flour.
I have no white seed-starter, so I used my rye starter @ 100%, and, for longer ripening-time, only 20 g - 4 %.
I have no durum berries for milling, so I used coarse durum flour, normaly for pasta making. This worked fine with other breads bevore.
Instead of fresh milled WW I used a reminder coarse WW flour witch had a lot of bran in it. But now it is gone! ;-)
I took 5 g fresh yeast - 1 %, as most time.
During the first mixing after autolyse I had only a wet batter in my bowl, so I decided to add 20 g VWG - 4 %.
After adding the seasalt the dough got strength, after adding the yogurt the strength got better, after the olive oil one more.
Bulk for 1.5 h with s&f direct, and after 30 and 60 mn.
Shaping was difficult, but here on TFL I read an articel, that helped me a lot! So I gave to the dough 3 x 2 "tour simple" during 30 mn. Then into the linned and well dusted banneton and for 7 h into the fridge at 4C/39F.
Baking similar to here.
Waited until next morning bevor slicing.
This bread is gorgeous!Thank you, Ian!
Fine but complex taste, crisp crust, deliciouse crumb, super for sandwiches.
Next time I will try to mill my own Durum!
Happy baking
rudi