Encase 100%. Lean Whole wheat dough in AP enriched dough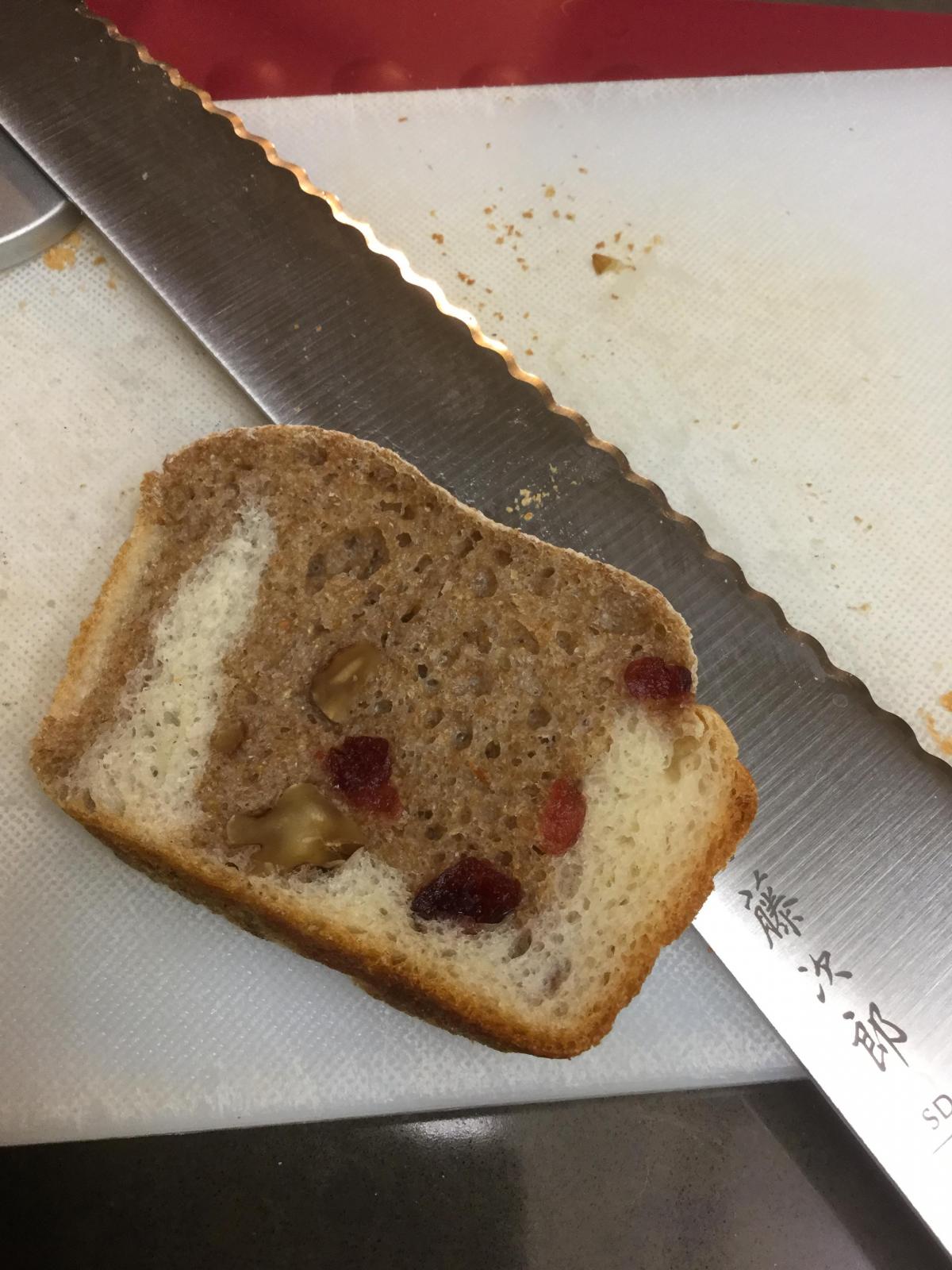 A Japanese Baker was featured on NHK television and he encased a red beet dough in a white sourdough. I used this idea to encase strips of lean 100% whole wheat sourdough (80% hydration) that had finished its bulk fermentation inside an enriched white dough. The loaf overall was about 60% whole wheat.  I gently cut 4 strips of ww dough and laid them onto the white dough rectangle so that dough layers would alternate.
The whole wheat came out so moist and soft!!
The white dough had some oil, sugar, water, yeast, AP flour, salt from Edna Staebler's Bread Book. Any white dough of this type Will work.