Well, this is my sixth attempt at making a more open crumb per Trevor's book. I'm not getting the wide open crumb Trevor does, but I'm enjoying some mighty good breads along the way. This is this weekend's bake.. first the pictures.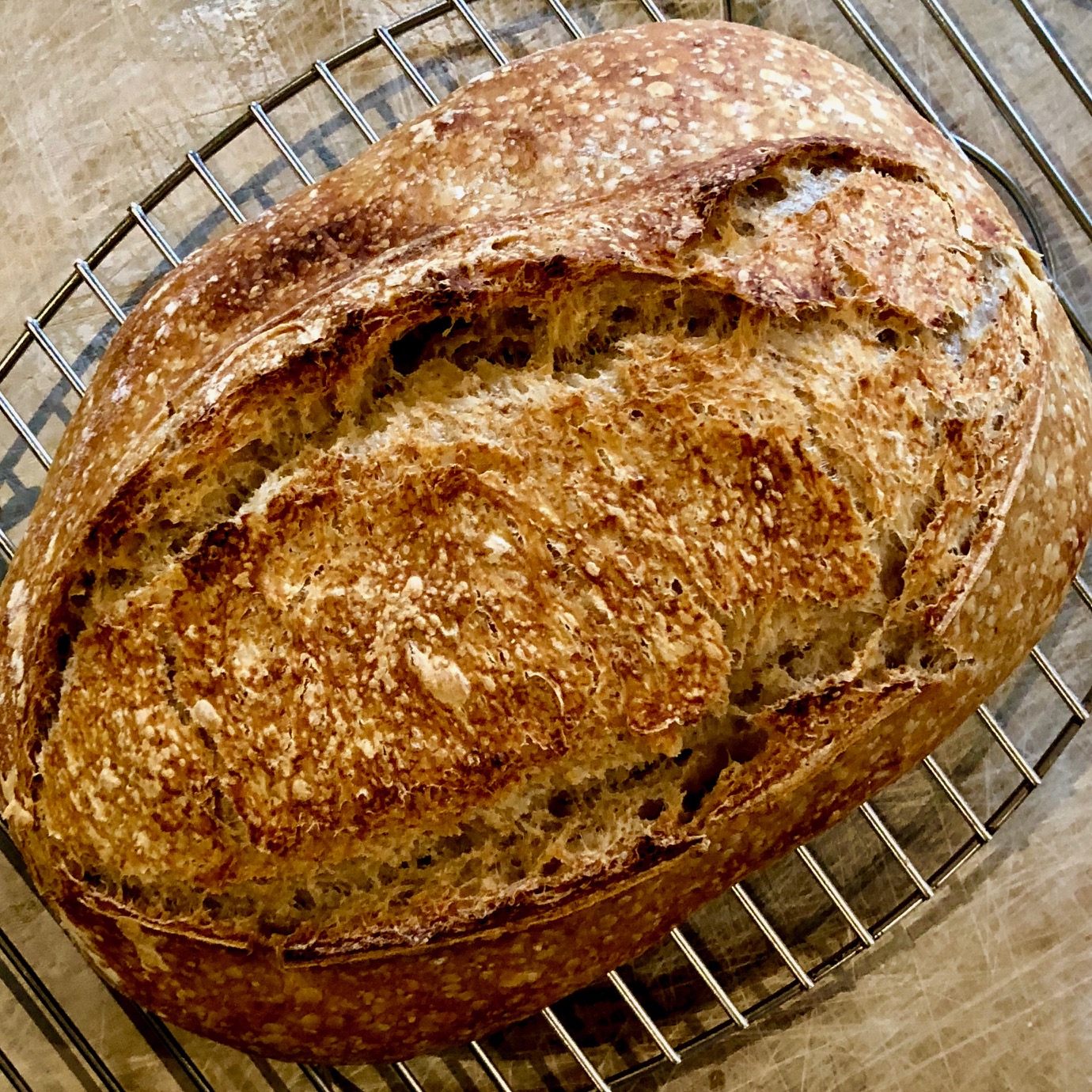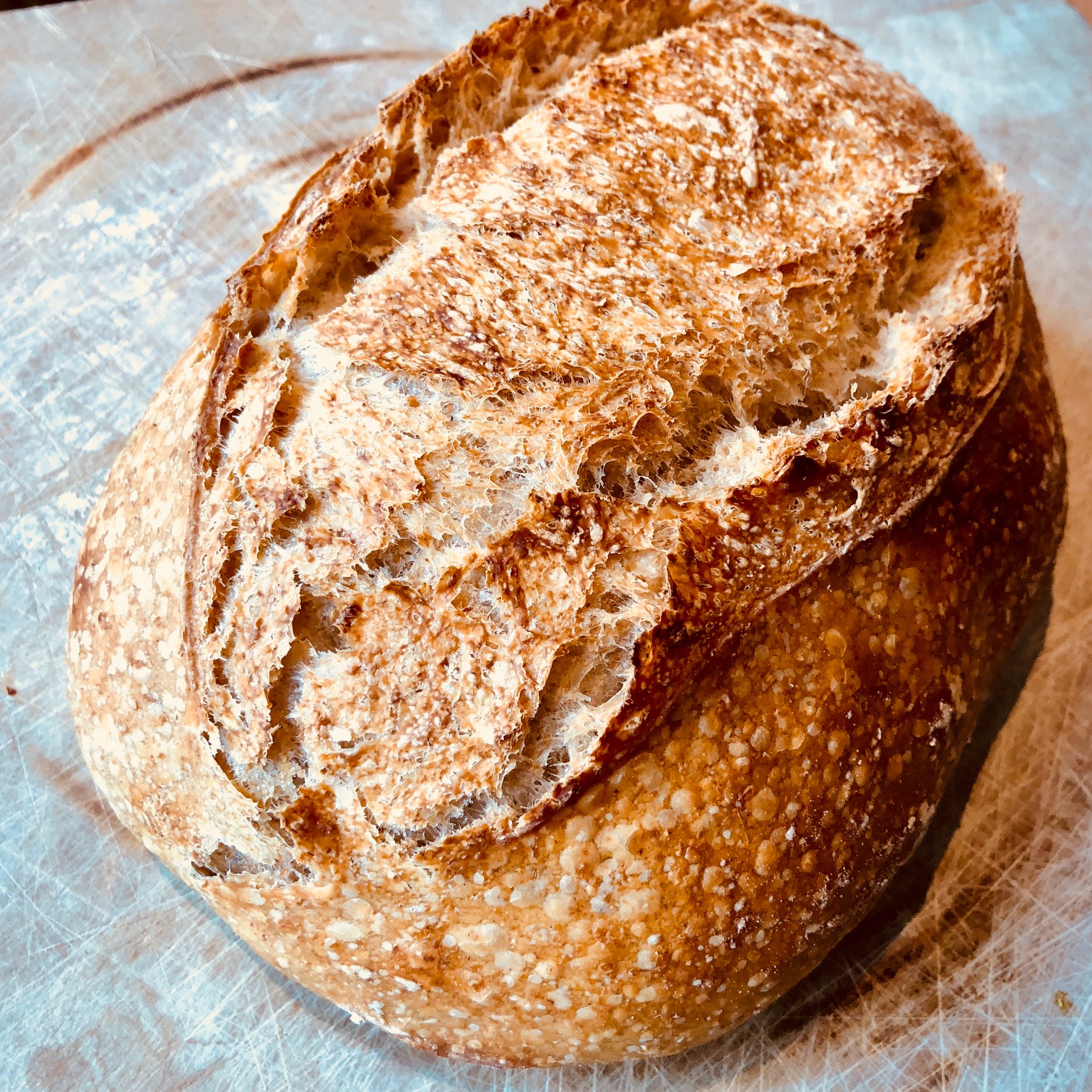 This loaf was made with 100g of 100% hydration AP flour starter at peak, 200g water, 285g flour (70% bread flour, 30% whole wheat) and 6g fine sea salt. I gave the flour an hour autolyse before adding the starter and salt. I gave the dough three sets of stretch and folds thirty minutes apart. Aside from the initial mixing of the starter into the flour/water, the three stretch and folds sets were each four simple quarter turn of the bowl stretch and folds. I tried to build structure but keep it gentle.
From adding the starter I let it bulk for a total of almost seven hours to get it to a double of the dough.  I then tried to pour the dough onto the bench as gently as possible, but it deflated somewhat. I gave it a simple and gentle pre-shape and let it rest for ten minutes. I then shaped and loaded it into a basket. But I could also tell that the shaping process deflated the dough as well. I think next time I'm going to dramatically reduce bulk and leave most of the expansion to happen in the basket to reduce touching the dough after most of it's rise. Let's see if that helps. I loaded it in the the fridge for about 10 hours before the bake this morning. Here's the crumb..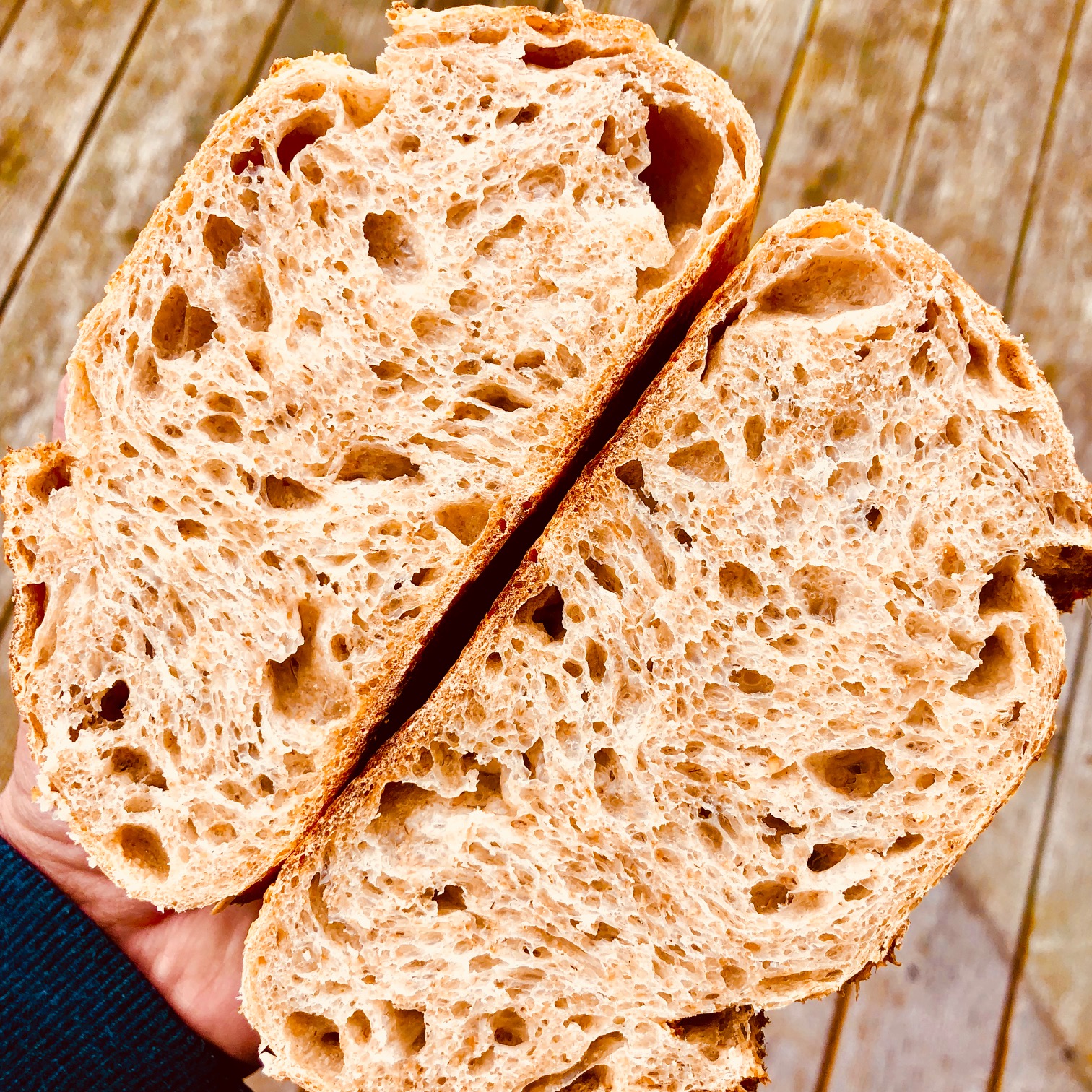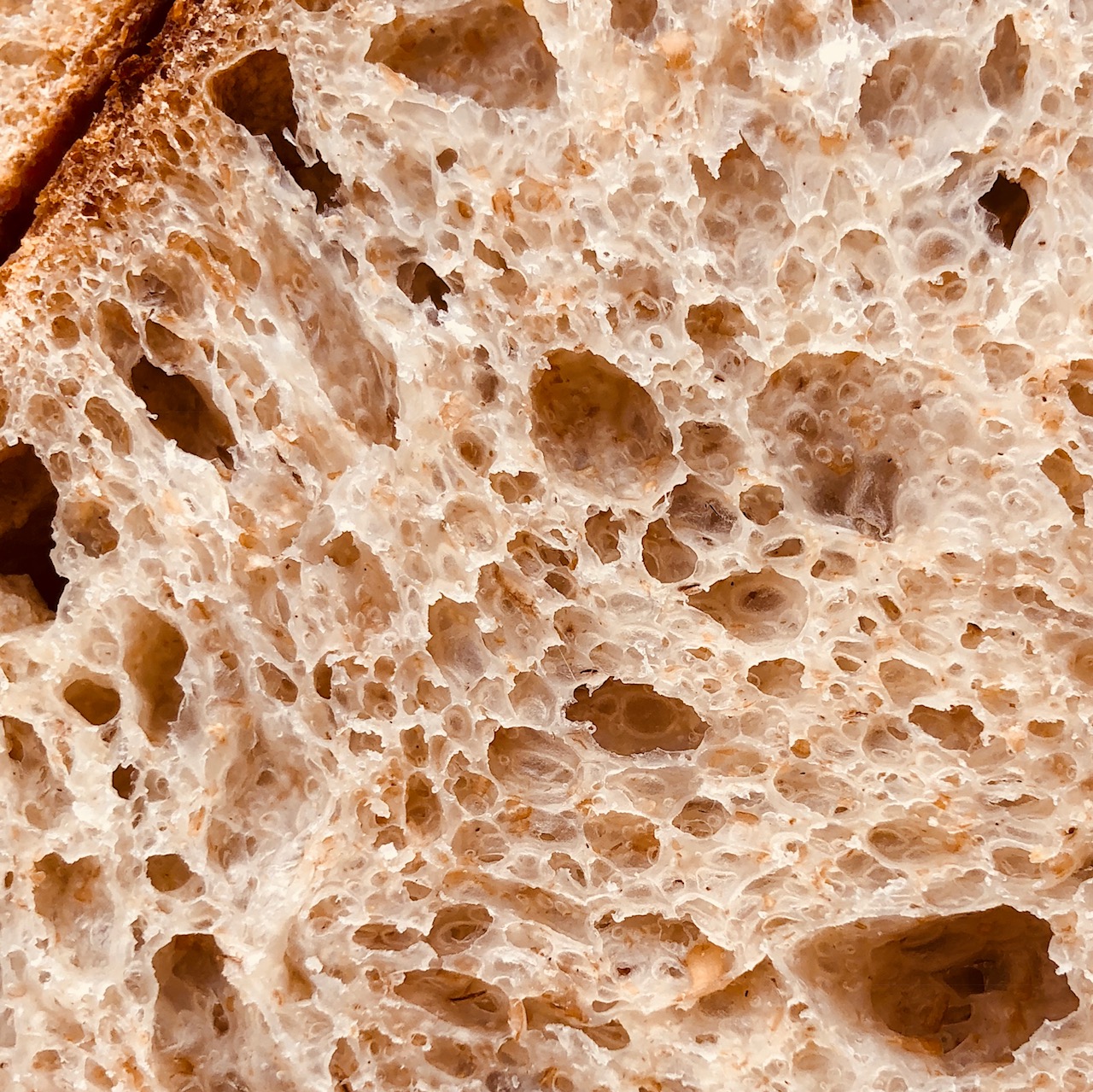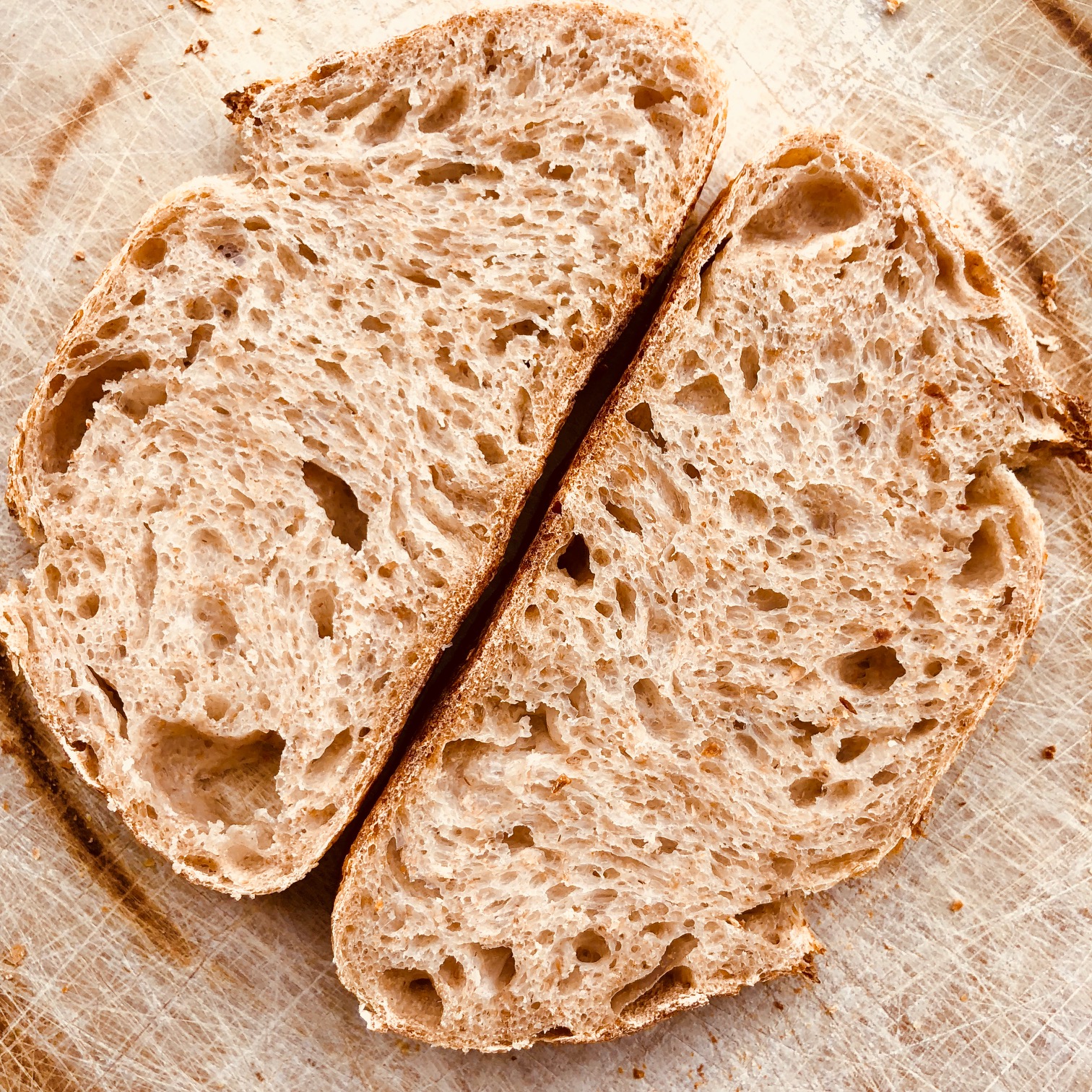 The crumb is gently moist, has good body to it and great mouth feel. It's a very nice bread.. I'm getting there..
Bake happy.. bread1965!