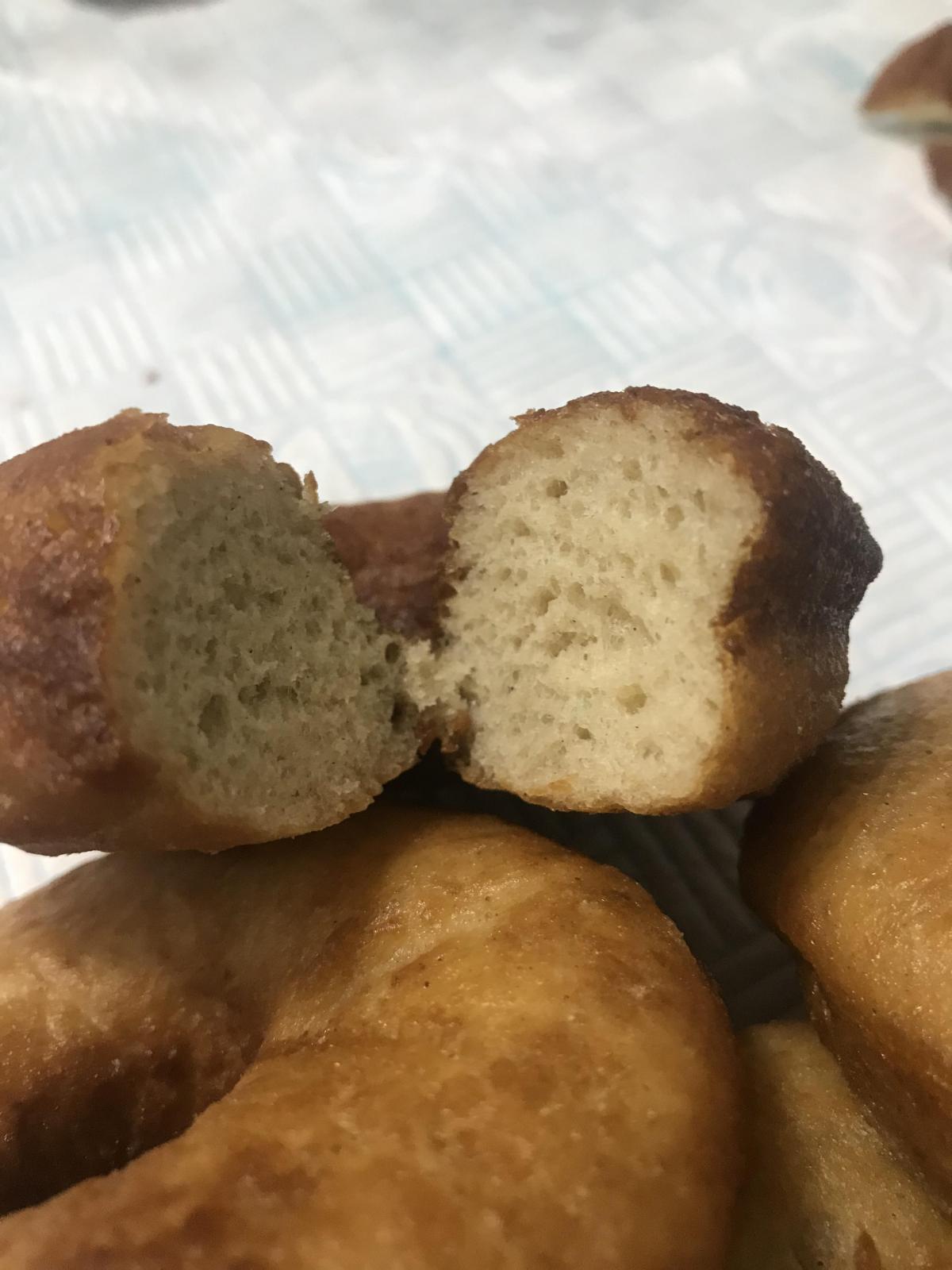 Hi everybody 
I am making Vegan doughnuts and I am trying to perfect the recipe and method I've developed. 
I am quite a novice with dough so would appreciate all the help I can get
The dough came out nice, not bad gluten structure inside  but on second rise before putting into fryer the dough just became flimsy and lost all its shape just touching it. 
Also frying at 175c with rapeseed oil, the doughnuts seemed to absorb a lot of the oil and have become greasy on cooling.
They look burnt but their not inside , I would love the perfect doughnut! 
I have attached some photos for you to look at 
hope you can help
Ash