February 27, 2018 - 2:42pm
Happy to share my new project!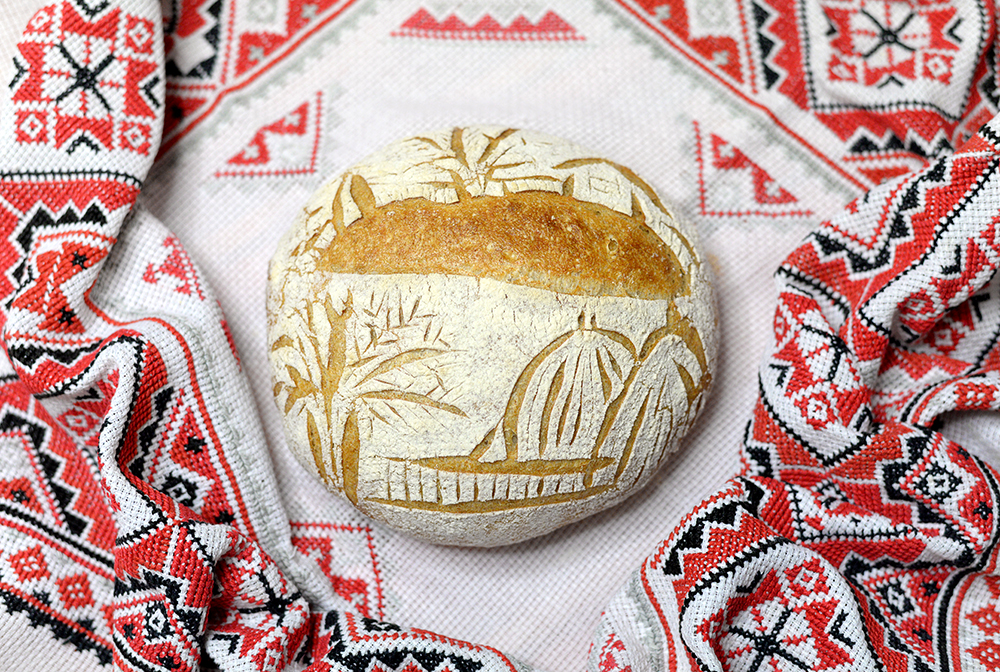 Dear all,
I am glad to start being part of this forum, and for now, I just want to share with you the first result of my new project, which I named it: "Sourdough bread storytelling: The Romanian traditional village". It will be a series of sourdough breads that will tell a story. In the one attached, you can see a traditional landscape with haystacks, trees, wooden fence and house, hill...
Few things about me: I am very passionate about the rural side of Romania, I've seen so many incredibly beautiful villages, I even run a magazine (bilingual in the printed form, RO - EN) which is called "SATUL" / "The Village". More details, here: www.revista-satul.ro
So now, my passion for sourdough bread baking (which became stronger about 5 years ago, when my daughter was born) goes hand in hand with my passion for traditions and rural culture.
I am very excited about this new project!:)
I'll keep you posted.
Happy baking to you all!
Best,
Ana