February 20, 2018 - 5:50am
Susan's Simple Sourdough from 9/2009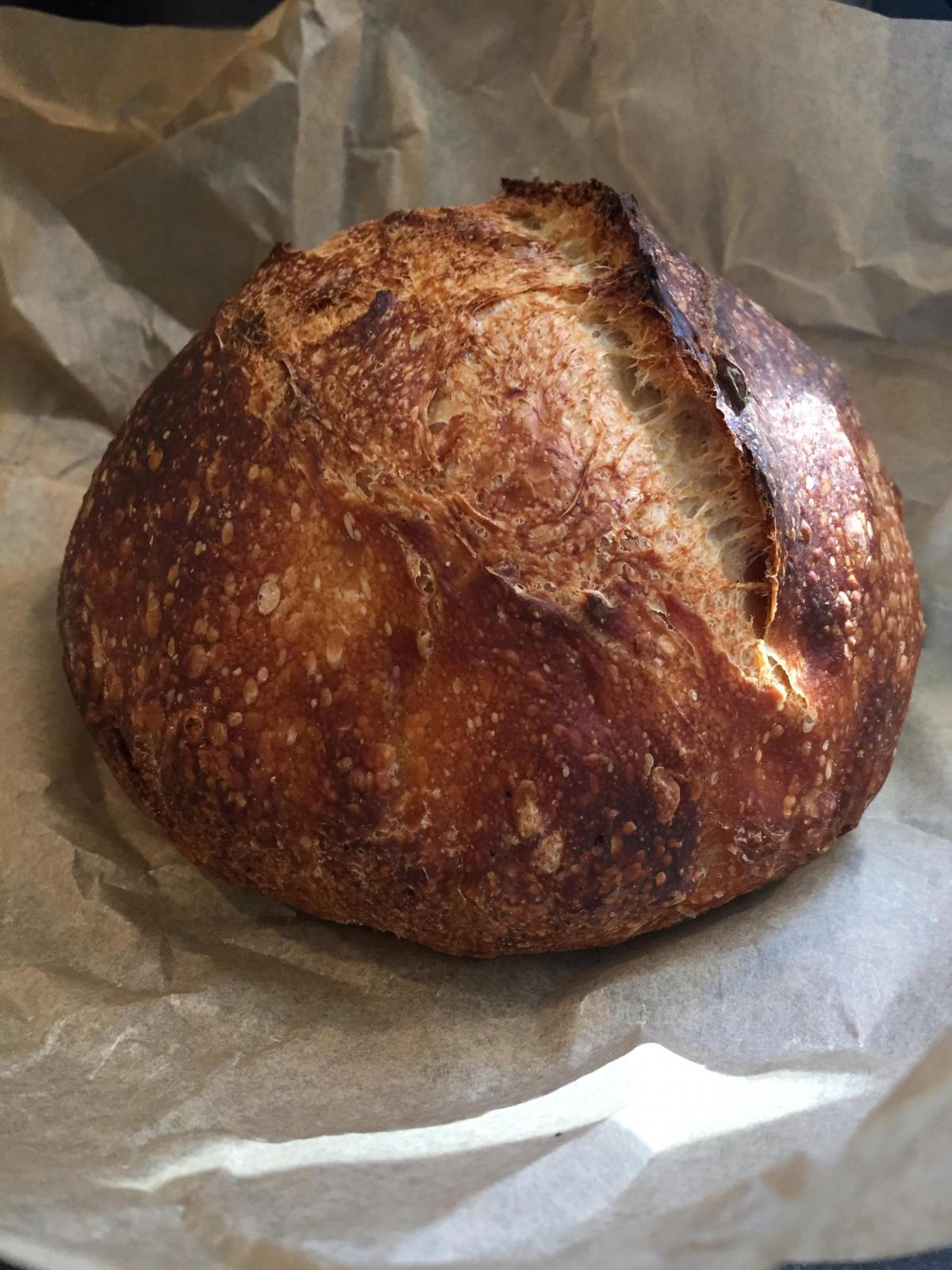 Hello! I am new to this website, and relatively new to bread baking. As you can see in the photo, I have had good results with Susan's Simple Sourdough from her blog entry dated 9/2009. I am baking in a 3.6 quart enamel-on steel shellfish pot, which is easier for me to handle than cast iron (arthritic hands). I lined the bottom with a round cut from a silicone baking mat and the bottoms of the loaves have been perfect.
Susan tells us that she uses a 'firm' starter that can be kneaded into a ball. My starter is very active, but is at 100% hydration. I adapted her recipe to work with my starter, but can someone tell me how to turn my liquid starter into a 'firm' starter like the one Susan uses? I mainly bake on weekends, so I currently store my starter in the refrigerator and feed once a week.
Thank you for any advice, and for this wonderful website!