February 13, 2018 - 7:43pm
Still trying to get a decent loaf
This week I have had another try at baking Trevor Wilson's Country Champlain bread (a Tartine style loaf).  As well as this I was making the 1:2:3 loaf with flour milled a week ago (ie aged 1 week as opposed to fresh) and the night before decided to make Champlain sourdough to see the difference between these two breads.
I won't go into detail of method as this was the same as last week, ( http://www.thefreshloaf.com/node/55259/country-champlain-comparison ) the only difference being a slight drop of 1% in overall hydration and an unintentional smaller amount of levain in the Country Champlain and a corresponding increase in the Champlain.     I used the bran in the early stage of the build this time.
The results:
Country Champlain :  This dough has 24% spelt & 12 % rye
Part way through S & F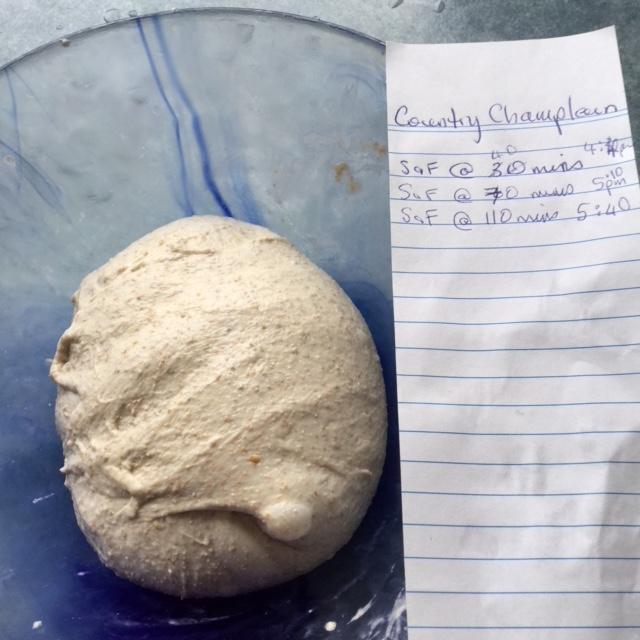 After some tension pulls (saw this on Trevor's instagram)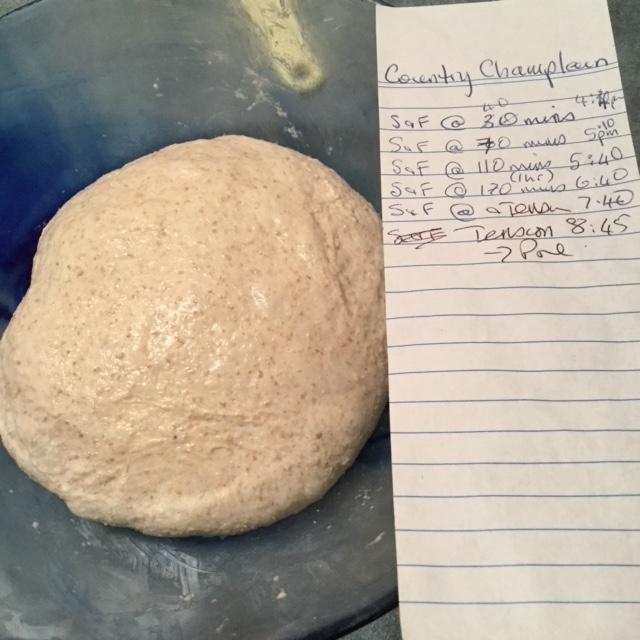 Then preshaped straight afterwards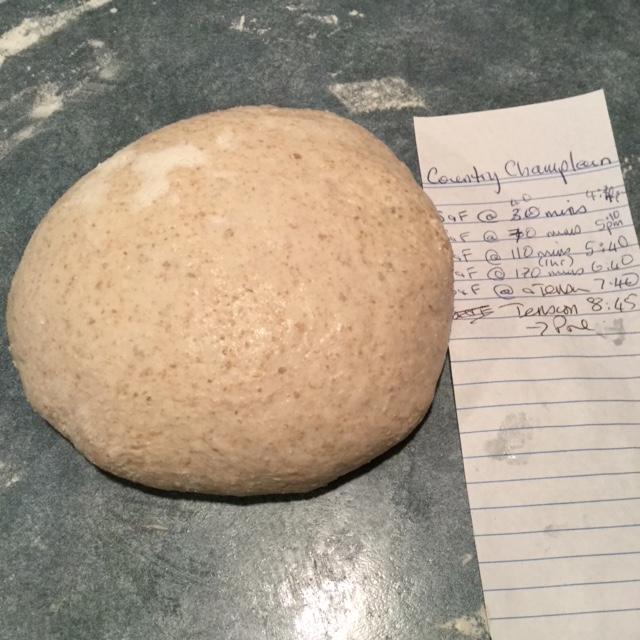 The dough was left 30 minutes before shaping and it was really slack - better than last week, but still hard to get it  to hold some tension & shape. Retarded overnight in Fridge.  Bulk ferment was 5 hours.
Champlain: this dough has 8% spelt and 4% rye
After 1st set of stretch and folds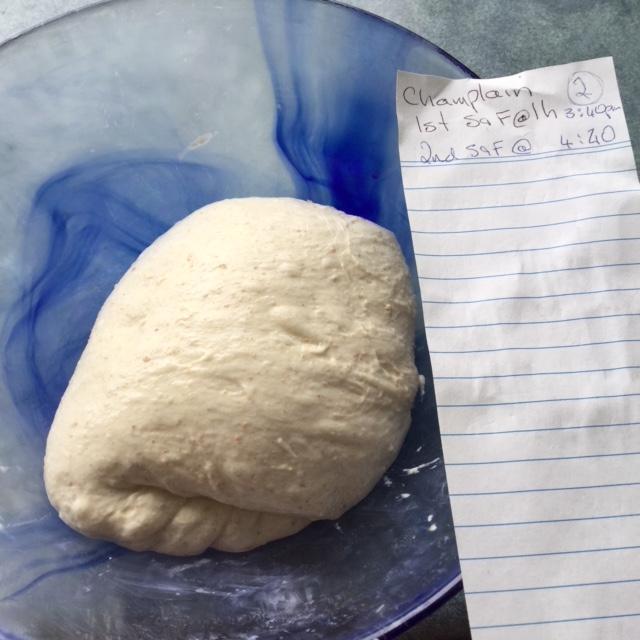 After tension pulls - you could really feel the dough firm up.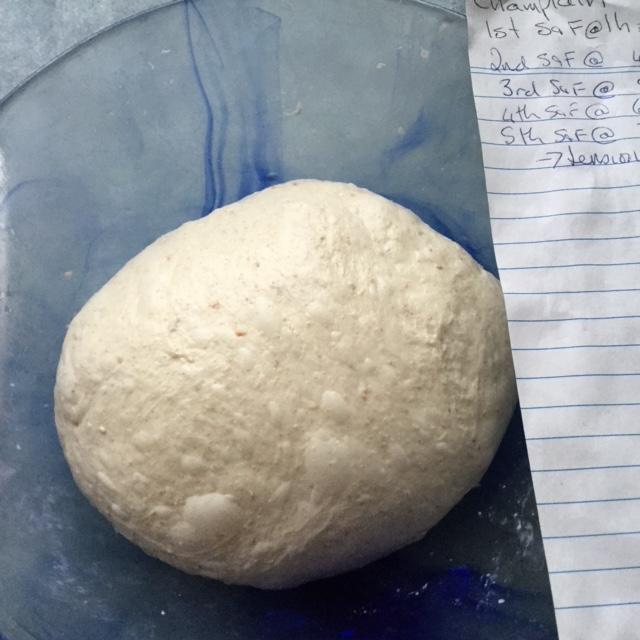 Preshape immediately after tension pulls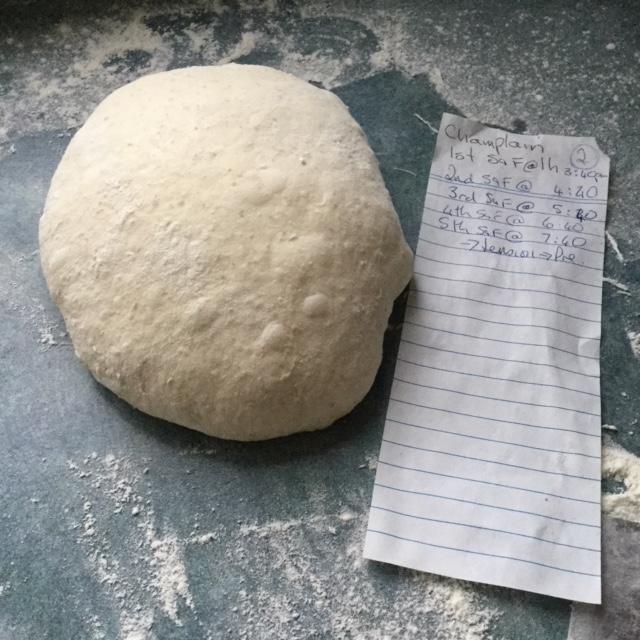 I was quite happy with this as it went into the banneton and into fridge overnight
1:2:3 repeat using flour I had milled a week ago to see if aging a bit made a difference. This dough is 20% spelt and 10% rye
After 1st Stretch & folds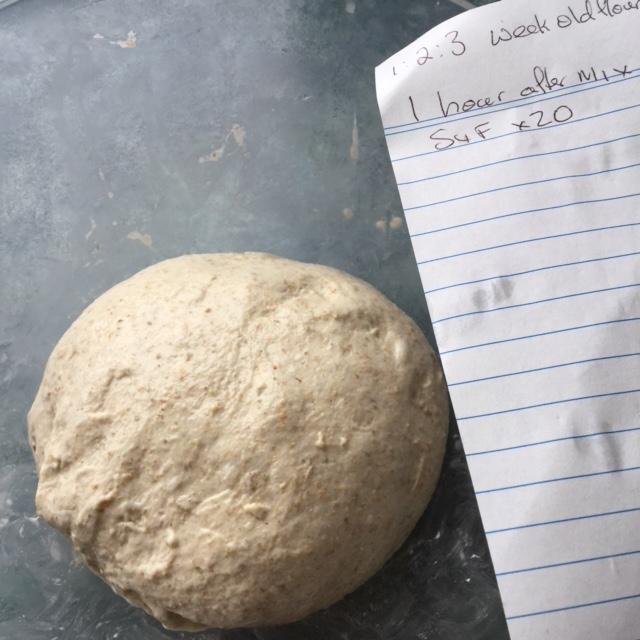 After tension pulls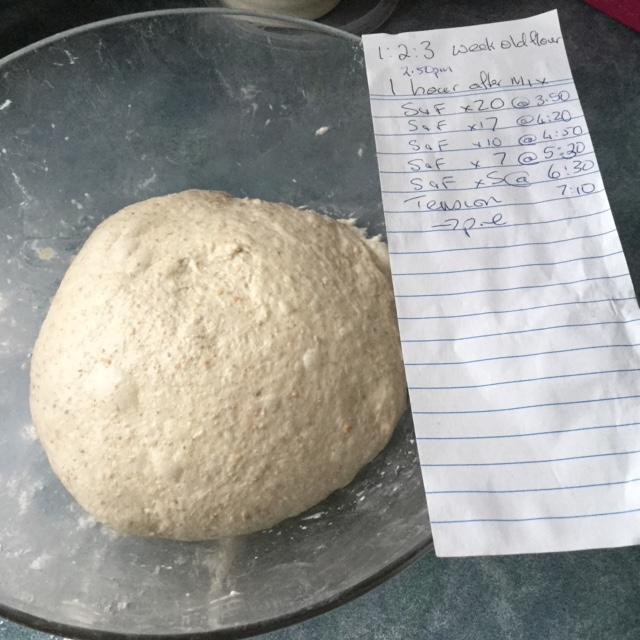 Preshaping - sticky and hard to shape into a boule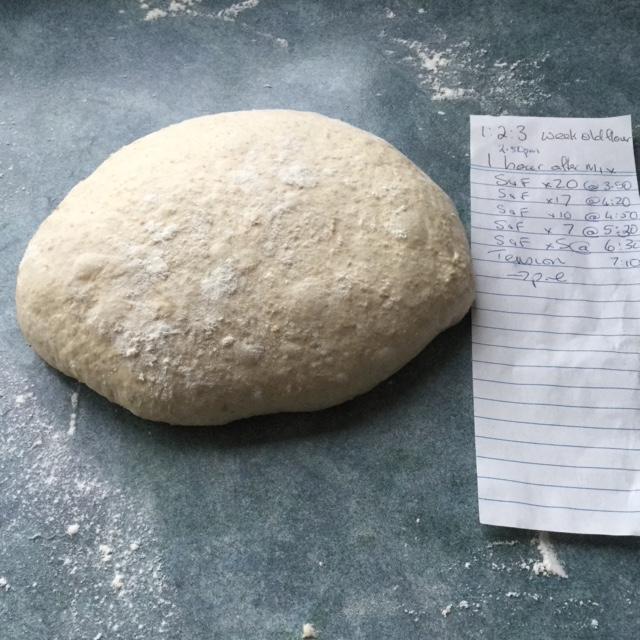 Retarded overnight.
This morning preheat oven and DOs.  Here are the 2 batards before unmoulding and scoring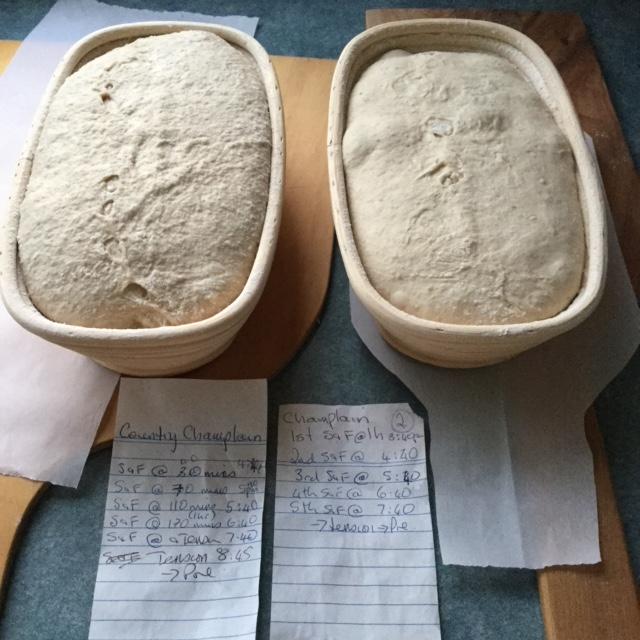 Oh dear, a slow careful drop out of the bannetons, they had stuck slightly and this rarely happens for me.
Similarly, Here is the 1:2:3 loaf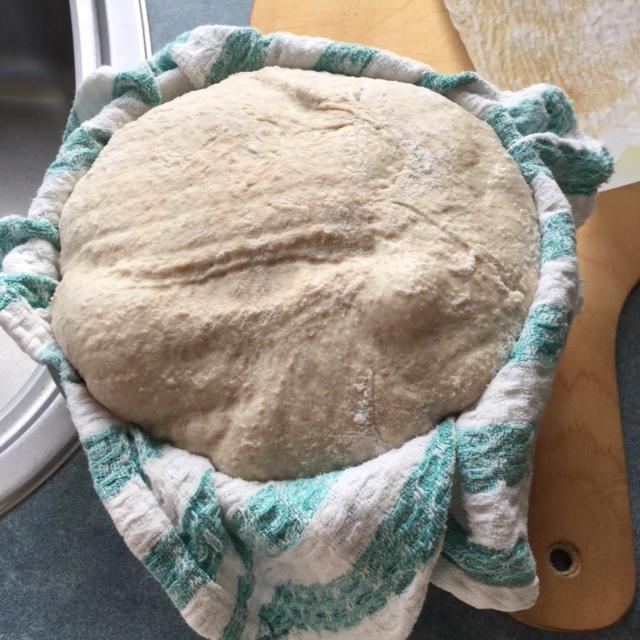 All baked 15 minutes lid on at 250 deg C, 15 minutes lid off at 230 deg C
Final result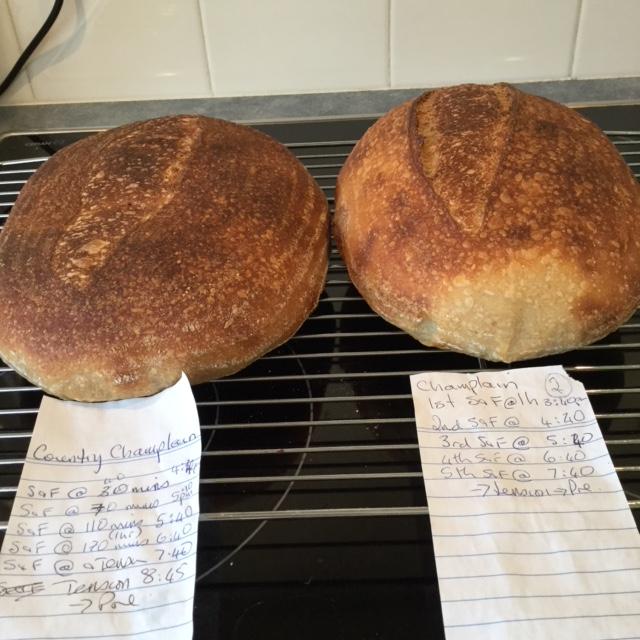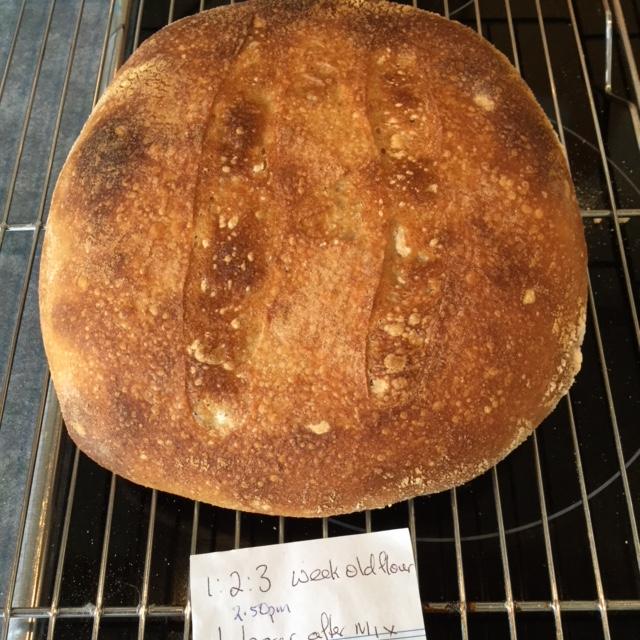 The country champlain pancaked again, Champlain SD was not too bad, it spread a bit.  The 123 a big pancake.  When I went to put it in the smaller reheated DO to bake, I realised it had spread too much so had to grab the now cooling bigger DO instead.  Darn!!
Here are crumb shots
Country Champlain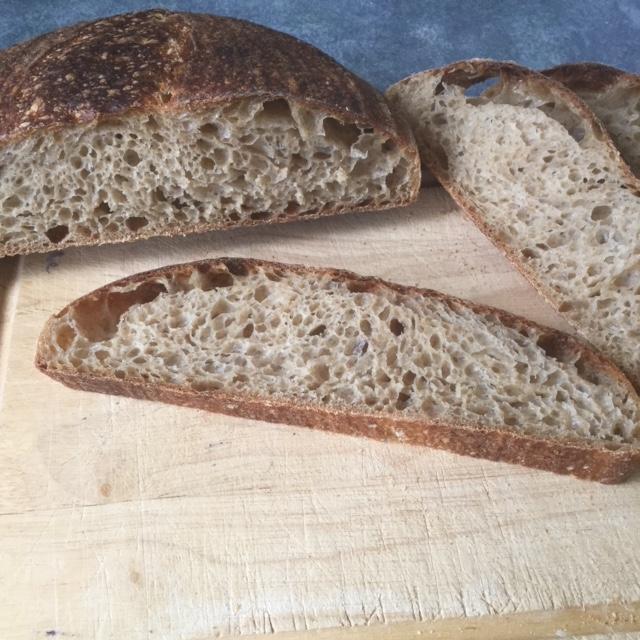 1:2:3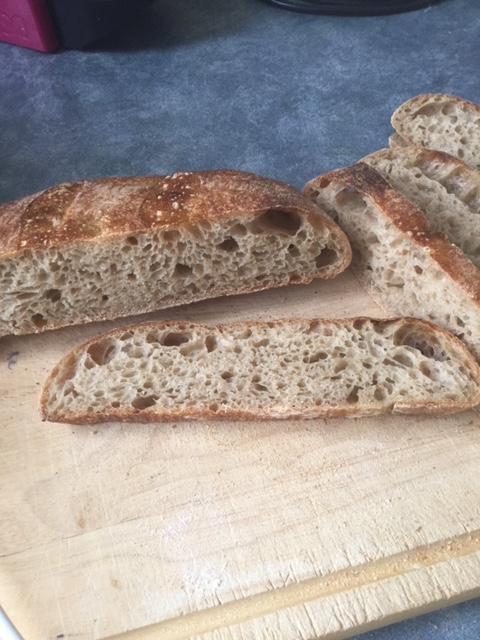 Champlain SD - this I am reasonably happy with, not as open as my first try in November though.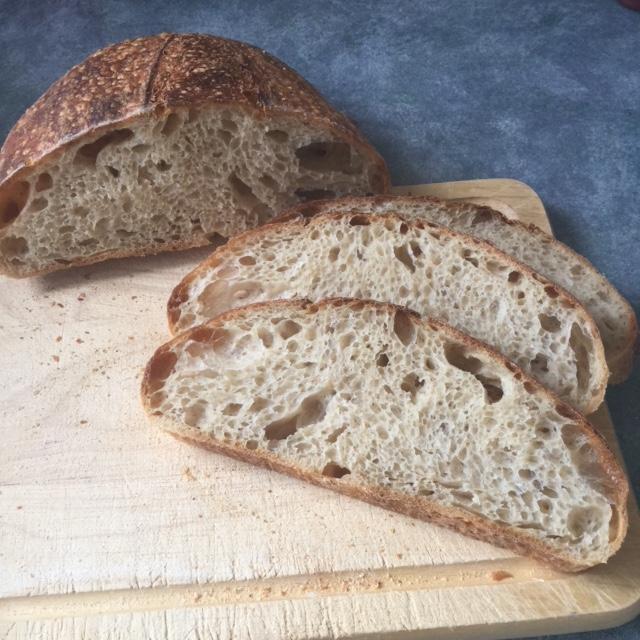 So, whereto from here - I really like and prefer the flavour of the Country Champlain but I need some help on what to try next.
Is it the breadflour - should I try a different one? Add more gluten?
More tension pulls?
Less autolyse? 
Shorter bulk ferment?
Help please
Disheartened Leslie