February 13, 2018 - 5:05am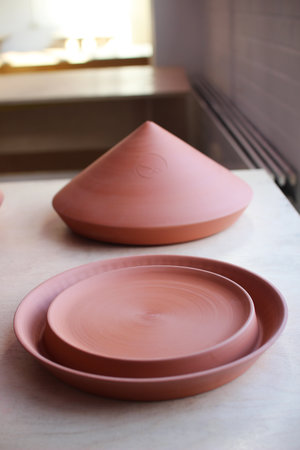 Hi guys, 
My name is Patrick, I'm an entrepreneur based in Brighton and a keen sourdough baker. I thought I would just post this to get some feedback on my bread baking product The Spring Oven. I designed it a few years ago to help people steam their bread at home. 
The concept is a new way to bake bread using steam at home. Inside the terracotta ovenware vessel is a lowered channel for water that generates steam while your bread is baking.
The idea is that adding pots of water/ trays of ice cubes in the oven while baking has some disadvantages.
1. Many home ovens naturally won't hold steam and so it is hard to get enough steam in the oven to make a difference on your bread.
2. Having a pot of water in the oven cools the working temperature of the oven and so restricts bakers from getting the high temperatures required for good bread baking. 
The Spring Oven is a unique solution. To fill the inside of the vessel with steam requires much less water, so you can create high humidity baking inside the Spring Oven quite easily. Also the oven can continue baking at high temperatures because it doesn't have lots of water to get to boiling.
Let me know what you think, and please check out my website too ;)
Patrick