February 11, 2018 - 11:49pm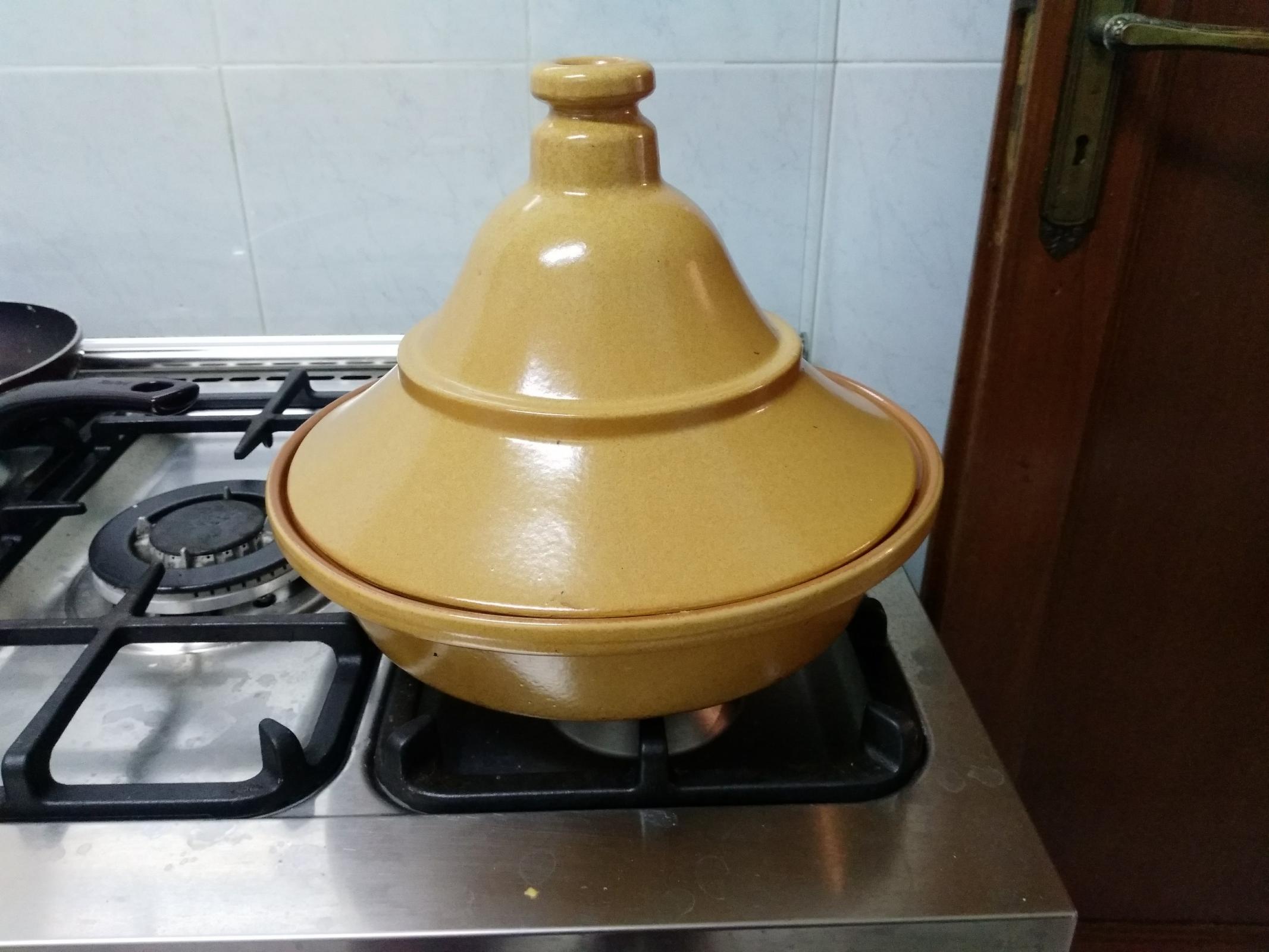 I am an amateur bread baker who recently moved from Minnesota to Beirut, Lebanon.  As a result I left behind my trusty "American Camper" DO and electric oven in which my bread turned out perfectly every time.  Here in Beirut, as you can imagine, I couldn't find a dutch oven for less than $300 (imported goods are much more expensive in general), and that was the cheap one which was too small for baking bread anyway!  So I searched high and low for a cheaper but still workable option and eventually found a very large clay tagine.   I also have a gas oven now, as that's what everyone uses here.
I had never baked in clay, but I was excited to try it out.  Mine is glazed on the inside of the bottom piece, but the top piece is glazed outside and unglazed inside.  I have baked three loaves so far and the oven spring has been great!  But I have a couple of problems.  1. It takes much longer for the bread to bake; at home I could count on 30 minutes (10 covered, 20 uncovered) to produce consistent results.  Here, its taken 45 minutes or more to get to the right color and internal temp.  2. The bottoms burn!  All three have had either burnt bottoms or very burnt bottoms.
Not sure how to work around this issue.  I would have thought clay would be less apt to burn the bottom. Perhaps the source of the problem is the size of the tagine; because it has such a large, tall top piece and my oven is rather small, I have to place it on the bottom rack of the oven.  I'm also not sure if the unglazed surface creates a cooler environment, and maybe that's why it takes so long to cook?
Long story short I would really appreciate some advice.  I love baking bread, so I'm willing to try a lot of experiments till I get it right!  Just shoot me ideas!